Metashooter goes Live on OKC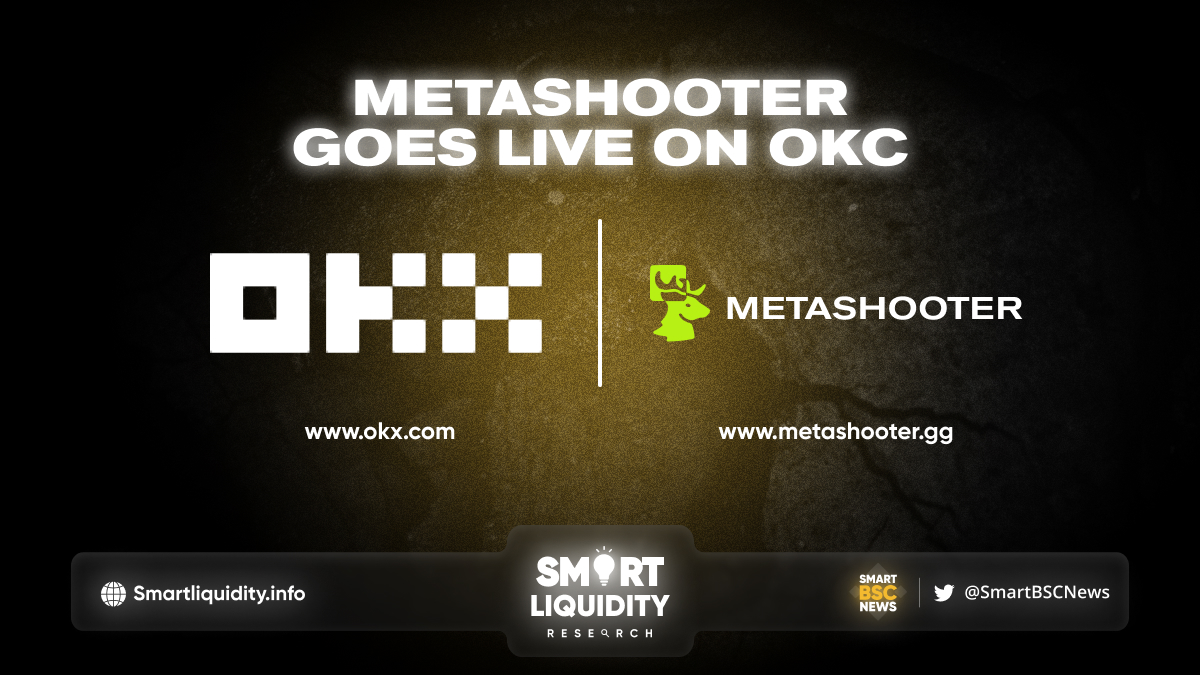 Metashooter goes Live on OKC, MetaShooter the first decentralized blockchain-based breathtaking hunting metaverse. 
MetaShooter enters the Metaverse gaming market by giving new ways of hunting and putting its players first. Players can create their hunter and prepare to enter the huge hunting industry: As Metashooter goes live on OKC.
What does Metashooter offers?
Experience real hunting, play in tournaments, and multiplayer with stunning visuals with VR compatibility.
Hunt & Earn, receive token rewards by hunting trophies, winning tournaments, and more.
Customize & Upgrade hunting equipment by making their hunter unique.
Develop, buy hunting lands, build towers, breed NFT dogs, and earn passive income.
Explore the open World, hunt anywhere they want and experience various environments, animals, stunning visuals, and realistic dynamics.
Experience exciting, RNG technology-powered gameplay with logical utilization of each NFT asset.
The Integration
To begin, MetaShooter integrated MHUNT (native token) to OKC and now supports MHUNT staking. Also, users can bridge MHUNT from BNB or Polygon to OKC on Multichain.
In addition, the MetaShooter team will continue to expand the game within the OKC network. Presenting an incredible range of future possibilities and potential for even further development.
­
About MetaShooter
MetaShooter is the first decentralized blockchain-based hunting metaverse that joins millions of gaming enthusiasts in a community where they can experience realistic hunting and develop many activities with wide monetization opportunities.
MetaShooter team aims to think about every detail used in the game to provide a realistic and best user experience and develop a proper AAA game on blockchain where players come to play exciting games and earn.
­
About OKC
OKC is a secure & programmable smart contracts platform for next-generation decentralized applications, backed by OKX, one of the largest crypto exchanges. The technology built into the chain was designed for high-performance Dapps with lower cost, making it an excellent match for many DeFi protocols, NFTs, and other Metaverse applications.
­
SOURCE
https://medium.com/okc-okx-chain/metashooter-on-okc-now-live-abcf5f648837
­