Propel Strategic Partnership with Gotbit!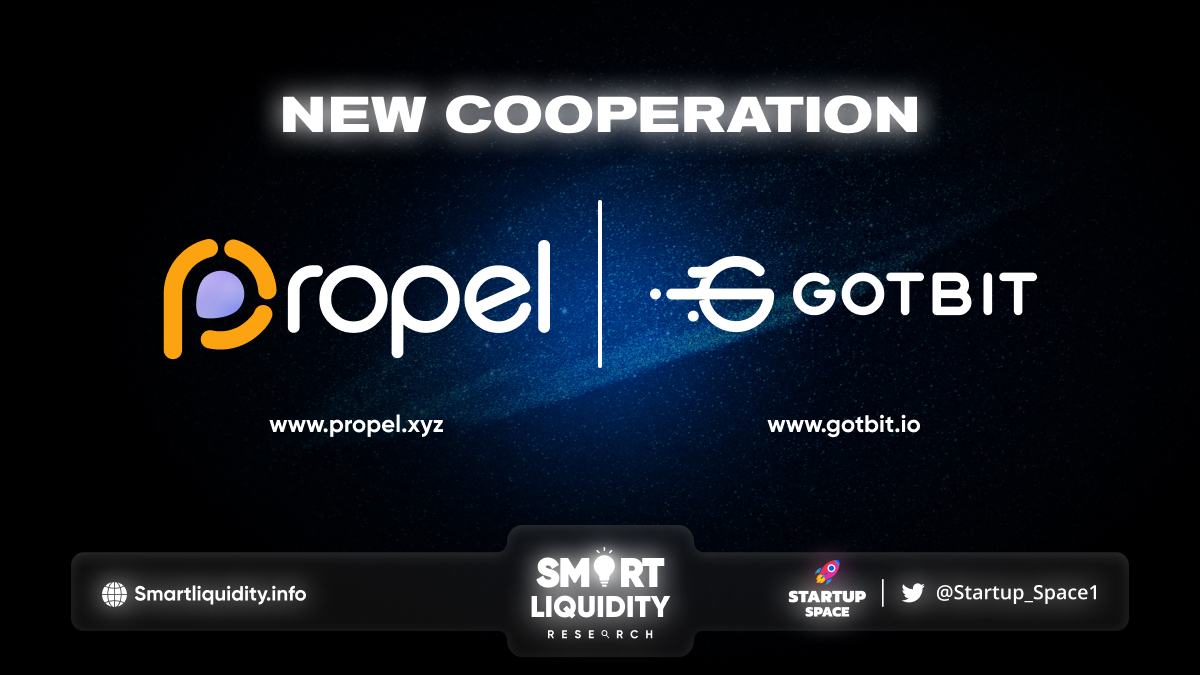 Propel is extremely delighted to announce strategic partnership with Gotbit, a team of mathematicians, developers and analysts.
Project Introduction
GotBit, the cryptocurrency consultancy has grown and expanded to become one of the largest and most sought-after in its game for the last few years.
The team has started GotBit Foundation, an accelerator/incubator that invests in new promising crypto projects. Established in 2017 by top-class mathematicians, GotBit prepares strategies for business development and market marking for blockchain and crypto projects.
So far, the company has created multiple 100 top projects and is currently working with 250+ live projects.
With the experience of working with over 1000 projects ever since the beginning, the team has grown into veterans in the space of crypto.
At present, the foundation operates solely in the European and American markets.
The foundation invests in various promising digital coins at the early stages of their introduction in the market. Such an approach results in a win-win situation, whereby the project and all other early investors involved receive the benefits of product development in the long run. By wielding the largest market-making expertise in the crypto market, the foundation leads projects in the broader market after making entry into secondary exchanges with a subsequent competent exit for all participants in the early investment rounds.
Propel is thrilled to have partnered with Gotbit. It will add more prosperity to Propel ecosystem. This partnership will give marketing as well as partnership boost to both the projects.
About Propel
Propel is a global blockchain infrastructure solution platform that offers end-to-end, plug-and-play infrastructure solutions to DeFi, NFT, and Metaverse projects. Propel's solutions are available for multiple blockchain ecosystems and include multichain capabilities.
They holds the distinction of being the only provider offering DaaS, MaaS, and Staking solutions under a single umbrella
About GotBit
Gotbit is a team of mathematicians, developers and analysts who successfully manage the markets of 500 crypto projects. Since 2017, 64 Gotbit clients have crossed the $1 million mark of profits in the market.
SOURCE
https://propelxyz.medium.com/propel-x-gotbit-5a1ea8818350