UniLend Partnership with e-Money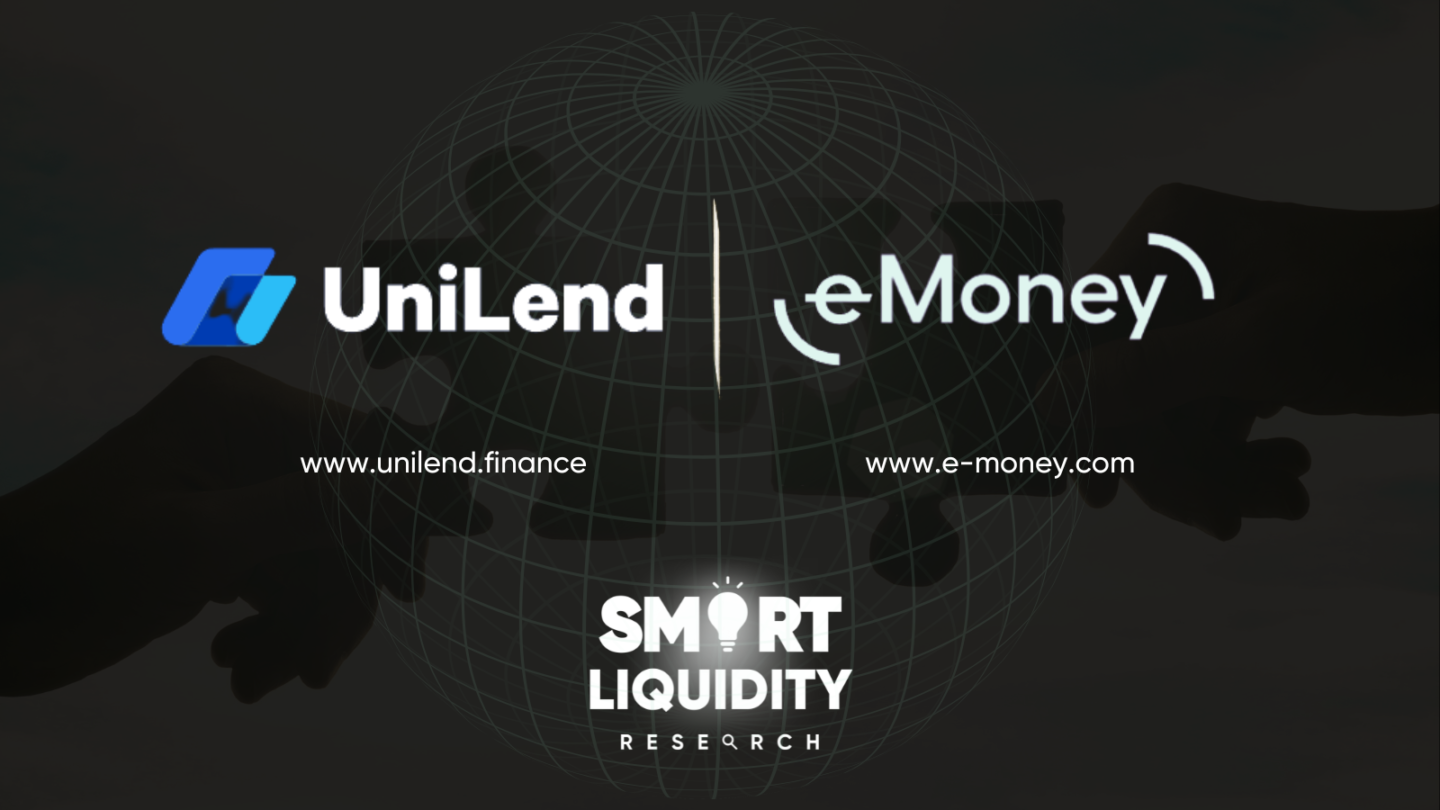 UniLend, a Multichain protocol for Lending & Borrowing is delighted to announce its partnership with e-Money, leading issuer of fully collateralized, interest-bearing, compliant stablecoins.
This partnership of e-Money with UniLend will enable the platform to gain access to a European user base and onboard a new cohort of users to trade on the protocol.
e-Money's suite of fully compliant, asset-backed, and interest-bearing stablecoins such as EEUR, ECHF, ESEK, ENOK, and EDKK offer a strong alternative to dollar-denominated digital currencies.
Why stablecoins are necessary?
Stablecoins strengthen the bridge between fiat currency and cryptocurrency as they are pegged against reserve assets like the Euro, U.S dollar or gold. This alleviates the potential adverse effects of market volatility as compared to other cryptocurrencies like Bitcoin, Ethereum, etc. Due to stablecoins capability to provide an over-collateral for an existing digital asset that enables the dynamic maintenance of a stable market price, they have emerged as key assets in money market protocols. The stablecoin framework offers protection from market volatility brought on by the underlying collateral. They unlock significant utility in the money market protocols and the blockchain ecosystem by upholding consistent values.
Partnership Highlights
UniLend will empower e-Money's stablecoins with flagship lending & borrowing functionality after the UniLend v2 OMNIS mainnet launch. Enhancing the quality of assets supported on the platform.
Furthermore, this collaboration will enable UniLend to gain access to a European user base and onboard a new cohort of users to trade on the protocol.
About UniLend Finance
UniLend is a Multichain permissionless Lending & Borrowing protocol for all ERC20 tokens. We are developing a Futuristic Base Layer for all DeFi applications.
About e-Money
e-Money is a blockchain-base payment platform, built by Danish fintech e-Money A/S. Committed to bringing financial inclusion and helping people around the world to have easy access to digital currencies. Built on Cosmos technology, e-Money supports a range of fiat-stablecoins. Which are fully back by bank deposits and government bonds that are also interest bearing. The fidelity and transparency of e-Money stablecoins will be ensured by Ernst & Young providing quarterly Proof of Funds.
SOURCE
https://unilend.medium.com/unilends-permissionless-money-market-protocol-will-empower-euro-backed-stablecoins-by-e-money-b525865d0a0a