DarkShield and ReadFi Partnership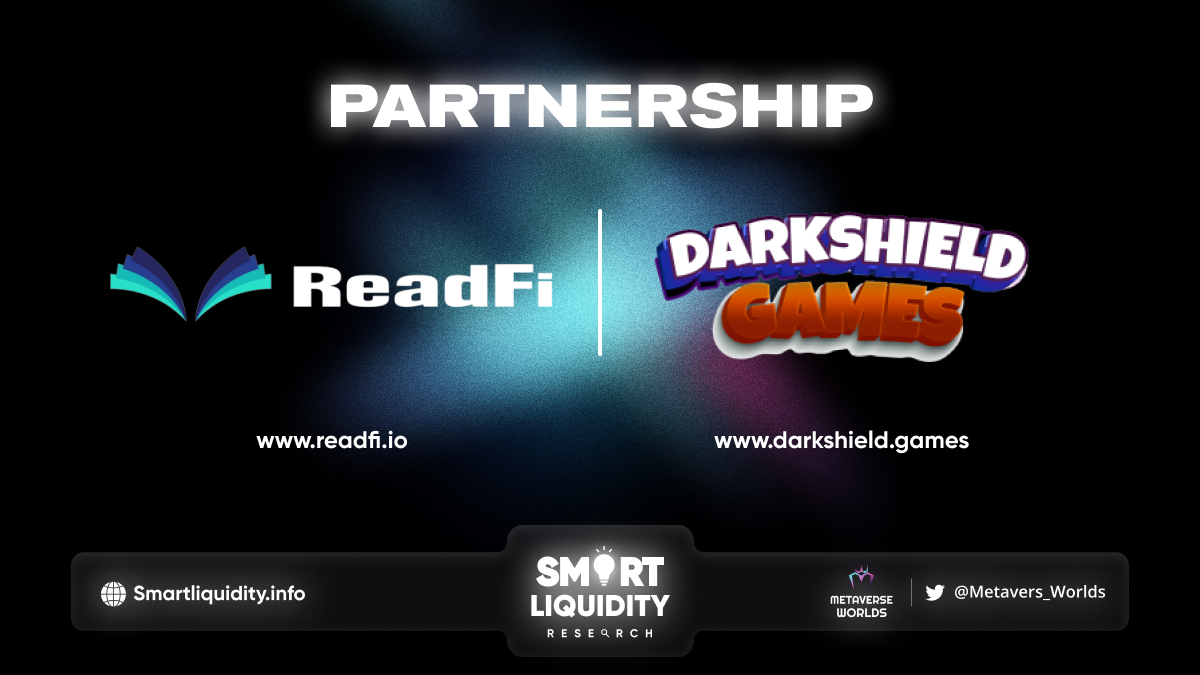 ReadFi is thrilled to announce its latest strategic partnership with DarkShield Games Studio to improve their audience further.
ReadFi and DarkShield are committed to work closely for extending their powers in gaming and metaverse world.
This partnership allow them to connect their communities engagement even more. And use the both sides power to take one step closer to our vision in block chain environment.
Kindly stay tune for the details of this great partnership in next articles
About DarkShield Games
Firstly, DarkShield Game Studio specialize on the development of video games, they develop 2D and 3D RPG video games.
DarkShield Games Studio will be powered by $DKS, a cryptographically secured asset created on the Binance Smart Chain(BSC).
Also, DarkShield Token (DKS) will function as a utility token. That will power our cross-chain gaming studio. This would include game rewards, staking and serving as in-game currency.
Lastly, They trust cryptocurrency is the future of Finance, and that the gaming industry provides the greatest system that is easily interoperable with cryptocurrency and blockchain technology through a point and reward system with NFT-compatible game objects and characters. Only games that are completely crypto and NFT compatible will be produced by the studio.
About the ReadFi
The ReadFi project is determined to rehabilitate the blockchain community to devote some of their daily time to reading and to encourage its users to read daily through the read 2 earn mechanism.
Moreover, The ReadFi project intends to use all its power to integrate reading and today's virtual world to integrate reading into today's virtual world.
Read 2 earn software and Metaverse Library projects are some of the future plans of this project to encourage users of blockchain to read daily.
In the future, they plan to use its resources to help writers and publishers to create a space that is fair to everyone.
SOURCE:
https://medium.com/@ReadFi/darkshield-readfi-73dd6b58c847