OpenOcean Integration Chainlink Price Feeds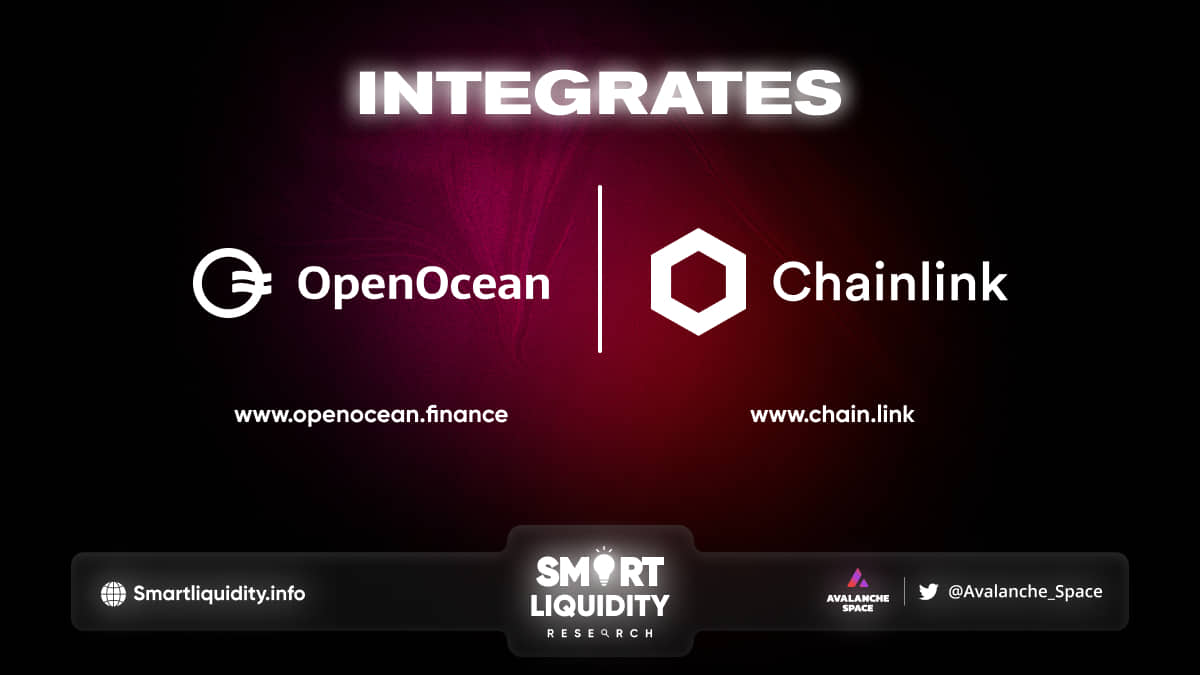 OpenOcean Integration Chainlink Price Feeds on Avalanche, BNB Chain, Ethereum, Fantom, and Polygon mainnets.
Now that OpenOcean Integration Chainlink Price Feeds the leading decentralized oracle network in the market, it has access to the enhanced pricing data required to help with the creation of trustworthy limit orders in DeFi.
Their first integration incorporates the usage of Chainlink Price Feeds such as ETH/USD, BTC/USD, AVAX/USD, MATIC/USD, FTM/USD, LINK/USD, CAKE/USD, and ANKR/USD, among others. Chainlink already helps secure leading DeFi protocols responsible for tens of billions of dollars in smart contract value, maintaining robust security and high availability even amidst unexpected events, such as exchange downtime, flash crashes, and data manipulation attacks via flash loans.
OpenOcean guarantees customers the best price across all DEXs when trading crypto assets. They on the top swap place in DeFi, and sophisticated swap routing sans protocol costs guarantees the best ultimate return. They now offer limit orders on numerous chains, allowing users to construct set-and-forget transactions. Free OpenOcean limit orders allow traders to automate tactics and save time.
Chainlink Price Feeds provide a fair-market price that considers Web3 exchanges, eliminating the need to manually verify every source. By integrating Chainlink Price Feeds, limit orders may be executed quicker and more precisely, leading to better pricing. OpenOcean will execute the transaction after Chainlink Price Feeds price data passes the limit order's threshold.
About Chainlink
Chainlink builds, accessing, and sells oracle services required to support hybrid smart contracts on any blockchain. Chainlink oracle networks enable smart contracts to connect to external APIs and use safe off-chain calculations for feature-rich apps.
About OpenOcean
OpenOcean is the most efficient DEX aggregator, integrating major DEXes across 16 blockchains. OpenOcean's intelligent routing algorithm optimizes swaps for the maximum returns and is completely free to use!
SOURCE:
https://openoceanglobal.medium.com/openocean-integrates-chainlink-price-feeds-to-help-secure-limit-order-functionality-on-multiple-ef59f77f2b50