X Protocol Announces Partnership with GOGA!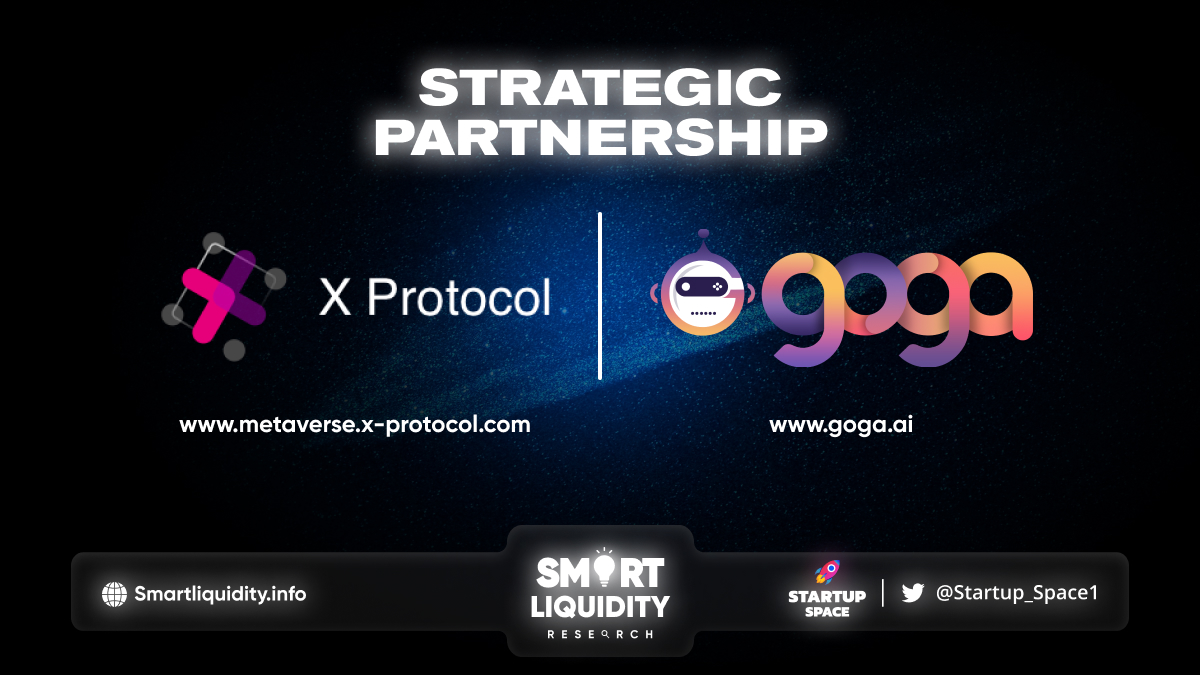 X Protocol is delighted to announce a new partnership with GOGA, the Web3 Language Learning app where you can enjoy a gamified English learning experience and earn money at the same time.
Project Introduction
GOGA is the first Southeast Asian e-Learning service to use AI-aided and NFT game-based learning, rewarding learners for the time and effort they put into learning, playing, and building the ecosystem.
Tokenization of game resources and items enables holders to sell them to anybody, anywhere on a public peer-to-peer marketplace.
The primary distinction between GOGA and other learning apps is that Blockchain technology is used to reward our learners for their contributions to the ecosystem. This innovative game-based learning technique is known as "learn-to-earn."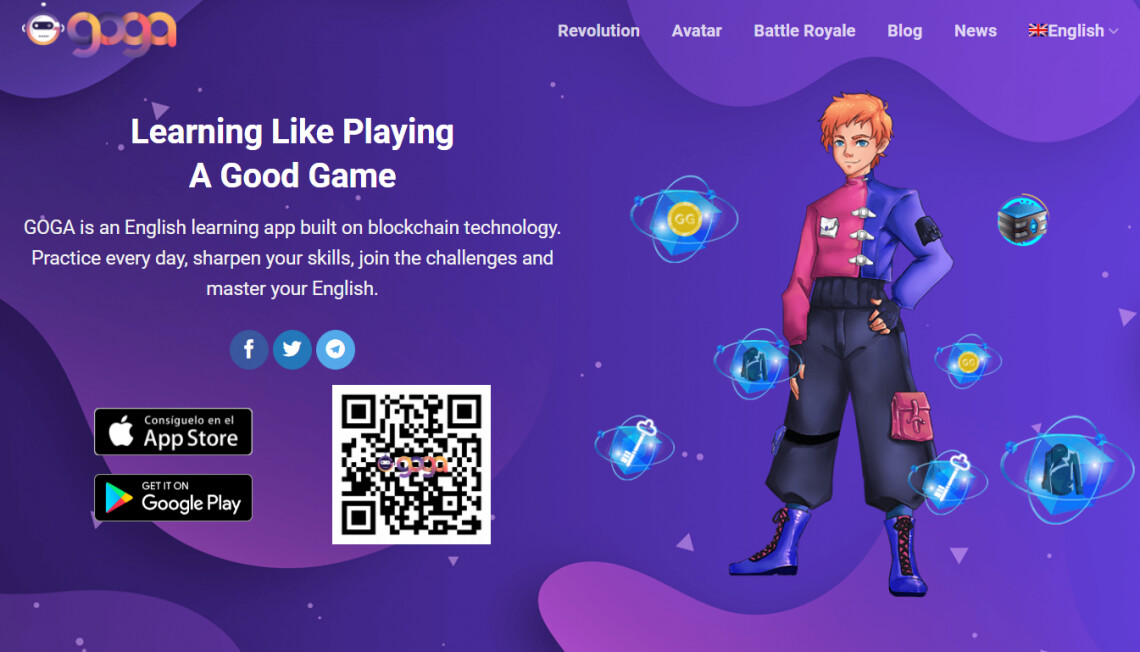 Outstanding Features
What is the project trying to achieve?
GOGA's objective is to build a digital learn-to-earn platform that will appeal to all English learners by allowing them to learn and earn money using Blockchain technology.
That is why they intend to build synergy by integrating AI and gamification experience with a tried-and-true learning approach, changing the ecosystem into a one-of-a-kind blend of "practicality" and "fun."
What are unique selling points?
GOGA promotes a three-way mutually beneficial relationship between Practical Methodologies, Artificial Intelligence (AI), and Gamification:
Practical Methodology
GOGA offers English learners its tried-and-true practical methodology:
Deep listening
Catching up
Rapid response.
GOGA caters to all skill levels, from beginning to intermediate to advanced. A skilled team of linguists and speech experts tailors learning content to each level of skill.
AI Technology
To correctly analyze the users' pronunciation, Voice Recognition and Pronunciation Scoring are extensively used. This enables them to completely comprehend their pronunciation strengths and flaws, which they can work on in future practices.
Gamification
All users have the right to participate in the eLearning game for free. They have the option to receive virtual things, NFTs, GOGA tokens, and presents while playing.
The "CHALLENGE" option, which offers a competitive mode with human learners rather than bots, is a unique feature that promotes GOGA. Learners compete for the reward against genuine learners.
GOGA Game-based Learning
The user journey is divided into 4 steps according to the learning process of GOGAs.
Step 1 – Arena
Play small English games & compete with other users to get familiar with English.
Gamified lessons
Stay motivated
Person-to-person interaction
Step 2 – Pronun
Improve your pronunciation to get the desired accent with:
AI Integration: Voice Recognition & Pronunciation Scoring
Step-by-Step instructions
Users' Strength & Weakness understanding
Step 3 – Fluency
Elevate speaking attributes to speak English confidently.
3 effective techniques: Deep Listening, Catching Up, Rapid Response
Actionable & Interactive lessons
Accurate evaluation
Step 4 – Enjoy
Enjoy learning English with:
Personalized process
Language immersion
Appealing learning materials
Featured Function
Avatar Attribute
Learners can participate in various learning activities, gaming battles with other players, and win the game to receive treasure boxes containing items. GOGA upgrading process is affected by 3 attributes:
Strength: increase box drop rate in GOGA activities.
Intelligence: raise the rate of receiving tokens when opening the box.
Agility: level up the chance of getting good items after box opening.
Partnership Details
The partnership between X Protocol and GOGA will entail a number of activities including co-marketing, network & community resource sharing. Both of the projects' users will experience collaborative AMAs, deep dives into product offerings, as well as community growth.
Stay tuned for more exciting news regarding this partnership!
About GOGA
A Web3 Language Learning app where you can enjoy a gamified English learning experience and earn money at the same time!
Their development team has years of experience creating English communication courses with practical methodologies.
By exploiting AI technology and NFT gamification in app-based learning and creating a learn-and-earn place for learners, we can offer actual values from which their learners can benefit.
About X Protocol
X Protocol is the first metaverse+ application portal programmed using RUST language with source-generated gameplay and land economy model.
It also provides low-cost access to the Metaverse for DAPPs on heterogeneous chains, sharing X Protocol's users while making the X Protocol ecosystem more prosperous.
X Protocol will strive to become the "Ready Player one"'s World + STEAM platform in the blockchain space.
SOURCE 
https://xprotocol.medium.com/partnership-with-goga-c11586627d1a