1inch Network expands to Klaytn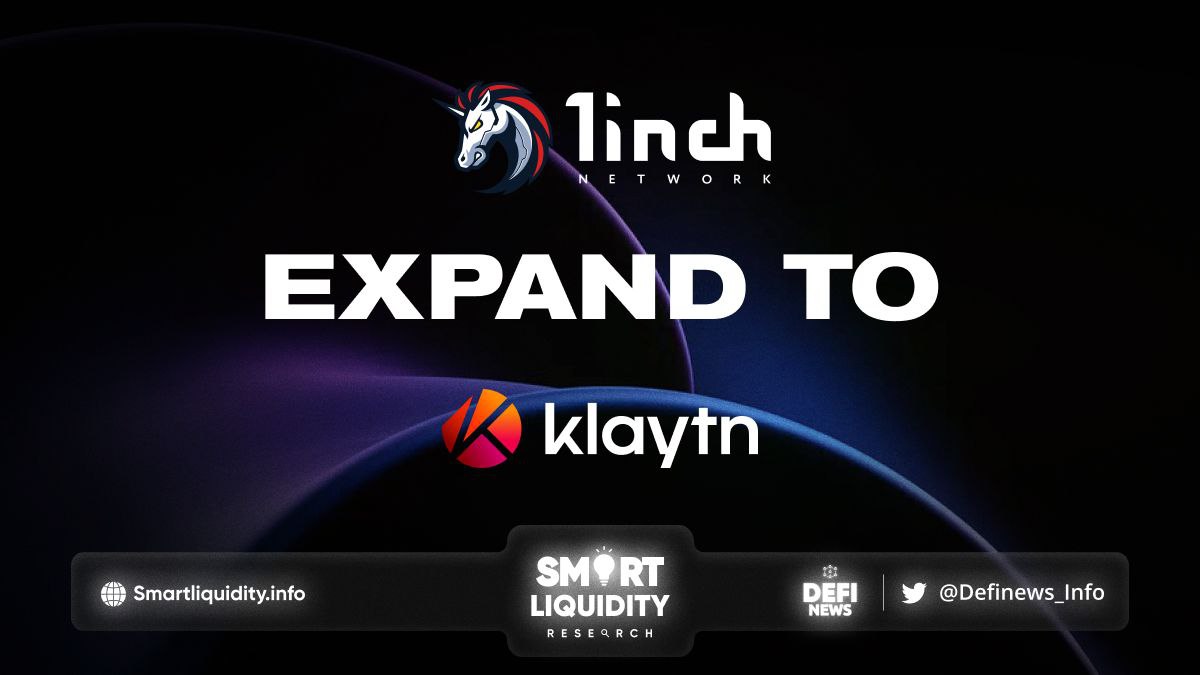 1inch Network expands to Klaytn to drive DeFi mass adoption, enabling users to get access to even deeper liquidity and instant yet efficient swapping.
The 1inch Network keeps taking over the DeFi space and is excited to reveal that the 1inch Aggregation Protocol and the 1inch Limit Order Protocol have been deployed on the Klaytn mainnet.
"Klaytn is a dominant blockchain in Asia and beyond, built to support metaverse use cases and enable a flourishing virtual economy. The 1inch launch on Klaytn will offer users instant transaction speed and more diversity in the blockchains choice."— Sergej Kunz, 1inch Network co-founder
Kakao, South Korean leading Internet company and platform for messaging, games, advertising, e-commerce, and music, unveiled Klaytn in 2019. Since then, it has become one of the most popular networks in South Korea and is currently pursuing rapid global expansion. In addition, Klaytn public blockchain currently serves as a cutting-edge platform for popular dApps, metaverses, games, and marketplaces, with a mission of bridging Web2 businesses into Web3.
Moreover, as an aggregator of enterprise-level DeFi service providers, Klaytn offers multiple tools that enable businesses and users to join the metaverse.
Klaytn is Ethereum-equivalent since the Klaytn Virtual Machine derives from the EVM. It supports P2E games, AAA games and NFTs as well as a common feature set similar to Ethereum.
1inch users will take advantage of the Klaytn transaction speed since actual processing time takes only about 1 second with no additional confirmations required. Furthermore, the blockchain stands out for its ability to handle up to 4,000 transactions per second (TPS).
Moreover, Klaytn is currently implementing a dynamic gas fee mechanism. It prevents network abuse caused by its previously fixed low gas prices.
According to Klaylabs, Klaytn reached a TVL of $2,55 bln in late March 2022. In addition, protocols operating on Klaytn extend its DeFi ecosystem through liquidity pool-based KLAY and all major tokens.
The protocols immediately available via 1inch on Klaytn include
ABOUT 1INCH NETWORK
The 1inch Network unites decentralized protocols whose synergy enables the most lucrative, fastest, and protected operations in the DeFi space. Offering access to hundreds of liquidity sources across multiple chains.
ABOUT KLAYTN
Klaytn is an open-source public blockchain for all who wish to build, work, or play in the metaverse.
RESOURCES