Mean Finance Collaboration with GuildPad!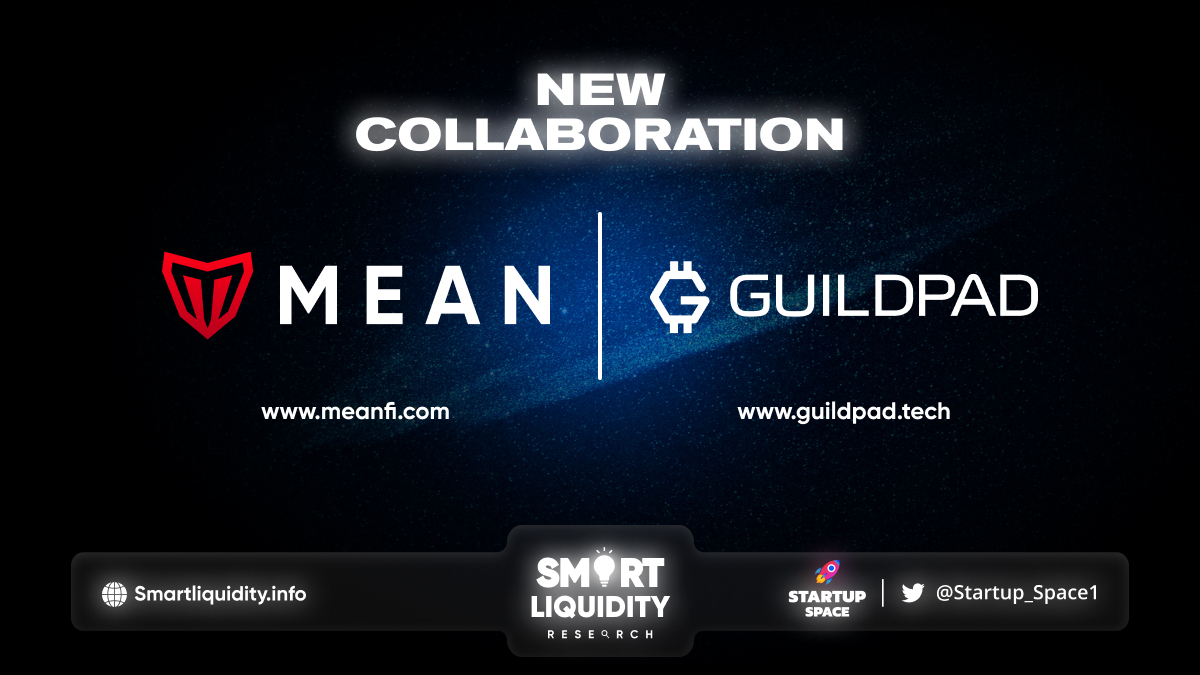 Mean Finance is pleased to announce collaboration with GuildPad, a metaverse focused decentralized venture capital and launchpad platform.
Project Introduction
GuildPad main goal is to accrue value for their members by making it easy to invest in blockchain projects and also simplify how metaverse startups can raise funds for their projects. So to make it simple, we are a bridge between new raised projects needs and investor protection.
The GuildPad ecosystem is powered by GPAD token and G-COIN NFT, this tokens allows holders to participate in the deals on the platform. Investors can join GuildPad by buying the GPAD tokens and the G-COIN NFT and exit at their convenience by selling them. The more tokens and NFT's you hold the higher your tier and privileges are.
The fastest blockchain
Solana is one of the fastest blockchains currently running, but not only that, it is also one of the cheapest to use for the users in terms of fees. So their purpose is to make it easy for new projects to find investors and good advisory.
Support other blockchains
Solana will be their starting point, but interoperability will be one of the key factors in the future of cryptocurrency. That's why they are already planning on supporting other blockchains such as Ethereum, Polygon, Binance Smart Chain, Fantom, Avalanche and Elrond.
Distributed and fair
The GuildPad allocation system ensures that the number of onboarded supporters and IDO participants is as large as possible and that the staking requirements are as low as possible. Allocation winners will be transparent for all to see.
Metaverse focused launchpad
They will raise funds and help in their launch play to earn games, metaverse projects, NFT projects and guilds.
KEY BENEFITS
For users
Low network fees with Solana
High investment protection (refund)
Guaranteed and fair allocation
multiple ways to earn
Engaging NFT ecosystem
KEY BENEFITS
For projects
High token dispersion
Long term cooperation
0% fees on raised amount
Top tier advice from experts
How does the tier system work?
In order to participate in the launchpad, you have to be part of one of GuildPad's 6 tiers or hold enough GPAD and complete tasks to enter the whitelist (lottery). All tiers offer guaranteed allocation, but the requirements and the pool weight is different.
About GuildPad
GuildPad aim to change how decentralized crypto crowdfunding works, giving users guaranteed allocation and more tools to generate income apart from the IDOs with their NFT ecosystem.
About Mean Finance
Mean Finance is an operator of a decentralized autonomous organization (DAO) focused on building the decentralized products and blockchain infrastructure necessary to act as the financial equalizer for people and businesses worldwide.
The company funds and operates the Mean Protocol, a set of rules and interoperable smart contracts in the Solana Blockchain, enabling application developers to facilitate everyday banking workflows and investment banking operations.