TAGO Upcoming IDO on Diviner Protocol!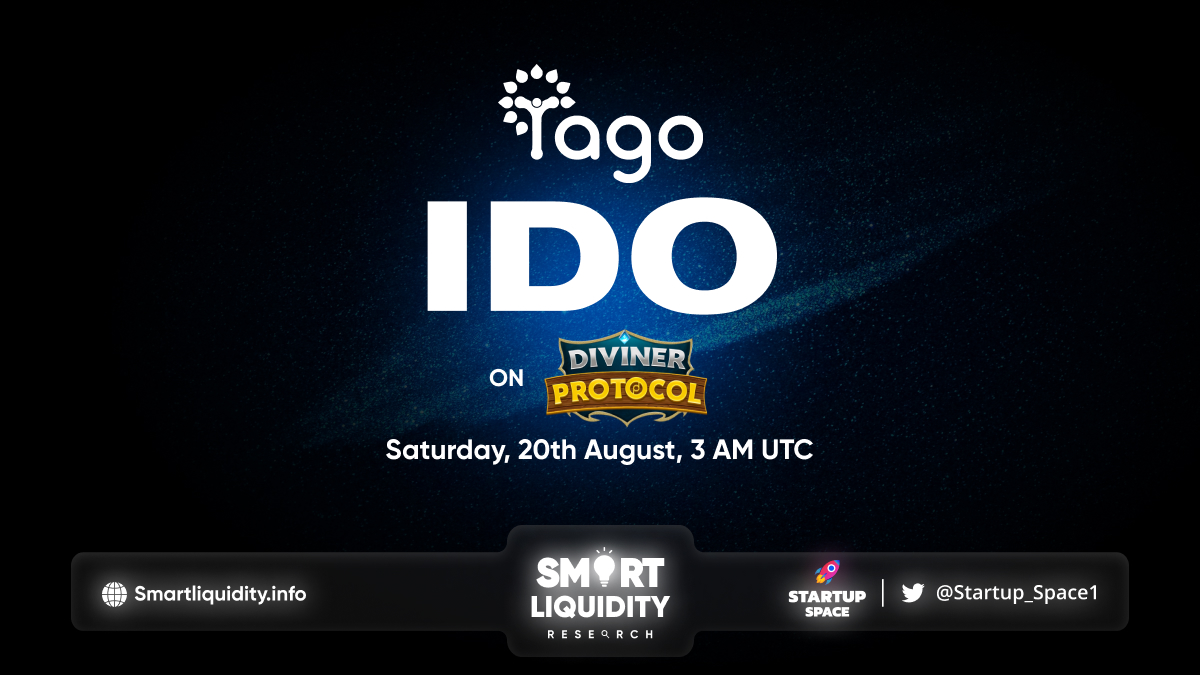 Diviner Protocol is thrilled to announce the upcoming IDO of TAGO on its Launchpad.
Project Introduction
TAGO is a Web3 mental health app with AI, Social-Fi, and Game-Fi elements. Users equipped with NFT Soul which is the World's first NFT Virtual Assistant – and talk to NFT Soul to earn $SOUL (Talk to Earn – TalkFi), which can be used to buy items, level up and mint new NFT Soul.
Players can choose to lease or sell their NFT TagoSoul on the Tago Marketplace and another Tago's Market Place partners; users' $SOUL earnings are stored in the Wallet, which can be cashed out.
TAGO is also the world's first spiritual and mental care platform with Blockchain enabled. Tago brings benefits to both the community and its stakeholders.
TAGO IDO Details
Ticker: TAGO
Total Supply: 500,000,000
Initial Marketcap (without liquidity): $280,000
Price: $0.028
Hard Cap: $50,000 BUSD
Vesting: 20% at TGE, monthly linear vesting over 5 months
Staking deadline: 2AM, 20th August
Guaranteed & Community Round
POOL Opens: 3AM 20th August (UTC)
POOL Closes: 3AM 21st August (UTC)
FCFS round (if any unsold allocation)
Pool Opens : 4AM, 21st Aug (UTC)
Pool closes: 4AM, 24th Aug (UTC)
Listing : 3PM, 25th Aug (UTC)
Claim : 5PM, 25th Aug (UTC)
Kindly note users have the refund option within 2 hours from claiming! If you claim token, you can't use refund option.
Stake $DPT or $DPT-BNB LP to earn guaranteed allocation! Stake Via: https://launchpad.diviner.finance/#/staking
Diviner Launchpad rules: https://t.me/DivinerProtocol_News/239
About TAGO
Tago is the platform that enables Blockchain technology in Mental Health care; also so far the world's Mental Metaverse.
About Diviner Protocol 
Diviner Protocol aims to build up a metaverse "Diviner Harbour City" that offers users a gamified & diversified prediction marketplace.
The project's mission is to combine the innovations in DeFi and NFTs to create a unique and Gamified Prediction & Play to Earn Ecosystem.
SOURCE
https://t.me/DivinerProtocol_News/887