ChainPlay New Collaboration with Samurai Legends!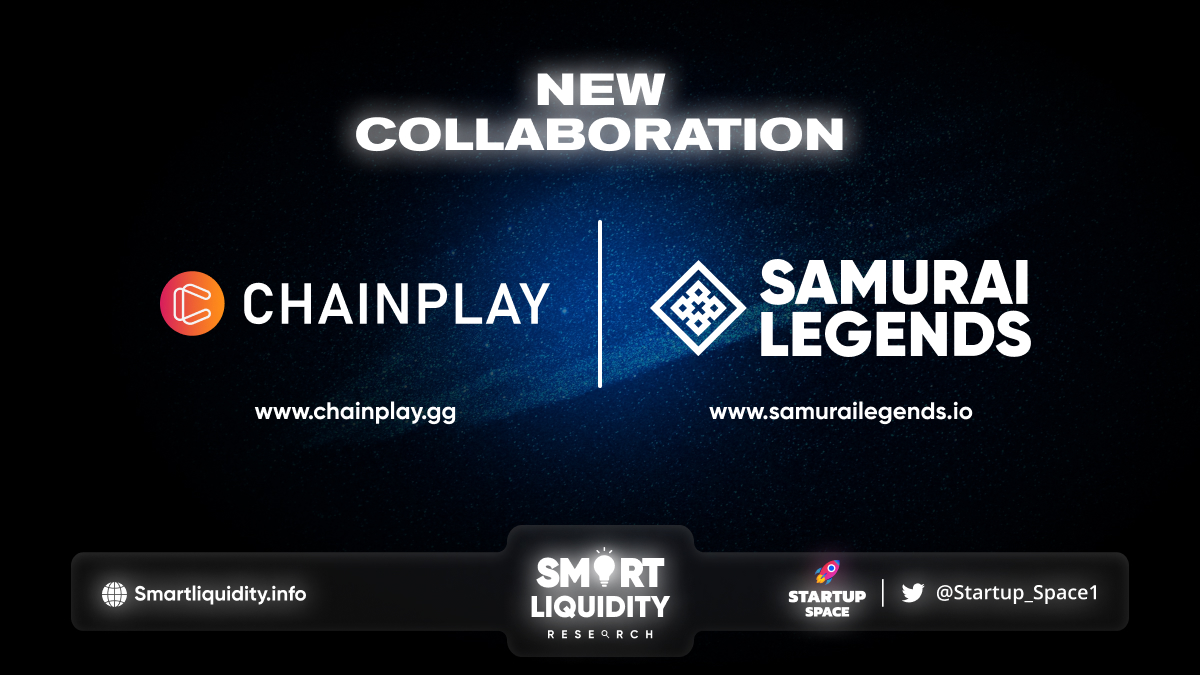 ChainPlay is extremely delighted to announce a new collaboration with Samurai Legends.
Introduction
Samurai Legends is a grand strategy roleplaying metaverse set in feudal Japan. In a single massive multiplayer world, players fight PvP battles, build, strategize and engage in politics to gain influence and make their mark on the game world. Harnessing decentralised finance and blockchain technology, players have control over the social, economic, political and military systems that constitute the game world.
Goal of this paper
Whether you are an investor, gamer, entrepreneur or cryptocurrency enthusiast, this executive summary will give you an overview of the blockchain-based Samurai Legends ecosystem.
GameFi context
The combination of gaming and blockchain (also known as GameFi), is an exciting new avenue in the cryptocurrency space. GameFi features a gaming ecosystem where decentralisation enables players to effectively own parts of the game world that have real monetary value.
What is Samurai Legends!
Samurai Legends offers a groundbreaking grand strategy roleplaying game where players are both owners and rulers of a fully-fledged metaverse.
One Virtual Nation
At the onset, players will populate a single game world set in a fictional world inspired by feudal Japan. Plots of land, as well as units, can be owned and utilised to tap into various opportunities embedded in the game world. The experience resembles that of typical MMORPGs and includes exploration, quests, character development, battles and clans, yet there is a real monetary value to be earned. Furthermore, decentralization offers non-scripted opportunities that go beyond a typical gaming experience.
Sandbox of Conflict
In Samurai Legends, players have clear motivations to amass scarce resources and gain political power. As a result, players are constantly facing meaningful choices in a dynamic environment filled with opportunity and risk.
Role-Playing Metaverse
Players will need to be active participants in political and social systems in order to succeed in the samuraiverse. DAO-based clans and elections for political entities allow players to establish a metaverse where they are in full control.
Players can experience the world with their own preference, with a wide variation in things to do and achieve.
About Samurai Legends 
Samurai Legends is a samurai-themed NFT open-world GameFi Metaverse. Players fight PvP battles, build, strategize and engage in politics in order to survive and thrive. In this sandbox of conflict, players aspire to become Shogun and gain ultimate control over the rules and economy of the game world.
About ChainPlay
Chainplay serves as a one-stop shop for Blockchain and NFT gamers. Its objective is to be the most thought-of GameFi tool in the GameFi industry.