xHashtag Launching Soul Bound Tokens (SBTs) on Solana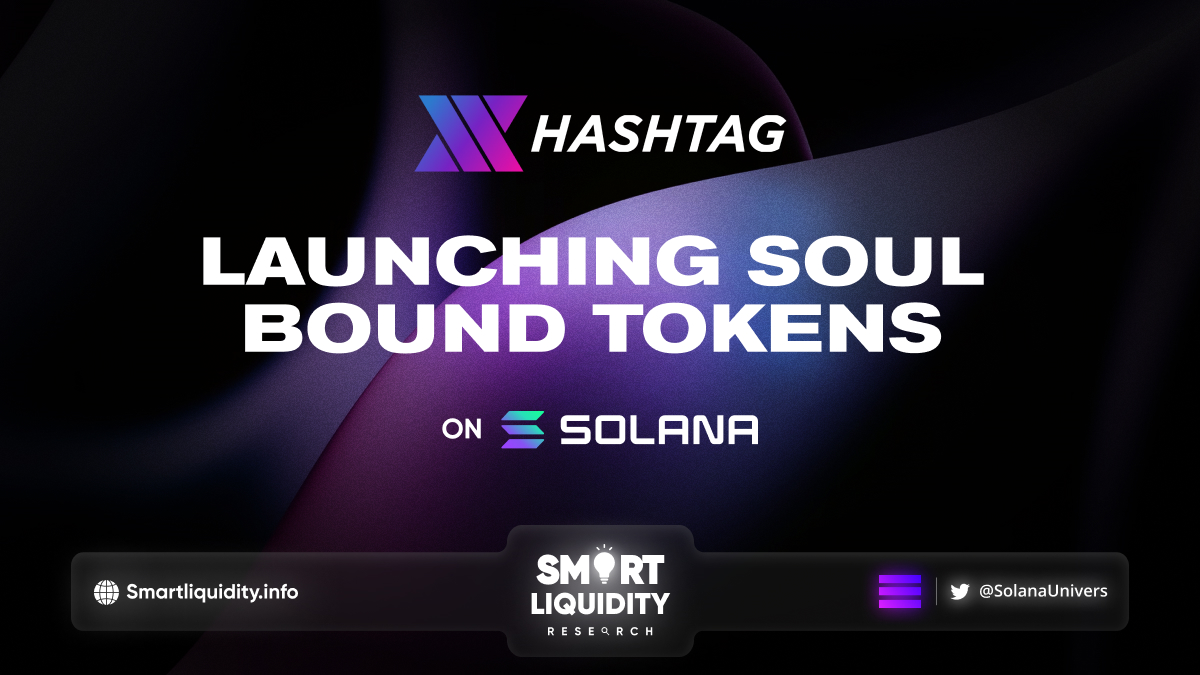 xHashtag, a Web3 Credentials for Future of Work, announced that they launching Soul Bound Tokens (SBTs) on Solana. 
xHashtag is proud to announce that they officially launching Soul Bound Tokens (SBTs) on Solana. With this, anyone interested in creating a #SoulSwag SBT on Solana will be able to do so, simply by creating a club on the xHashtag dApp.
Soul Bound Tokens and their Importance
To begin with, in the context of on-chain identity and reputation in the Web3 ecosystem. Soul Bound Tokens perform the task of conclusively proving a user's skills, credentials, affiliations, and proof of participation, without revealing any additional information or knowledge about the person, thus keeping up the ethos of privacy in Web3.
Users can read more about xHashtag's SoulSwag SBTs here.
Features of the SoulSwag SBTs on Solana
Furthermore, these SoulSwags on the Solana blockchain are minted as semi-fungible non-transferable Soul Bound Tokens that can be completely customized by projects as per their requirements.
The optional modifiable parameters include:
Setting a representative image or a video
Ability to set start and end time for #SoulSwag SBT claims
Whitelist users who can claim the #SoulSwag SBT
Charge fees for claiming the #SoulSwag SBT
Indeed, SoulSwags are compatible with existing Solana wallets. Such as Phantom and can also be viewed from the My SoulSwags page on the xHashtag dApp.
What SBTs bring to the Solana Ecosystem
Additionally, by bringing Soul Bound Tokens to the Solana ecosystem, xHashtag intends to create a system to identify proof of skill, reputation, and allegiance, all of which are bound to a specific Solana wallet address by the virtue of being non-transferable.
At a smart contract level, the smart contract owners can allow list wallets that can operate a smart contract based on their collection of #SoulSwags.
It can also be use to identify users who have contributed to a project both on-chain and off-chain.
DAO voting allows decentralized voting by stakeholders, however, it is prone to sybil attacks. Such attacks can be eliminate by using a combination of #SoulSwag SBTs and project tokens to decide the weightage of votes.
Most importantly, these #SoulSwags bring transparency, parity and fairness to the active users of the Solana ecosystem, allowing them to create and curate their digital identity online and benefit from it.
Lastly, To commemorate this special occasion, xHashtag is providing the Hello Solana #SoulSwag free of cost to all users. You may require a small amount of gas fee in your wallet to successfully claim the badge.
Claim link: xhashtag.io/hello-solana
About xHashtag
xHashtag is a Web3 protocol providing on-chain credentials for Future Of Work. Using reputation credentials, brands can dynamically assemble skilled liquid teams. While users are able to build their Web3 reputation and earn in exchange for creating value.
SOURCE
https://medium.com/xhashtag/xhashtag-brings-soulswag-sbts-to-solana-1db5d288a071