LIFE Partners with Unilend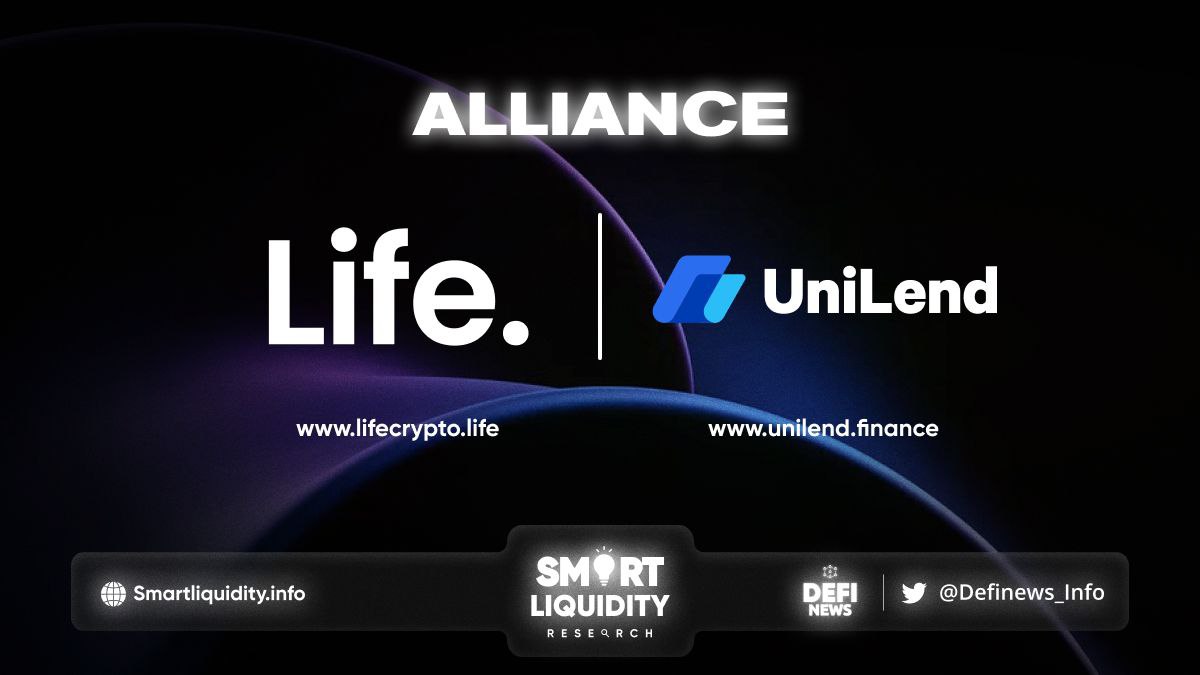 LIFE Partners with Unilend Finance. Life will support UniLend's token on the app release which is set to go live in the next few weeks.
The Life Crypto is a multi-chain non-custodial wallet that lets users transfer crypto via nickname. Life is built on both BSC and ETH Networks and has a state-of-the-art bridge to enable easy transfer between the two. Life plans to add swap functionality, on/off ramp, and a one-of-a-kind Username marketplace. These are all planned in future app versions.
LIFE TOKEN
The LIFE token is the key to the entire LIFE ecosystem. It plays a vital role in staking, app functionality, retail purchases, bank transfers, and debit card transactions.
LIFE's vision is to bridge crypto with everyday transactions in the real world while adding the simplicity of username identification and versatility of a multi-chain wallet.
UniLend is a multi-chain permissionless Lending & Borrowing protocol for all ERC20 tokens. They are developing a Futuristic Base Layer for all DeFi applications.
UniLend offers a comprehensive set of DeFi services. The platform offers permissionless lending and borrowing functionality for tokens.
Users can enable their token's functionality for lending to get an interest rate and borrowing to pay an interest rate.
The flash loan feature facilitates un-collateralized loans, arbitrage opportunities, and collateral swaps.
Unilend Finance Token
The native utility token of UniLend is UFT, UniLend Finance Token. The token has multiple use cases for governance, platform utility, and much more.
ABOUT LIFE
LIFE offers one of the most competitive single asset staking platforms in the market, with flexible earning and time period options, all fully secured by audited smart contracts.
ABOUT Unilend Finance
UniLend is a permission-less decentralized protocol that combines spot trading services and money markets with lending and borrowing services through smart contracts. In addition to cryptocurrencies, UniLend will also support various synthetic real-world assets and derivatives.
RESOURCES