Nodle Formed an Alliance With Talisman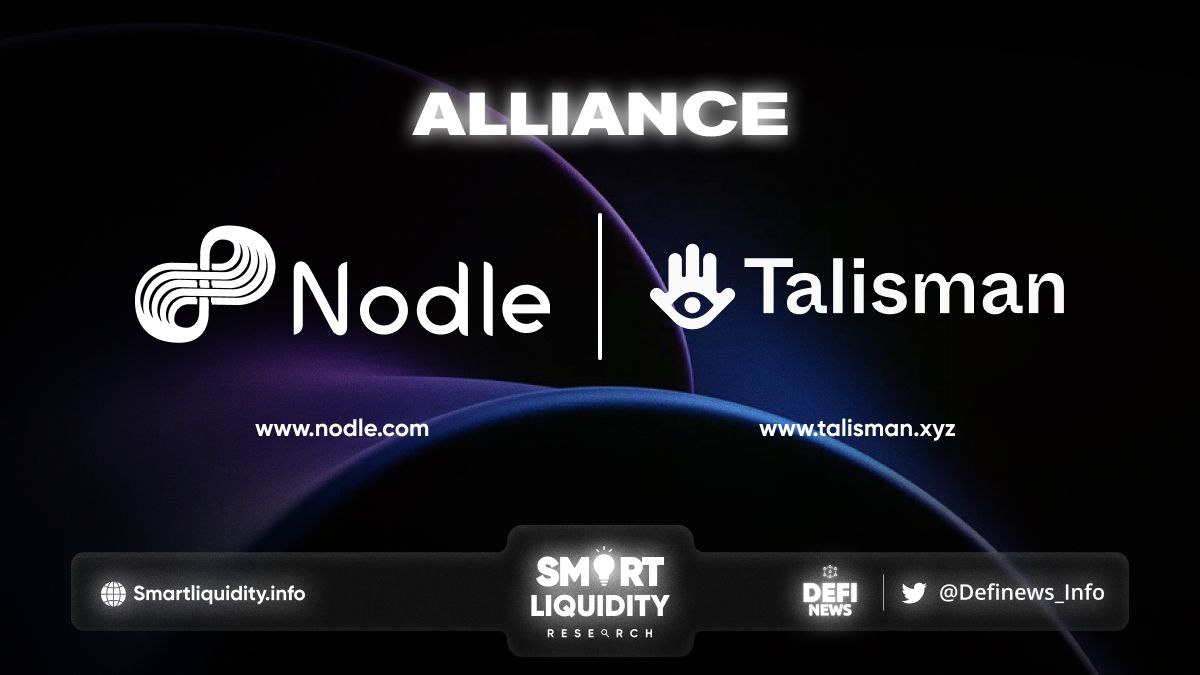 Nodle formed an alliance with Talisman a Web3 wallet that unlocks a universe of applications in Polkadot and Kusama. With the Talisman wallet, NODL holders can manage their accounts and transactions in one place, access the rich application ecosystem on the Desktop, and hold their NODL in a new and convenient way.
With the Talisman wallet, you control your funds; your keys are encrypted and stored on your device. Talisman also supports Ledger. Simply import your Ledger hardware wallet and keep your NODL secure. Then, easily send and receive funds, connect to applications, and sign transactions.
"The Talisman team has been building one of the best products and filling a real need from the ecosystem. Our users will be provided with an easy-to-use and convenient interface to manage their assets across all Parachains."— Eliott Teissonniere, CTO of Nodle
Nodle pursued this partnership with Talisman as it is the go-to browser wallet of the Polkadot ecosystem. The Nodle wallet is coming soon, and the community needs a great wallet browser extension to accompany it. By creating Talisman accounts, Nodle users can leverage the power of Polkadot and access the multi-chain ecosystem.
"The Nodle team are professionals contributing to Web3 in a meaningful way by shipping technology that can benefit every community member."— Jonathan Dunne, Co-Founder & Head of Technology of Talisman
In short, with this partnership, existing members of the Polkadot ecosystem can harness the power of the rapidly growing Nodle Network by using the Talisman wallet to securely HODL your NODL.
ABOUT Talisman
Talisman is a crypto wallet that unlocks a new world of cross-chain Web3 applications on Polkadot and Kusama. It allows you to create, own, and manage all your accounts in one place, and to safely send, store and receive assets. The Talisman wallet extension is available for Chrome, Brave, and Firefox, and its feature-rich asset dashboard is accessible on the Talisman web app.
ABOUT Nodle
Nodle is a decentralized network on Polkadot. Provides secure, low-cost connectivity and data liquidity to connect billions of devices worldwide. The Nodle network is powered by millions of Bluetooth-enabled smartphones that earn Nodle (NODL) for providing network coverage. Nodle's powerful stack allows uses that connect and secure physical assets, track lost or valuable items, capture sensor data, authenticate security certificates, and more. Nodle provides insights for consumer electronics manufacturers, enterprises, smart cities, the finance industry, and beyond.
RESOURCES