Gamerse Partners with Animal Reckless Club!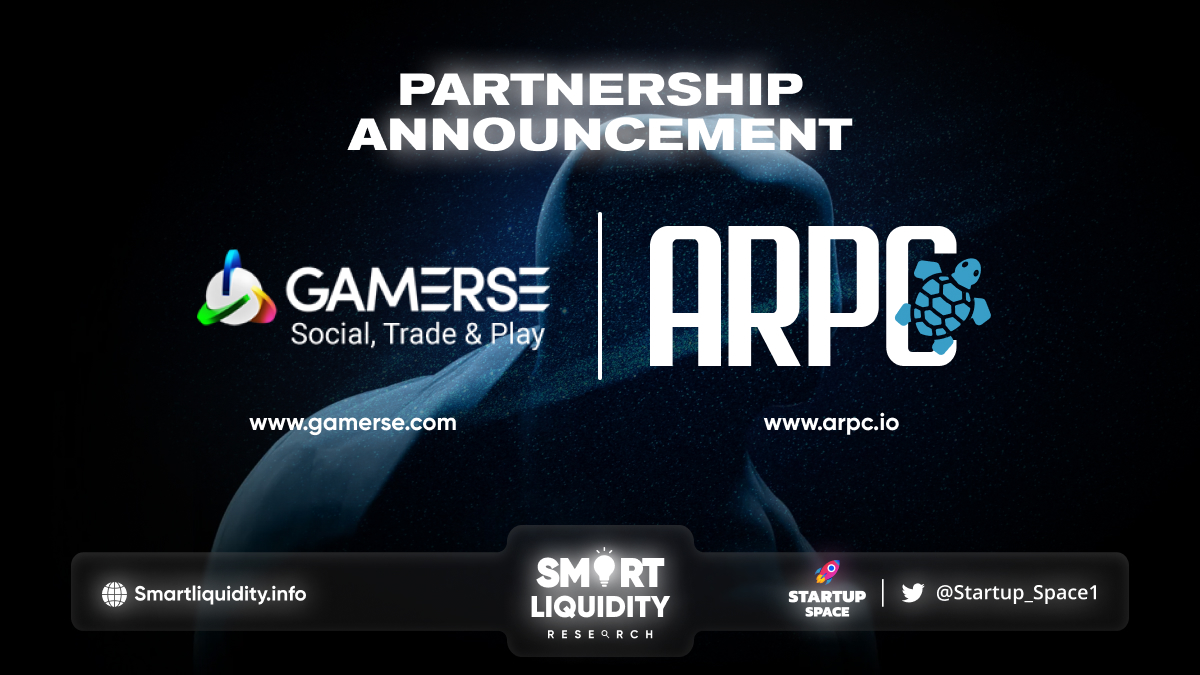 Gamerse has announce partnership with Animal Reckless Club (ARPC), a PFP NFT collection aiming to become the most sustainable brand on the web3 market.
ARPC are going full steam with establishing a solid partnership ecosystem in the web 3 industry to allow for the integration of the ARPC turtle into various metaverses and blockchain games.
ARPC is also dedicated to rescuing endangered ocean animals with donations going to charitable organizations that focus on oceanic preservation.
To do that as effectively and as transparent as possible, ARPC are establishing partnerships with leading organizations in this field including SEE Turtles and SeaTurtleConservancy.
Follow ARPC's social links below to learn more about their upcoming INO on August 22nd!
What Gamerse communities can look forward to…
Integration of ARPC into its Social Aggregator Marketplace
Gamerse NFT SAM currently in its beta phase of development is a cross-chain, cross-platform social hub that curates, displays and facilitates all gaming NFTs and their transactions to provide a true-one-stop-shop for blockchain gamers. Gamerse is excited to welcome ARPC into its ecosystem as they continue to build and grow! All ARPC listed NFTs will be displayed on their Verified Game Page for users to visit, purchase directly and participate in social engagements. Gamers will be able to directly launch the ARPC game and learn more by clicking on their socials and community links displayed in the profile section of their gaming page. The Gamerse communities can also look forward to ARPC Featured Drops and exclusive INOs on its platform.
2. ARPC X Gamerse Exclusive giveaways!
Stay tuned for more details on an exciting ARPC Giveaway for their Community!
3. Gamerse X ARPC Cross-community AMAs
4. Feature ARPC in our upcoming "Game Of The Week" series
Gamerse is looking forward to working closely with the amazing team behind ARPC to create awesome opportunities for both of their communities. 🚀
About Animal Reckless Party Club
ARPC is a collection of 7,777 turtles enabling the p2e and Metaverse ecosystem. Every 3D NFT is a piece of brand and IP ownership. Holders gain a new access level to the whole world of blockchain games and virtual spaces.
About Gamerse
Gamerse is connecting NFT Games and Gamers in a community-driven social hub. Our Cross-chain, cross-platform and cross-verse solutions are unifying the fragmented NFT gaming space.
SOURCE
https://gamerse.medium.com/gamerse-x-animal-reckless-club-strategic-partnership-33cd421cfb7b