SolaDefy Partnership with Animal Reckless Party Club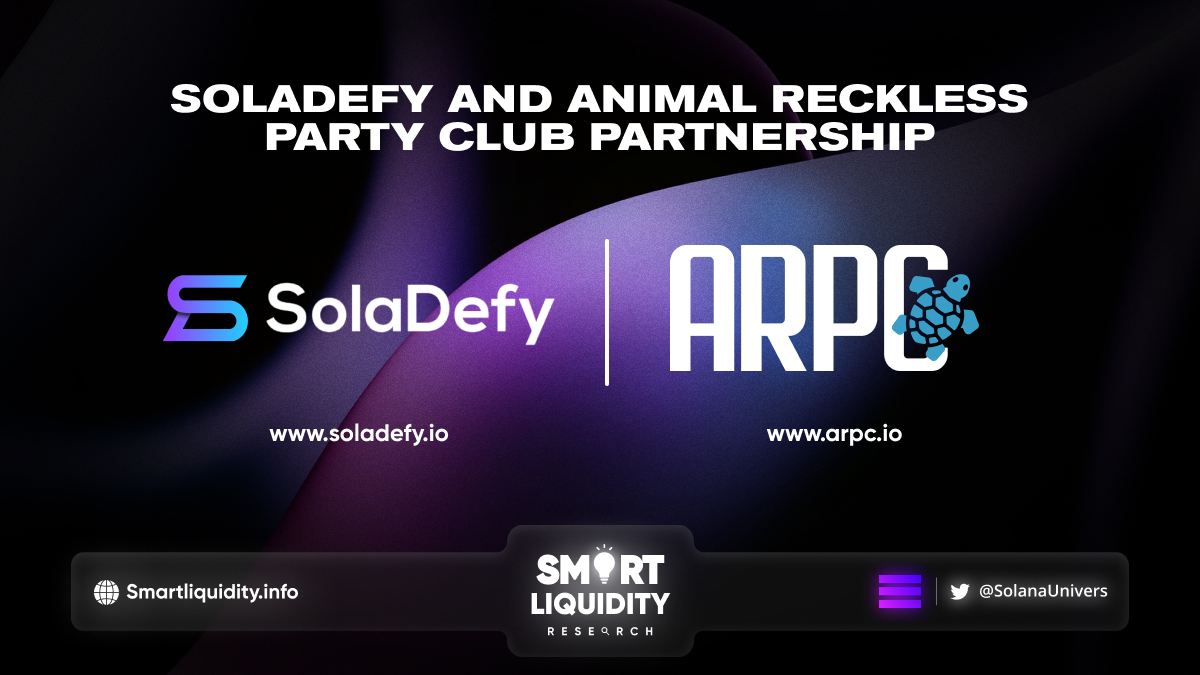 SolaDefy, the pioneering Play-to-Earn IDO launchpad and ecosystem, announced its partnership with Animal Reckless Party Club. 
Animal Reckless Party Club is a collection of 7777 turtles enabling the play-to-earn and Metaverse system announced a partnership with Soladefy.
Integration Highlights
Poised to create an enchanting experience for holders, Animal Reckless Party Club ARPC NFT will be integrated as a playable character into popular Metaverse and Web3 brands.
Part of the profits will channel to save endangered ocean species with the help of popular ocean conservative organizations. NFT holders will be entitled to a whole lot of benefits which include participation in several exciting games, upcoming mints, and e-commerce ventures.
Their strategic partnership will pave the way for a cross-promotion of both brands. SolaDefy soldiers can utilize ARPC Nfts to play cross-chain games saving the cost of buying new NFTs and also participating in ARPC featured drops, events and marketplace.
About Animal Reckless Party Club
ARPC is a collection of 7,777 turtles enabling the p2e and Metaverse ecosystem. Every 3D NFT is a piece of brand and IP ownership. Holders gain a new access level to the whole world of blockchain games and virtual spaces. Use your turtle in ARPC partners' ecosystems: play games and have fun in the metaverse getting rewards and bonuses for it!
About Soladefy
SolaDefy is the first ever Solana Based Community Driven IDO Launchpad. Supporting upcoming revolutionary projects.
SOURCE
https://medium.com/@soladefy/soladefy-x-animal-reckless-party-club-a-new-era-in-the-metaverse-418b24aee47f