Darwinia Partners with RareGems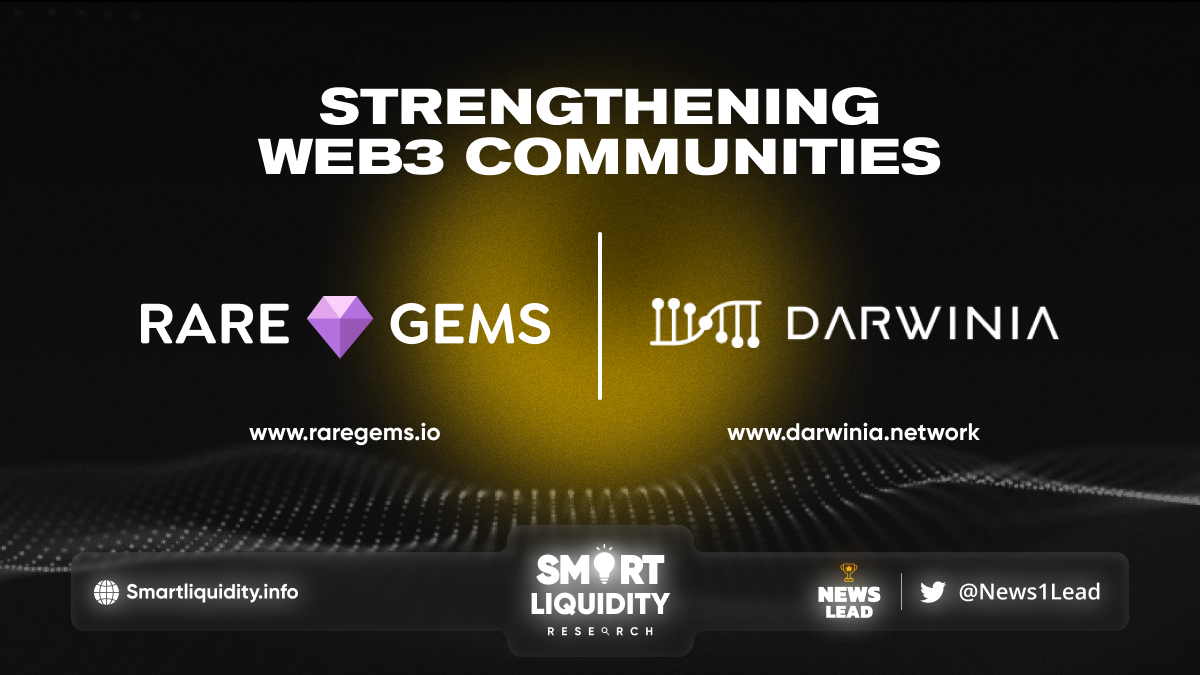 Darwinia announced Crab Network integrated the NFT marketplace service powered by RareGems — a non-custodial multi-chain NFT marketplace designed for EVM-Compatible blockchains.
It brings user-friendly tools to the Crab ecosystem users who want to purchase and trade the NFTs. Darwinia Partners with RareGems to allow all Crab Smart Chain NFT assets to be integrated into RareGems to provide users with the most comprehensive collection of NFTs.
RareGems has deployed its smart contracts to the Crab Smart Chain as part of RareGem's multi-chain strategy. Because of Crab's unmatched compatibility, meanwhile, RareGems will be able to take advantage of the Darwinia Universal Cross-Chain Messaging SDK. To implement bidding on auctions taking place on another chain. Darwinia Partners with RareGems will allow for full interoperability on top of its multi-chain deployment!
About RareGems
RareGems is a non-custodial multichain NFT marketplace, which has supported Crab Network, Energy Web, Velas, Celo, Moonbeam, Moonriver, Oasis Emerald, Astar Network, and Avalanche. Regarding marketplace features, they will introduce bids, push notifications, bundles, and p2p swaps later this year.
About Darwinia & Crab
Darwinia is a cross-chain messaging infrastructure, which provides a light client-based, programmable, universal cross-chain messaging network for decentralized applications. Now, we've successfully used Darwinia's light-client cross-chain messaging protocol(LCMP) to bridge cross-chain messages between substrate-based chains, and even between substrate-based chains and EVM chains, meanwhile, Darwinia provides developers with an SDK, so they can easily integrate cross-chain capabilities into their Dapps. This will have profound implications for cross-chain interoperability. Darwinia as a cross-chain messaging infrastructure will facilitate the building of a hybrid cross-chain network for Polkadot.
Crab is a canary network with real economic value for Darwinia, positioning similar to Polkadot's Kusama Network, which is a programmable cross-chain platform for Dapps. It is substrate-based, EVM-compatible, and connected to Kusama.
SOURCE:
https://medium.com/darwinianetwork/raregems-launches-nft-market-on-crab-smart-chain-enabling-nft-trading-on-crab-network-11fd25d9cad5