Fusotao Launch Of Avatar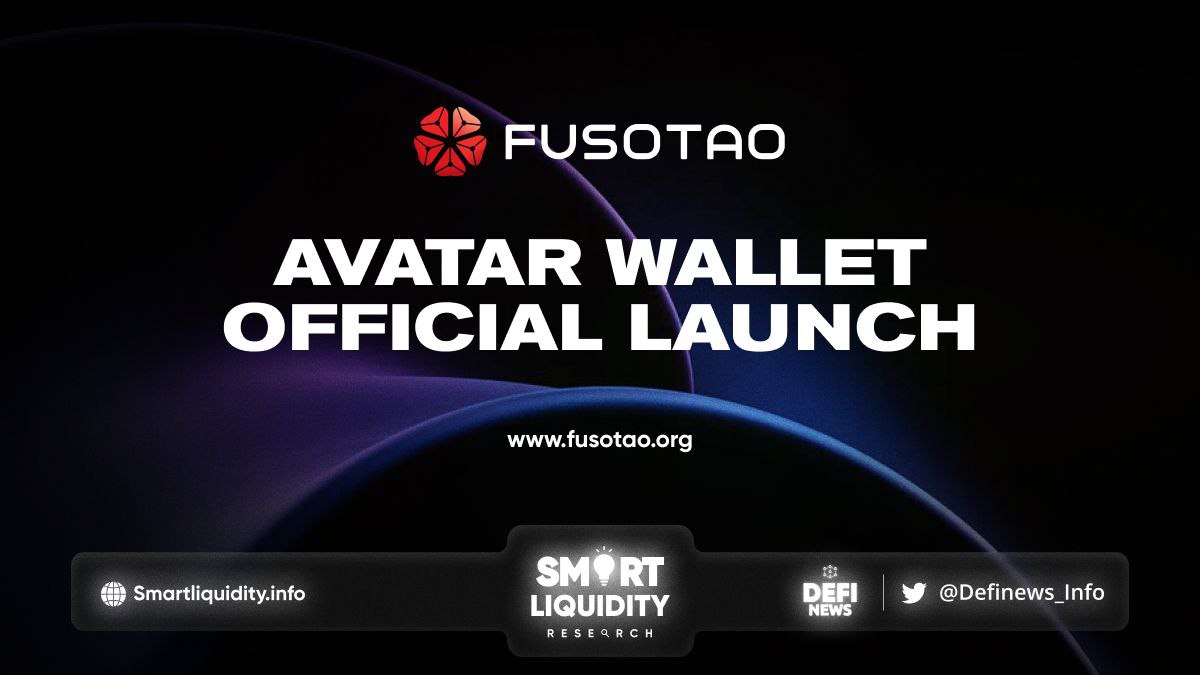 Fusotao official launch of Avatar Wallet has been announced. Avatar Wallet is a multi-chain compatible wallet specifically for the NEAR blockchain ecosystem and the Octopus Network app chains.
Avatar wallet supports all Substrate app chains and their native tokens. In the NEAR ecosystem, Avatar additionally supports DeFi and NFTs. Sending, receiving, and exchanging tokens between the Substrate app chain and the NEAR blockchain is simple, secure, and enjoyable for everyone thanks to the Avatar wallet.
HOW TO USE AVATAR WALLET?
I. Create Your Account on Avatar Wallet
Click here to add the Avatar Wallet extension to your Chrome browser.
 Open the Avatar extension and click "Get Started" to set a password and sign up.
If you have a Polkadot wallet or a NEAR wallet, you could choose to import your pre-existing seed phrase. So your assets could be easily viewed on Avatar wallet.
Click Import wallet
Add your seed phrase
Click Continue
You could also create an Avatar wallet on the NEAR chain or Fusotao chain. Keep your secure phrases safe and follow all the steps.
Click Create Account
Copy and save your seed phrase in a safe place
Verify your phrase then click Continue
II. Functions of the Avatar wallet
The Avatar Wallet enables everyone to send, receive, swap, and bridge tokens between the NEAR blockchain and Substrate app chains. Currently, it only supports tokens in the NEAR ecosystem. Other substrate app chains' native tokens will be added very soon.
1. Send — Click the asset you want to send
Click Send
Input the receiving address and the amount of token you wish to send then click send.
After a successful or failed transaction, go to records to track the transaction on the Near chain
2. Receive
To receive tokens on the Avatar Wallet you should follow these steps
Click the asset you would like to receive
Click Receive to copy your receiving address
3. Swap
Given that the standard Near token won't work well on the Fusotao appchain, you have the option to switch your Near token to wrapped Near, which is compatible with the Fusotao appchain.
You can do these through the following steps;
Click Swap
Input the amount of $NEAR you would like to swap then click Swap
4. Bridge
In order to improve interoperability between appchains and the NEAR ecosystem. For each app chain, Octopus Network offers a light-client-based bridge that connects to NEAR Protocol, making token bridging independent of oracles. To put it another way, moving tokens from NEAR to Fusotao or vice versa does not depend on third parties' trust because both NEAR and Fusotao will verify whether the bridging events occurred by preserving all of their respective finished blocks.
The Avatar wallet makes the process even easier and simple to operate through the following steps:
I. Bridging $WNEAR from the NEAR ecosystem to the Fusotao appchain
Click Bridge
Change the conversion asset from $TAO to $WNEAR
Input the value of the $WNEAR to be bridged then click Transfer
II. Bridging $WNEAR from the Fusotao appchain to the Near Ecosystem
Click Bridge
Change the conversion asset from $TAO to $WNEAR
Input the value of the $WNEAR to be bridge then click Transfer
NOTICE
Before you can bridge on the Avatar wallet you need to pay a one-time gas fee of 0.1 $NEAR
WNEAR is not the only asset that can be bridged, other assets like $OCT, $USDT, and lots more can also be bridged to both blockchains
ABOUT Fusotao
The Fusotao protocol is a verification protocol for order-book-based matching systems using the paradigm of "execute off-chain, verify on-chain". Fusotao network is an Octopus Network base application chain to hold users' assets and verify the matching transactions from off-chain exchange services.
Founders can build their own DEXs by using the Fusotao appchain as an on-chain verifier and deploying their own off-chain matching server. Communities can earn rewards by trading on the DEXs or directly staking tokens for the DEXs backed by Fusotao Protocol to share transaction fees from them.
RESOURCES