MicroBuddies and Chainlink Integration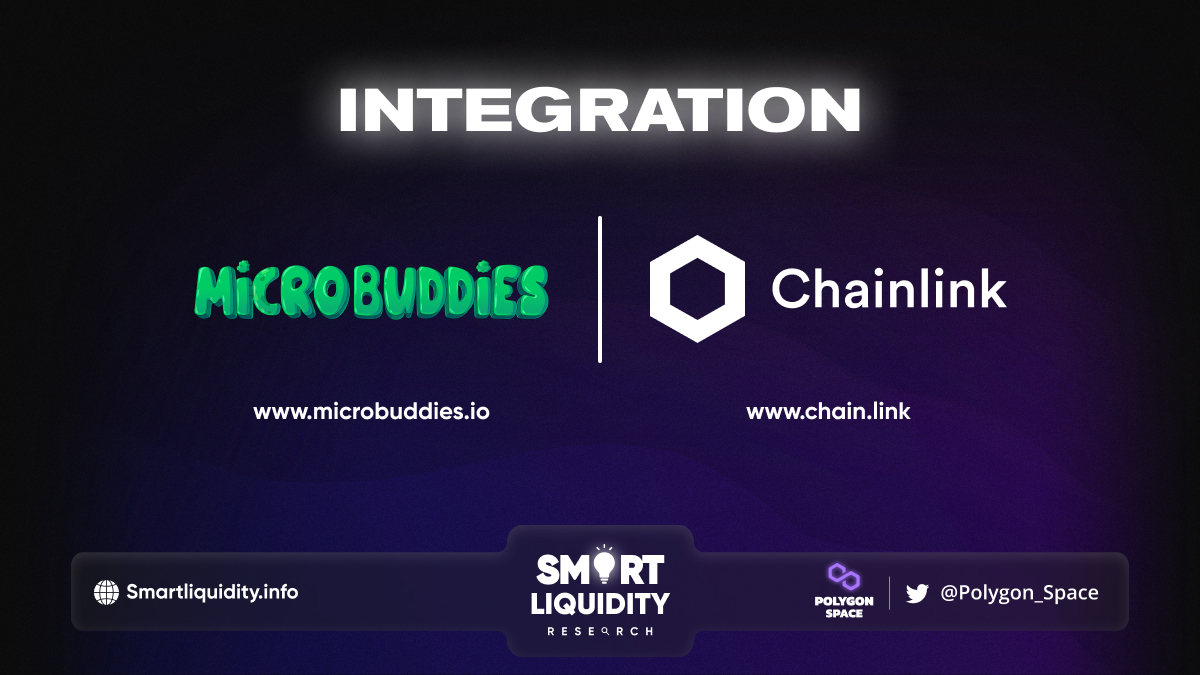 MicroBuddies — an NFT strategy game powered by Good Gaming, Inc. (OTCQB: GMER) has integrated Chainlink Verifiable Random Function (VRF) on Polygon mainnet.
By MicroBuddies integrating Chainlink, They now have access to a tamper-proof and auditable source of randomness. It needed to help determine the traits of MicroBuddies NFTs during the reproduction process.
MicroBuddies™ is a blockchain game on the Polygon Network that combines Ethereum ERC721 NFTs (Non-Fungible Tokens), non-standard ERC20 tokens (GOO™). And strategic gameplay to replicate and create unique and collectible NFTs in a virtual laboratory.
VRF provides its users with automated and verifiable assurances directly on-chain. And the trait generation process is provably fair and was not tampered with by the oracle.
We're also planning to expand this integration of the industry-leading RNG solution to other features of the Microbuddies digital collectibles games and projects in the future, such as our Water Bear PFP project set to release in the coming weeks.

"Chainlink VRF provides us with a secure, reliable, and verifiable way to help randomly assign traits to MicroBuddies NFTs. We want our players to feel confident that the process is fair and transparent, and Chainlink VRF helps us provide them with this assurance." –David B. Dorwart, CEO
About Chainlink
Chainlink is the industry standard for building, accessing, and selling oracle services needed to power hybrid smart contracts on any blockchain. The oracle networks provide smart contracts with a way to reliably connect to any external API. And leverage secure off-chain computations for enabling feature-rich applications. Chainlink currently secures tens of billions of dollars across Defi, insurance, gaming, and other major industries. And offers global enterprises and leading data providers a universal gateway to all blockchains.
About Good Gaming, Inc.
Good Gaming is an interactive entertainment company leading the evolution of gaming from traditional gaming to the creation of digital playgrounds across a vast array of interconnected platforms. Founded in 2008, Good Gaming has continued to enable a strong sense of community, place, and purpose within our interactive experiences. Good Gaming believes its communities and experiences will redefine the digital collectibles space and be pivotal in the transition and perception of ownership of digital goods.
Website Good Gaming |MicroBuddies | Twitter
SOURCE:
https://medium.com/@chelsea.boylan/microbuddies-integrates-chainlink-vrf-to-help-randomly-assign-traits-to-nfts-3f2738dc1b58