Neo Development Monthly Report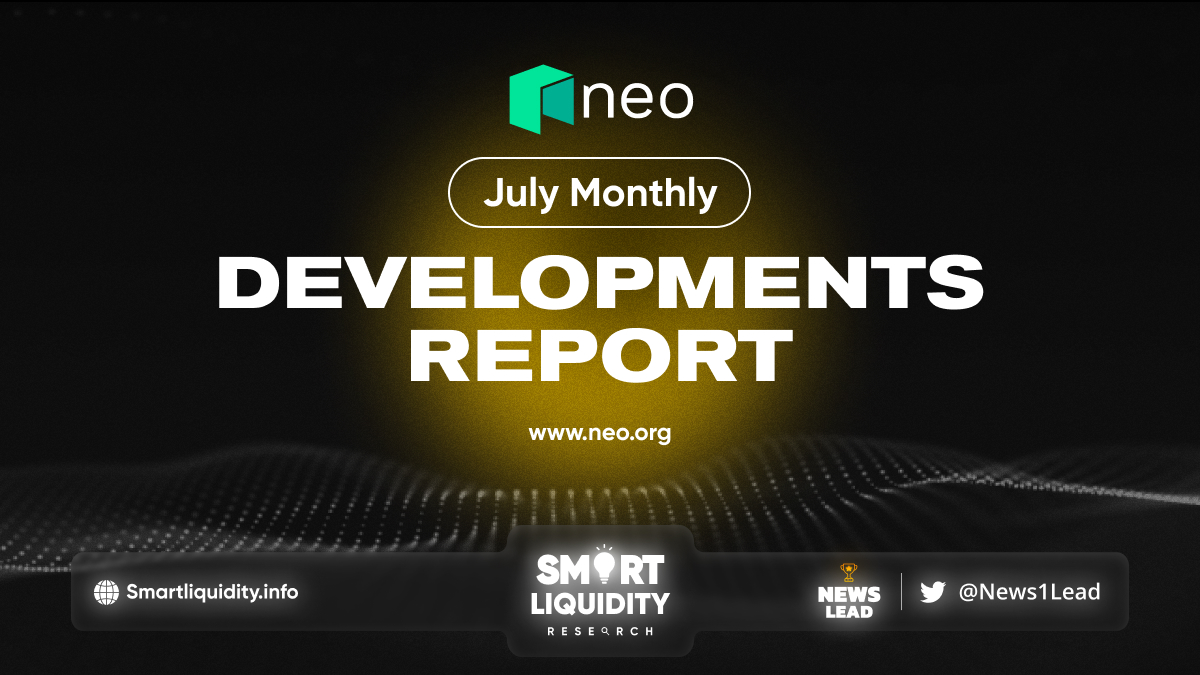 Neo released Development Monthly Report for July 2022, featuring different news from events, partnerships, community proposals, and more.
Exchange and wallet news
Community engagement
GrantShares, the new decentralized and transparent grants program for the Neo ecosystem, further expanded outreach activities in July:
GrantShares has already received and discussed several new proposals. This DAO continues to encourage grassroots developers and projects to submit new proposals for support as the program grows.
Hackathon news
New partnerships
AMAs
Neospective Round 2 winners
The community voted to select winners for Round 2 of Neospective, the content collaboration program hosted by NGD. This round focused on design for a Neo mascot.
Kudos to all the artists who submitted their creations, and congratulations to the winning mascot creators:
Neo in the news
About Neo
Neo is an open-source platform driven by the community. Utilizing blockchain technology and digital identities, it aims to create a smart economy by building infrastructures of the next-gen Internet.
RESOURCES
https://neo-blockchain.medium.com/july-general-development-monthly-report-7e7b3c95666f