GSP Partners with Cats & Dogs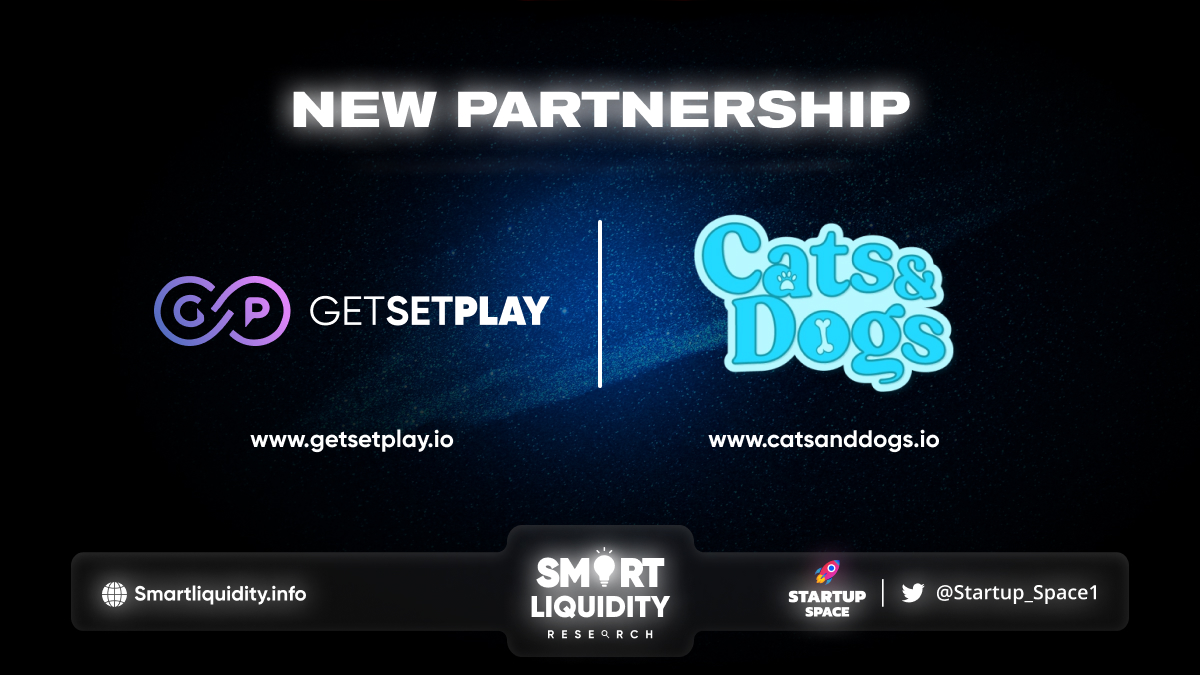 GSP partners with Cats & Dogs to expand Get Set Plays network of established partners that are industry leaders within the blockchain gaming and esports space.
About the Partnership
Streamers and content creators of Cats & Dogs will be granted full access to the Get Set Play platform, enabling them to market themselves to the loyal audience on GSP Stream.
On GSP Stream, content creators will be able to live stream their gameplay to a blockchain focused audience, an ideal demographic that will be far more inclined to go and try the game for themselves, when compared with audiences on existing platforms like Twitch or YouTube.
All Cats & Dogs streamers will have access to Get Set Play and GSP Stream's incredible features, such as our ground-breaking moderation that uses community elected validators to protect all streamers on the network from hate raids and similar attacks.
This gives streamers of Cats & Dogs a level of safety and security that cannot be found on any other streaming platform.
Partnership Highlights
Cats & Dogs, along with content creators who stream Cats & Dogs, will benefit significantly from this collaboration.
Cats & Dogs will now get substantial exposure and targeted promotion to the blockchain gaming focused audience on Get Set Play.
GSP Stream is home to a large community of dedicated gamers, and more specifically blockchain gamers.
Being able to stream, along with priority advertising will help put Cats & Dogs in front of an audience that will be highly likely to try the game for themselves.
Streamers will be able to rapidly grow their following and viewership whilst also rewarding those new viewers thanks to Get Set Plays watch-to-earn protocol.
Streaming on GSP Stream also helps streamers earn a much fairer return for their time spent broadcasting, all thanks to the staking pools offered on Get Set Play.
Thanks to the watch-to-earn incentive, viewers of Cats & Dogs on other platforms will be more inclined to switch over to GSP Stream and the Get Set Play ecosystem.
Something that greatly rewards Get Set Play with a substantial increase in active members within the Get Set Play ecosystem.
Users who join Get Set Play as a result of this partnership will be able to explore the broader Get Set Play ecosystem and enjoy the various features and benefits that come with that.
About Cats & Dogs
Cats & Dogs is a revolutionary play-to-earn (P2E) game that also combines elements of the move-to-earn (M2E) concept in order to deliver a great game that keeps gamers entertained whilst also helping them earn money.
The game is suitable for gamers of all ages and is perfect for animal lovers who will be able to enjoy the combination of mini games, pets and the metaverse.
Within Cats & Dogs, gamers will be able to adopt a pet to start playing the game. Players will have to take care of their pets, play mini-games with them and take them for walks, just like your real life pet.
Engaging in these activities will reward players with daily income that they can then cash out later.
About GSP
GSP is a cutting-edge completely decentralized, DAO-governed Esports and streaming metaverse for both blockchain and off-chain games.
SOURCE
https://getsetplay-io.medium.com/get-set-play-x-cats-dogs-6bcbc0d8417e