Zeus Finance Integration Chainlink Price Feeds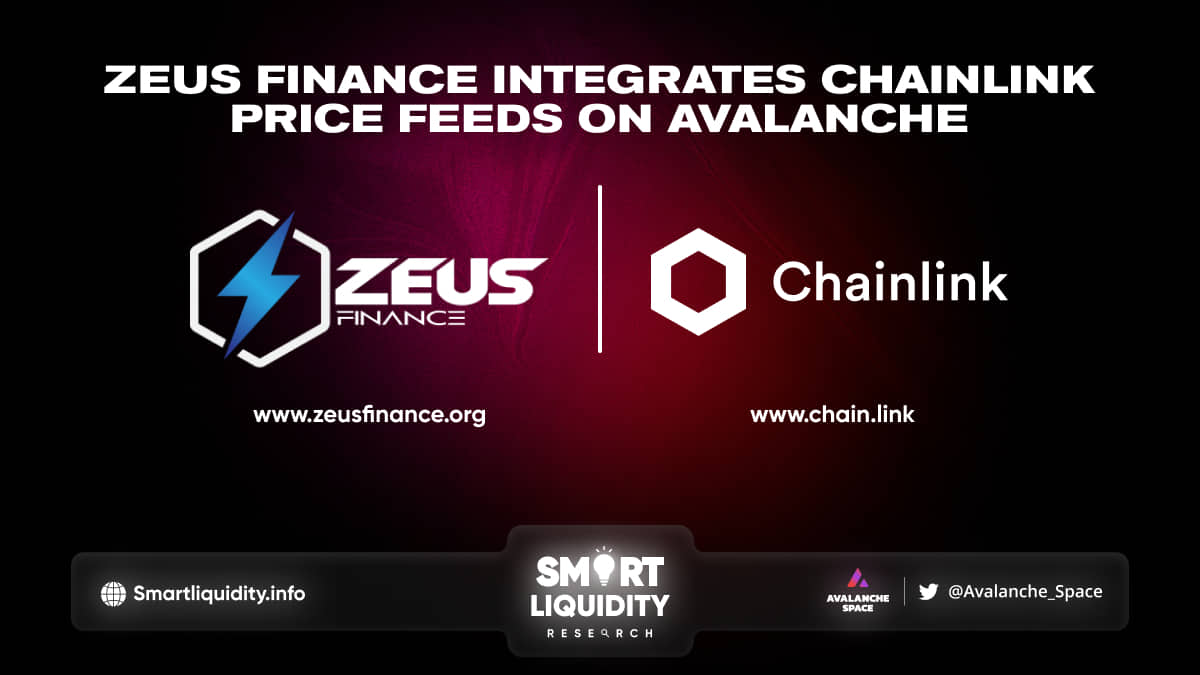 Zeus Finance Integration Chainlink Price Feeds on Avalanche keeper and VRF
Zeus is utilizing Chainlink Price Feeds to convert between currencies and calculate fees, Keepers to automate rewards distribution, and VRF to support randomized airdrops of its native token Zeus Finance Integration Chainlink Price Feeds
Near-term plans include expanded use of VRF to randomize airdrops of a forthcoming Greek Mythology-based NFT collection that offers users various utilities within the protocol. Chainlink's decentralized infrastructure allows platforms like Zeus to provide an expanding array of DeFi use cases.
Chainlink, which allows you to access the data you need in real time and automates some of the work you must do on the back end to enable faster, more efficient work, should be the foundation for all Web 3 protocols. Additionally, the more information you have, the better-informed decisions you can make will enable success.
About Zeus Finance
A decentralized financial suite built on the Avalanche Network. Their initial objective is to give DeFi-as-a-Service (DaaS) to their community before becoming a platform to store money safely. Their protocol delivers daily passive income to investors that purchase a node via their $ZEUS token, only issued token, $ZEUS, provides investors with a safe, sustainable, and profitable yield potential while providing further utility to expand their buying power.
About Chainlink
Chainlink builds, accessing, and sells oracle services required to support hybrid smart contracts on any blockchain. Chainlink oracle networks enable smart contracts to connect to external APIs and use safe off-chain calculations for feature-rich apps.
SOURCE: