Seeded Network Integration with Chainlink Price Feeds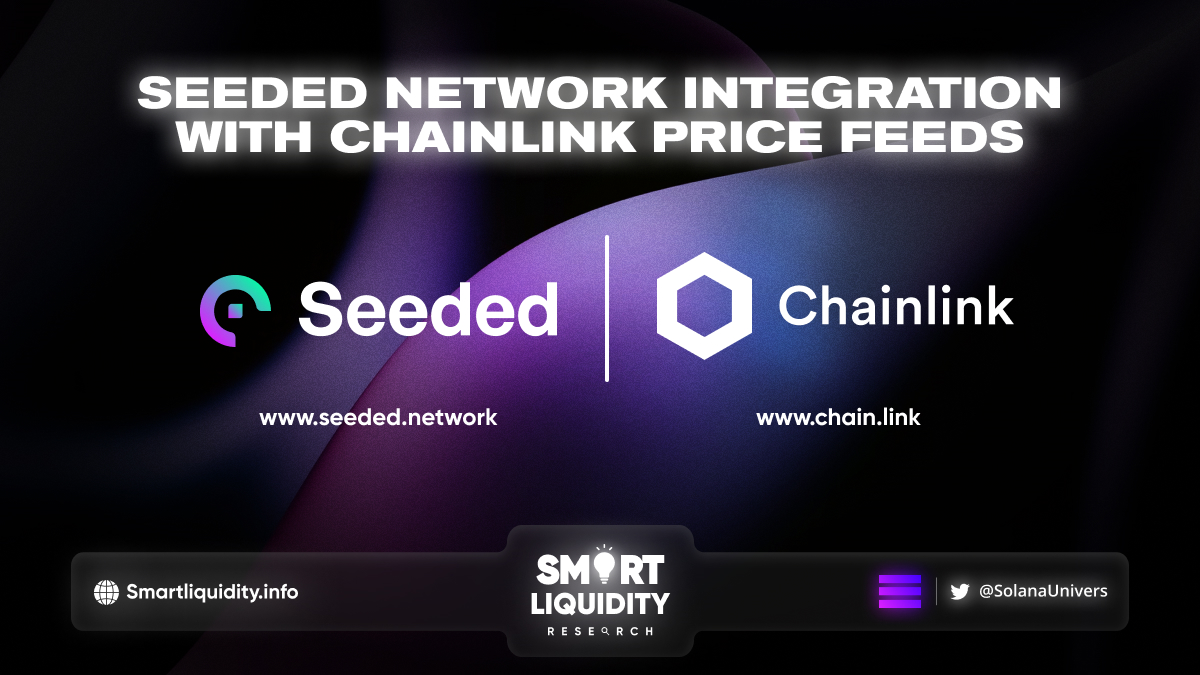 Seeded Network, a project incubator with a unique borrowing and lending solution, announced its integration with Chainlink Price Feeds on Solana Mainnet.
Seeded Network is thrilled to announce its integration with Chainlink Price Feeds on Solana. To launch a live feed page that provides users with continuously updating high-quality price data.
Integration Highlights
By integrating the industry-leading decentralized oracle network. Seeded Network has access to high-quality, tamper-proof price feeds needed to help display accurate prices for users. This will provide its users with stronger assurances that they're always getting the most up-to-date asset prices on our live feeds page.
Their initial integration involves the use of the following Chainlink Price Feeds: BTC/USD, ETH/USD, SOL/USD, and LINK/USD. They chose Chainlink as their go-to oracle solution because its infrastructure is seamless to integrate and time-tested in production.
Chainlink already helps secure leading DeFi protocols responsible for tens of billions of dollars in smart contract value, maintaining robust security and high availability even amidst unexpected events, such as exchange downtime, flash crashes, and data manipulation attacks via flash loans.
The price feeds page, which they have added to their dApp. Displays accurate price data for the previously mentioned market pairs. They are using the Chainlink Solana SDK to continually fetch the price updates by subscribing to the relevant WebSocket.
A snapshot of their live price feed page.
In order to help display accurate prices on their live feed page. They needed access to fresh asset prices that are supplied directly on-chain in a highly reliable manner. Fair market asset prices should reflect a volume-weighted average from all trading environments. Thus, we needed to make use of an oracle network to fetch aggregated price data off-chain and deliver it on-chain to be consumed by our application.
Chainlink Features
High-Quality Data
Secure Node Operators
Decentralized Network
Reputation System
"It's crucial for us to have tamper-proof market data because our users rely on accurate asset prices to make informed decisions. By integrating Chainlink Price Feeds, our users now have access to up-to-date asset prices in the "live feed" section of our dApp." — Azure, Project Lead
About Chainlink
Chainlink is the industry standard for building, accessing, and selling oracle services needed to power hybrid smart contracts on any blockchain.
About Seeded Network
Seeded Network is an upcoming incubator on Solana offering unique borrowing, lending, and staking solutions to users allowing them to participate in the seeded incubation projects safely.
SOURCE
https://blog.seeded.network/seeded-network-integrates-chainlink-price-feeds-to-help-secure-price-feeds-on-solana-94d2e917511b