Ankr securing the Avalanche Bridge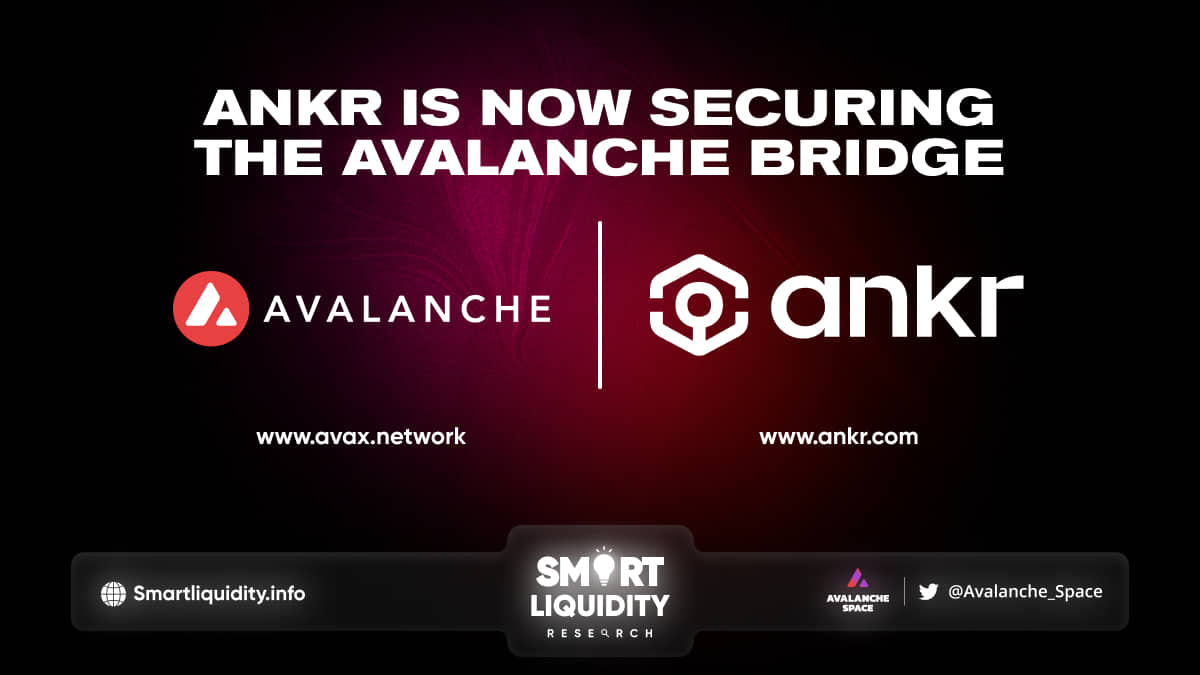 Ankr is a Bridge Node for Avalanche, Ethereum, and other chains. Ankr securing the Avalanche Bridge
Bridge Nodes are responsible for safeguarding the Avalanche Bridge and ensuring that all transactions passing through are legitimate and secure against assaults.
About Avalanche Bridge
The Avalanche Bridge brings next-level interoperability advantages to Web3:
Fast: Transactions will reach finality extremely fast.
Secure: Built with Intel SGX Enclave with advanced security features.
Intuitive: Users can transfer assets in an easy, streamlined process.
Transparent: Users will know the transfer status at every step.
Multi-chain: Will support a growing number of blockchains as a core DeFi hub.
Cost-effective: the cost for bridging assets should be as low as possible.
Ecosystem-supportive: A portal to many more opportunities & ecosystems.
"The Avalanche Bridge is a leap forward in bridging technology, but most importantly, it is a dramatic improvement in experience for users and developers across the Avalanche community."
— Emin Gün Sirer, Founder and CEO of Ava Labs
Who Are Avalanche Bridge Nodes?
Bridge Nodes (formerly known as Wardens) are the trusted partners of Avalanche who act as additional safeguards and go-betweens to enable the ironclad security of the bridge's Intel SGX Enclave. This is an isolated and encrypted region of the bridge that holds code and data in order to minimize attack vectors for would-be bad actors.
How Do They Work?
Bridge Nodes only accept legitimate transactions via the bridge. They also maintain enclave security. Instead than communicating directly with the secure enclave (unsafe), users engage with the blockchain, which trusted Bridge Nodes read and transmit to the secure enclave so it may complete the transaction and mint new assets. Any activity needs majority approval from Bridge Nodes, and no Bridge Node may operate alone.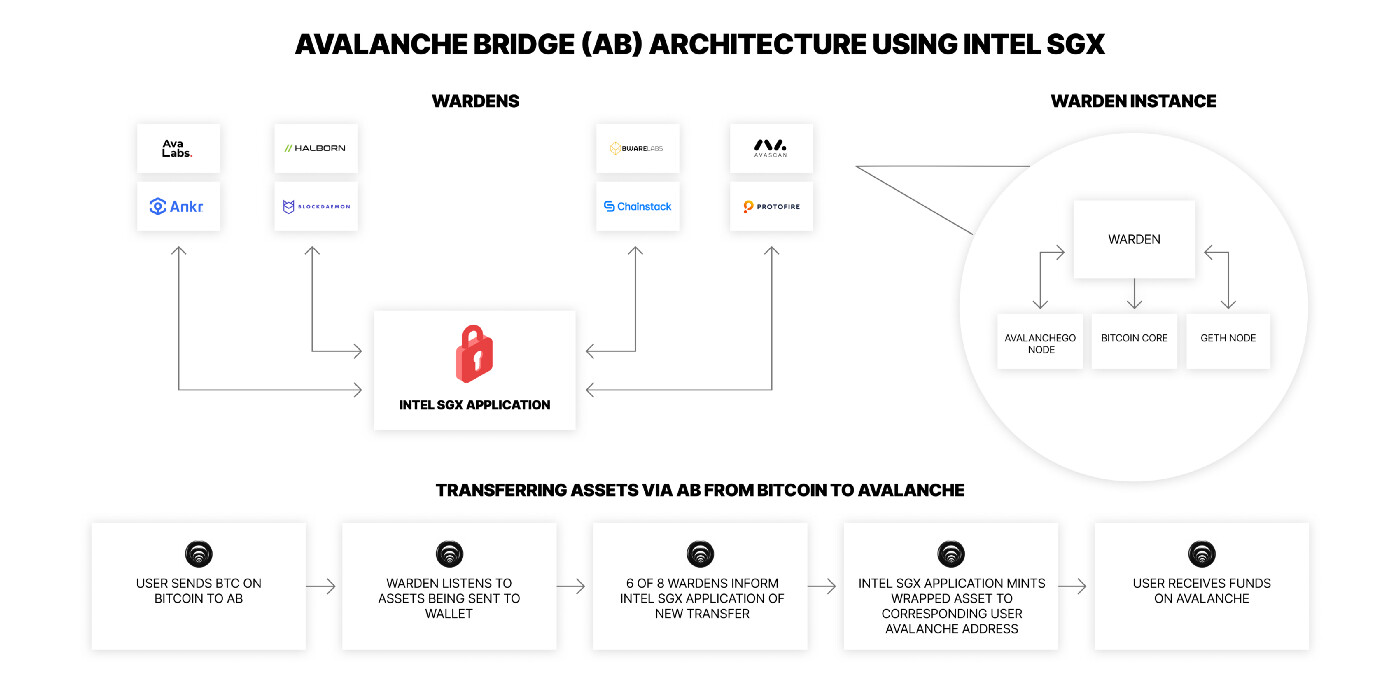 Bridge Nodes will also backup and restore bridge credentials if needed, ensuring that bridge money are secure and transactions are valid. Bridge Nodes for Avalanche Bridge have a lower technical load than other bridge operators, which streamlines operations and increases dependability.
Ankr is a reputable and secure Web3 infrastructure provider. This has been their experience running Avalanche Validators and RPC nodes. Their expertise building DeFi bridges and support for interoperability makes us a great Bridge Node.
About Ankr
Ankr's main purpose nto enable easy access to Web3 and increase efficiency in blockchain infrastructures. It is powered by an Ethereum-based token, ANKR, that can be used for staking, governance, payments, and decentralized app creation.
About Avalanche
By calculating the shortest time to finality, Avalanche is the blockchain industry's quickest smart contracts platform. Avalanche is blazingly fast, low cost, and green. Any smart contract-enabled application can outperform its competition by deploying on Avalanche.
SOURCE:
https://medium.com/ankr-network/ankr-is-now-securing-the-avalanche-bridge-5e77e7147c4a