Get Set Play Partners with Decimated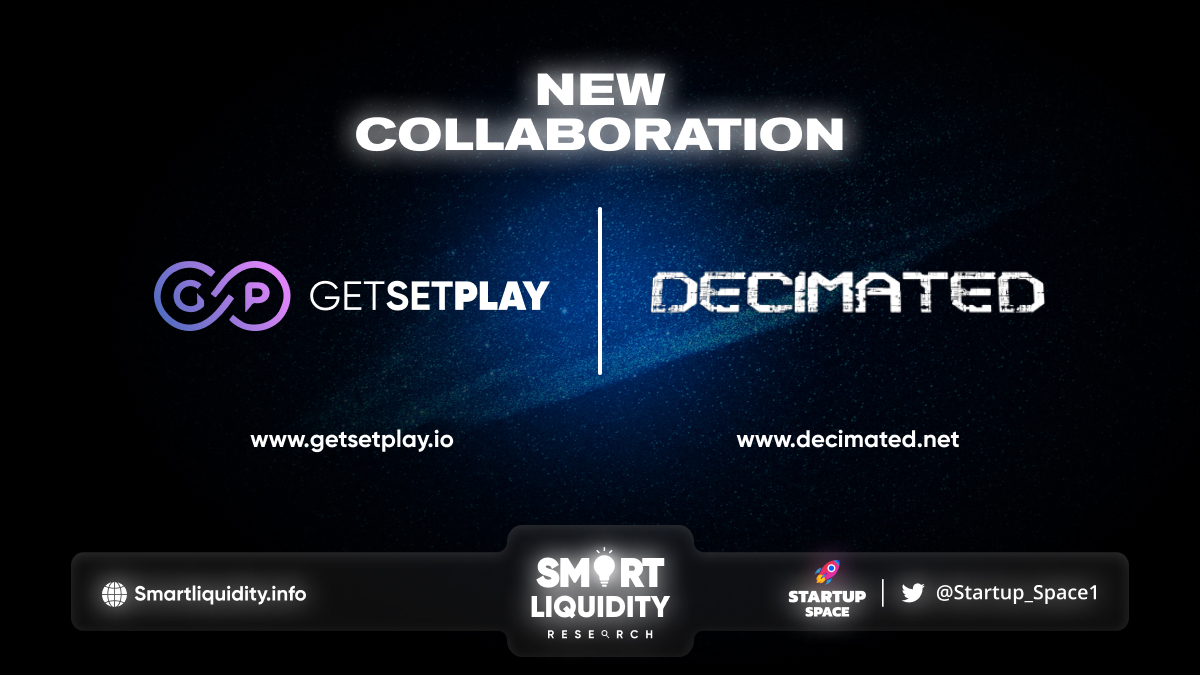 Get Set Play partners with Decimated, a post-apocalyptic cyberpunk survival MMORPG game that is based in a persistent online world.
Introduction
Decimated is a third-person role-playing survival game. In it, the Earth has been destroyed by climate change. Only the first-class citizens were able to leave the planet and go to a new world. All the rest, such as criminals, dissidents and the poor, live in the forgotten cities of the Earth.
The planet has become filled with jungles and deserts. It's a giant wasteland. The survivors live in shelters in destroyed skyscrapers, metros and laboratories.
In the dystopian sci-fi world of Decimated, only the fittest can survive. The world is filled with players that can be either friendly or hostile. Also, there are NPC's such as robots and mutated creatures that compete for resources and territory.
In Decimated, players can choose between different roles. They can either fight against or team up with other players. You can do tons of different things in the game, such as:
Scavenge loot
Transport cargo
Trade your loot
Hunt different creatures
Conquer territory
Build a safe house for your team
About the Partnership
Decimated streamers and content creators will get full access to the Get Set Play platform, allowing them to promote their content to the platform's dedicated viewers. In contrast to audiences on current platforms like Twitch or YouTube, content creators on GSP Stream will be able to live stream their games to a blockchain-focused audience, a perfect demographic that will be far more likely to go and play the game for themselves. Get Set Play and GSP Stream's amazing features, such as our ground-breaking moderation that uses community elected validators to safeguard all streamers on the network from hate raids and similar attacks, will be available to all Decimated streamers. This increases the level of safety for Decimated streamers to a level that is not provided by any existing platform.
Partnership Highlights
Decimated will benefit significantly from working with Get Set Play, as well as the content creators that livestream Decimated. Decimated will gain more exposure as a direct result of Get Set Plays' tailored advertising strategy, which is directed at a sizable community of blockchain gaming enthusiasts. As Get Set Play is home to a significant community of blockchain gamers, having Decimated stream on the platform will assist Decimated in reaching a wider audience than would otherwise be possible through traditional advertising alone. GSP Streams watch-to-earn protocol means that it is home to a loyal audience who are eager to watch streams, this loyal audience will help Decimated and streamers who stream the game quickly increase their fan base and viewership since the reward will attract new viewers. Streamers who stream Decimated on GSP Stream will also stand to receive much fairer compensation for their time spent streaming.
The watch-to-earn incentive will also increase the likelihood that Decimated viewers on other platforms will migrate to GSP Stream and the Get Set Play ecosystem. This will considerably increase the amount of users that are actively using the Get Set Play ecosystem, which is significantly beneficial to Get Set Play as they seek to increase their user base. Any Decimated viewers who join Get Set Play as a result of this collaboration will be able to explore the entire Get Set Play ecosystem and benefit from all of its features whilst also being able to participate in tournaments or stream for themselves.
About Decimated
Decimated is a post-apocalyptic cyberpunk survival MMORPG game that is based in a persistent online world.
About GSP
GSP is a cutting-edge completely decentralized, DAO-governed Esports and streaming metaverse for both blockchain and off-chain games.
SOURCE
https://getsetplay-io.medium.com/get-set-play-partners-with-decimated-2cc121505f4a