NFTCryptagende Verse Integrates Chainlink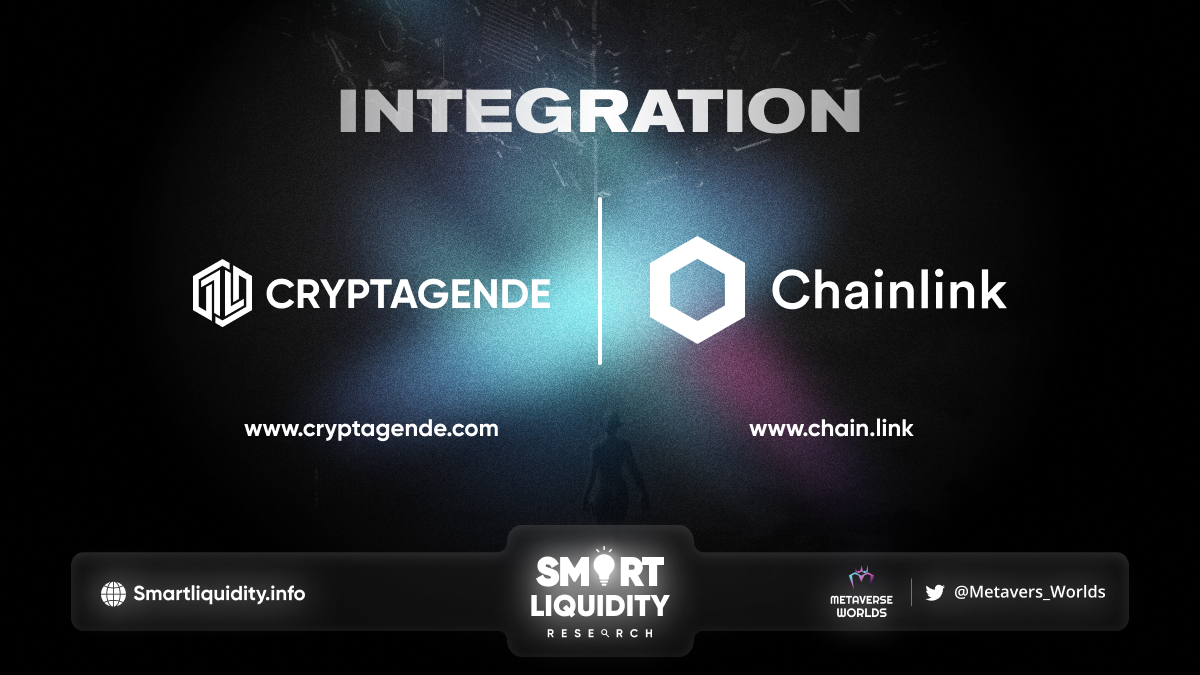 Chainlink VRF provides a tamper-proof and auditable source of randomness. Which helps ensure Clash of the Gods NFTs are distributed fairly. And that each user has a fair chance of receiving the rarest NFTs.
Cryptagende Verse is creating an MMO shooting game within the metaverse. The Preseason game that Cryptagende Verse is about to launch combines NFT minting and staking. The first collection, "Clash of the Gods", has a total number of 10,001 NFTs that can be used as in-game assets. After the staking program is live, NFT holders will be able to stake their Clash of the Gods NFTs to increase their token rewards. Each card carries a rarity level from 1 to 7. The level 1 cards are the rarest while the level 7 are the most common. As level 1 card holders are able to stake for the highest APY, NFTs must be distribute in a fair manner.
In order to help fairly distribute the Clash of the Gods NFTs. They needed access to a secure random number generator (RNG) that any user could independently audit. However, RNG solutions for smart contracts require several security considerations to prevent manipulation and ensure system integrity.
After reviewing various solutions, we selected Chainlink VRF because it's based on cutting-edge academic research, supported by a time-tested oracle network, and secured through the generation and on-chain verification of cryptographic proofs that prove the integrity of each random number supplied to smart contracts.
About Chainlink
Chainlink is the industry standard for building, accessing, and selling oracle services needed to power hybrid smart contracts on any blockchain. The oracle networks provide smart contracts with a way to reliably connect to any external API. And leverage secure off-chain computations for enabling feature-rich applications. Chainlink currently secures tens of billions of dollars across Defi, insurance, gaming, and other major industries. And offers global enterprises and leading data providers a universal gateway to all blockchains.
About Cryptagende Verse
Cryptagende Verse is a Canada-based startup, led by former Ubisoft game developers, that constructs two games under its label. The Preseason game (Ethereum-based), with NFT minting and staking systems combined. Serves as a portal to the Cryptagende NFT ecosystem offering long-term rewards and feeding the community. The main game is the first-of-its-kind MMO shooting game within Metaverse, fuses the classic online shooter modes with a new web 3.0 wave of player-created content to deliver the first Triple-A online experience with a fully functioning trading system.
SOURCE:
https://medium.com/@Cryptagend/cryptagende-verse-integrates-chainlink-vrf-to-help-fairly-mint-clash-of-the-gods-nfts-4a4f5fc75c84