Unlockd Partnership with NFT Kartel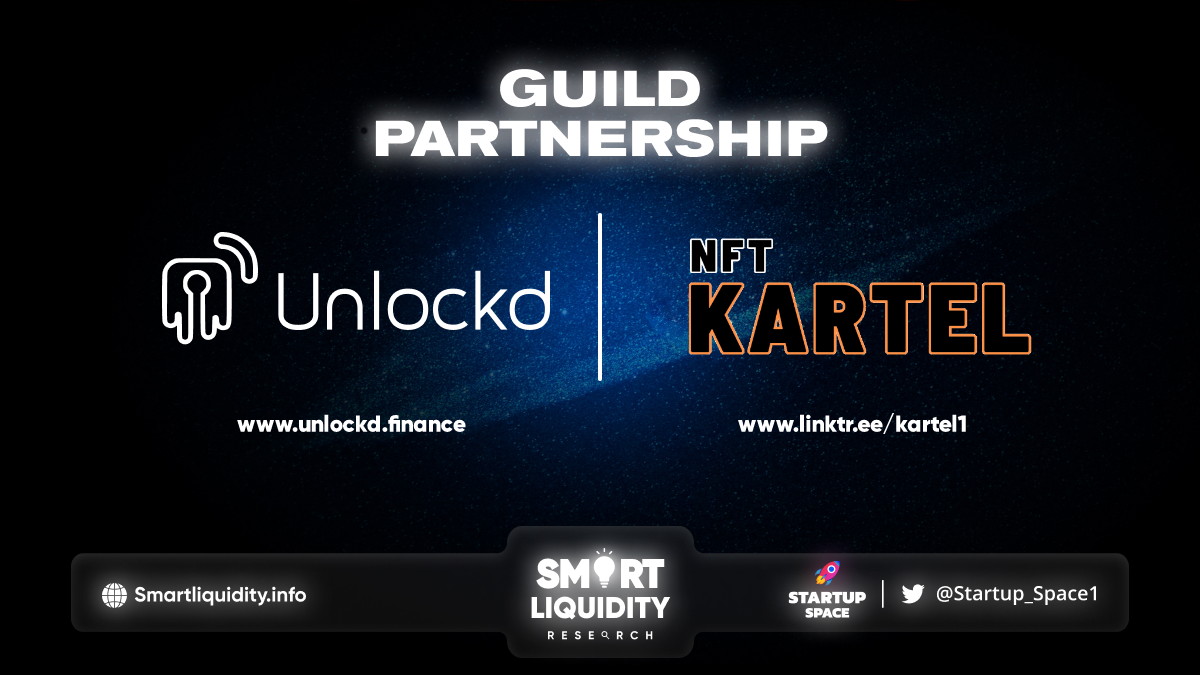 Unlockd is thrilled to announce its new partnership with NFT Kartel, a Korean gaming guild focused on supporting the growth of the Metaverse.
NFT Kartel is one of the largest gaming guilds in Korea, also known for its strong crypto and NFT community, which analyzes multiple games and creates content across more than 15 social media channels on a weekly basis. They are a true driver of the metaverse education growth.
They have collaborated with leading projects like BigTime, KlayCity, 3KM, and Tracer, constantly providing feedback and sharing suggestions based on their scholar experience and updates. Following this approach, they have built their relationships sharing the insights they gather from the industry, acquiring a great level of expertise that will help Unlockd understand better our target market.
NFT Kartel has a very ambitious roadmap that includes building an integrated platform and incubating more projects — starting with their own content creation, research, and production but moving into investments and venture development.
They aim to become a financial powerhouse, specializing in the P2E market but expanding its reach and operations into all areas of the metaverse economy.
This is why NFT Kartel is not only conducting gaming-based projects and providing scholarships via their guild but also actively scouting for new projects across all NFT domains and infrastructure, leveraging their connections as an autonomous group of holders highly knowledgeable about the Koran NFT space.
Fascinated by their commitment to care for and develop their national scene, we at Unlockd wanted to help them to boost their initiatives with the NFT liquidity they need.
Both projects started building their relationship as we jointly believe and work towards a future where NFTs become one of the largest asset classes in the world and understand that loans-based liquidity is a critical development to make that happen.
Unlockd have been impressed by their understanding of blockchain gaming and their willingness to experiment with new projects, which will be extremely useful when the Unlockd team needs to decide which games, integrations, and solutions should be prioritized.
Thus, their expertise and connections will allow us to refine our go-to-market strategy and be introduced to top industry drivers to expand our ecosystem.
Through this partnership, NFT Kartel will utilize their NFT-backed lending solutions to expand their guild operations in a non-dilutive, sustainable way, helping them reduce their opportunity cost and fast-track their growth.
NFT Kartel has joined their early bird program with their NFT genesis collection
NFT Kartel received a significant number of WL slots for the pre-sale of The Lockeys, Unlockd's genesis collection of NFTs, The Lockeys.
In addition, the guild has received a special 1/1 Lockey that, as all NFTs from the collection, grants them early access to the protocol mainnet — as well as testing all beta features.
https://twitter.com/Unlockd_Finance/status/1566675001130078210
Remember that you are still able to get your hands on an NFT that unlocks early access to mainnet and future features, boosted $UNLK rewards, private community events, The Sandbox custom skin, DAO governance participation, and much more!
Public Sale of The Lockeys live now, few units left! Just 0.05 ETH, and we'll cashback your money via UNLK airdrop.

Mint and more info here.
About Unlockd
Unlockd is the decentralized cross-chain protocol that provides democratized NFT liquidity and utility for Gaming, Art, Metaverse and DeFi digital assets.
Unlockd provides instant NFT-backed loans and enables seamless cross-chain borrowing and lending.