LasMeta Upcoming IDO on Matic Launchpad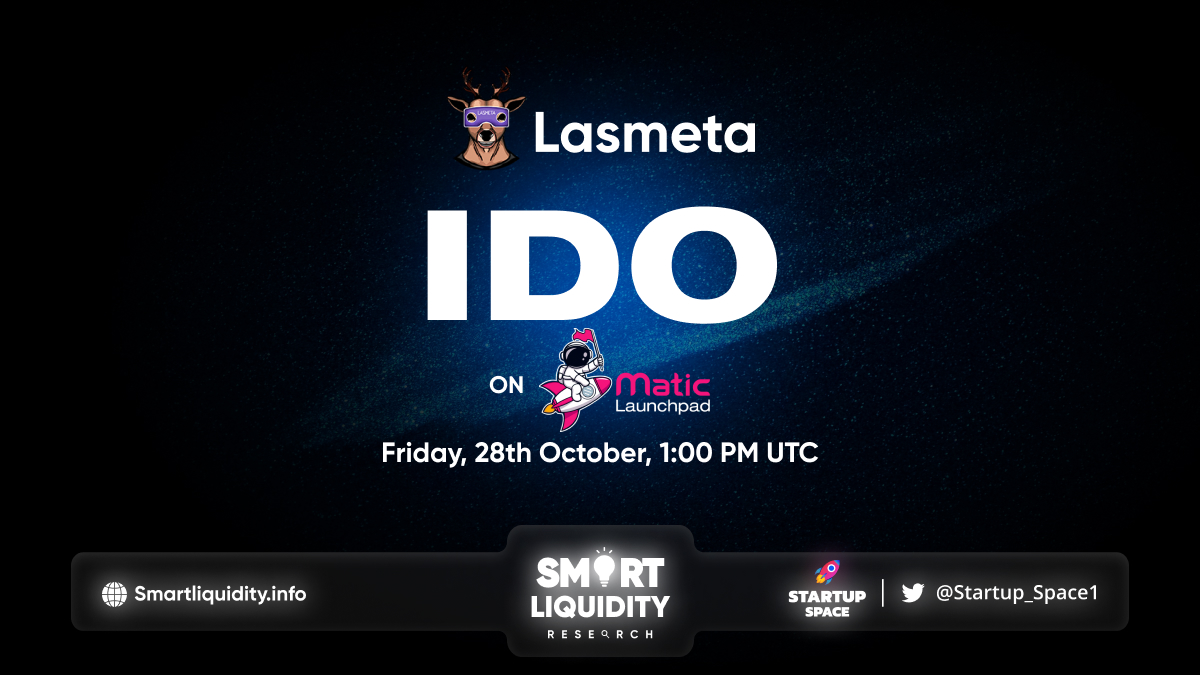 LasMeta – A decentralized metaverse VR Poker Game Platform, upcoming IDO on Matic launchpad will commence on 28th Oct 2022 @ 1 PM UTC.
Matic Launchpad brings yet another addition to the list of future IDOs on Matic Launchpad.
9th IDO for the Q4 2022 . We are excited to introduce to our community the exciting Project Lasmeta. Please find all the details below.
Matic launchpad has 9 Premium IDOs like Blockombat, Ava Dex, Arcus Game, Tofycoin, Jot Art, OpiPets, Cats and Dogs and more… for the month of September to December 2022
📌Make sure you are KYC approved 👉 Click Here
📌Whitelist 👉Click Here
📌How to KYC and participate in the Matic Launchpad Sale? 👉 Click Here
✅ Fund Raise = 100k
Tofycoin
IDO Information:
Date: 28th October 2022 @ 1PM UTC
Price: 0.062 USD
Amount of Tokens in IDO: 1,612,903 LASM
Amount to Raise : $100k USD
Listing Date: 30th October 2022
Listing Exchange: MEXC, ByBit, Gate.io, BitMart, ProBit
Name: $LASM
Symbol: LASM
Total Supply: 800 million TOKENS
About LasMeta
LasMeta is a play-to-earn poker game platform, built on the basis of blockchain and Virtual Reality (VR), where you can participate in games and tournaments completely free of charge. You can have your own casino and host tournaments or have priority and opportunities by owning valuable NFTs!
About Matic Launchpad
Matic Launchpad is the fully decentralized Multi Blockchain Launchpad for launching the best of the Crypto projects. Their intense screening process and industry access enable them to offer the best new projects in blockchain and digital assets.
SOURCE