ChainPort to Support Fantom Native Tokens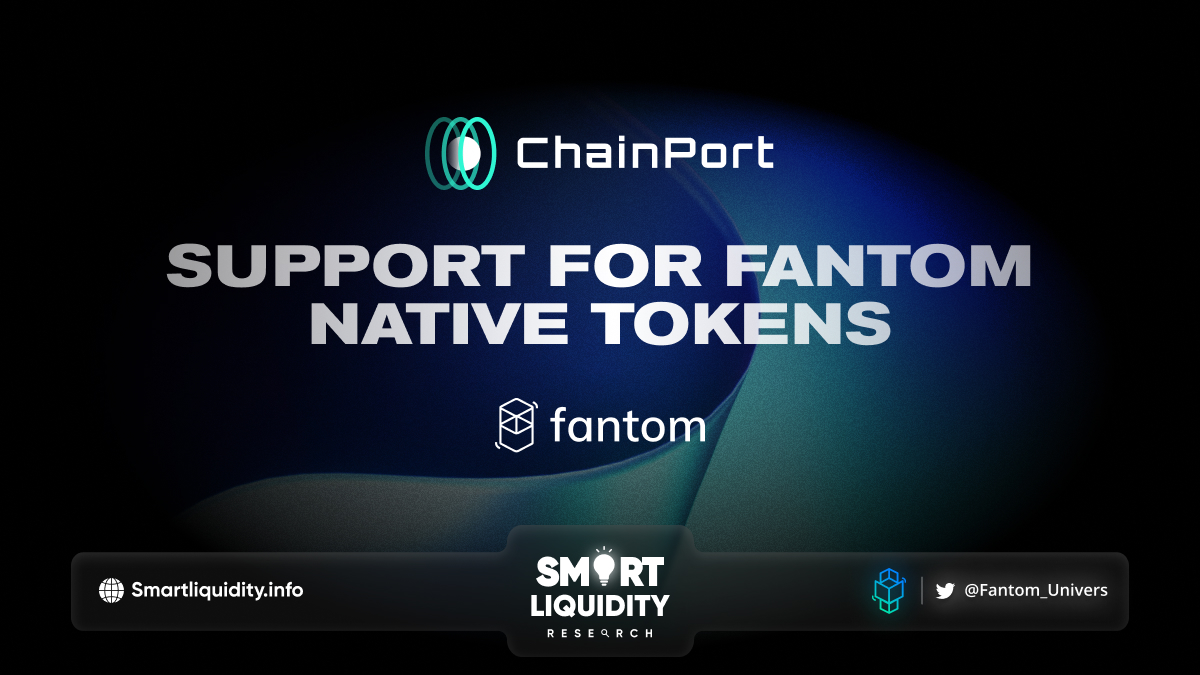 ChainPort to Support Fantom Native Tokens, tokens initially launched on Fantom's ecosystem can now be easily ported cross chain using ChainPort.
By adding native Fantom token support, ChainPort now supports three native tokens. Those are Ethereum, Polygon, and BNB, with more to be supported soon. Additional token support brings ChainPort closer to its mission of security and interoperability. As ChainPort to Support Fantom Native Tokens. According to FTMscan, there are over 1,000,000 transactions on FTM's blockchain per day.
Fantom is a highly scalable EVM-compatible proof-of-stake blockchain with many Dapps and tokens developed on its chain.
Fantom Native Token Support
Porting tokens cross chain can help projects originally developed on Fantom reach a larger audience. Cross chain deployment can assist these projects. Tokens get listed on a more significant number of DEXs. Multiple listings could assist their trading volume, exposure, and adoption.
­
About Fantom
Fantom (FTM) is a highly secure and scalable proof-of-stake blockchain ecosystem. Other key features of Fantom are its speed and low fees. Since the launch of Fantom's mainnet in 2019, it quickly grew in popularity. Currently, it is within the top 100 cryptocurrencies by market cap.
­
About ChainPort  
ChainPort is a next-gen cross chain bridge that provides custodian-level security with full interoperability. They introduces an unprecedented level of security architecture, porting tokens safely across blockchains with just a click.
ChainPort is a permissionless bridge already porting more than 191 tokens between blockchains, with additional projects joining daily. Since its launch in 2021, Chainport has managed 40,000 ports and $610,000,000 in volume. Learn more by visiting ChainPort.io or reading our documentation.
Permissionless Cross-chain ports
Interoperability within clicks in an easy-to-use and secure interface.
MPC with Cold Wallet Security provided by Gnosis Safe and Fireblocks
Security oriented with multiple layers of security for projects using ChainPort
ChainPort for Business provides a private bridge for projects to use
­