KOYÉ New Partnership with Element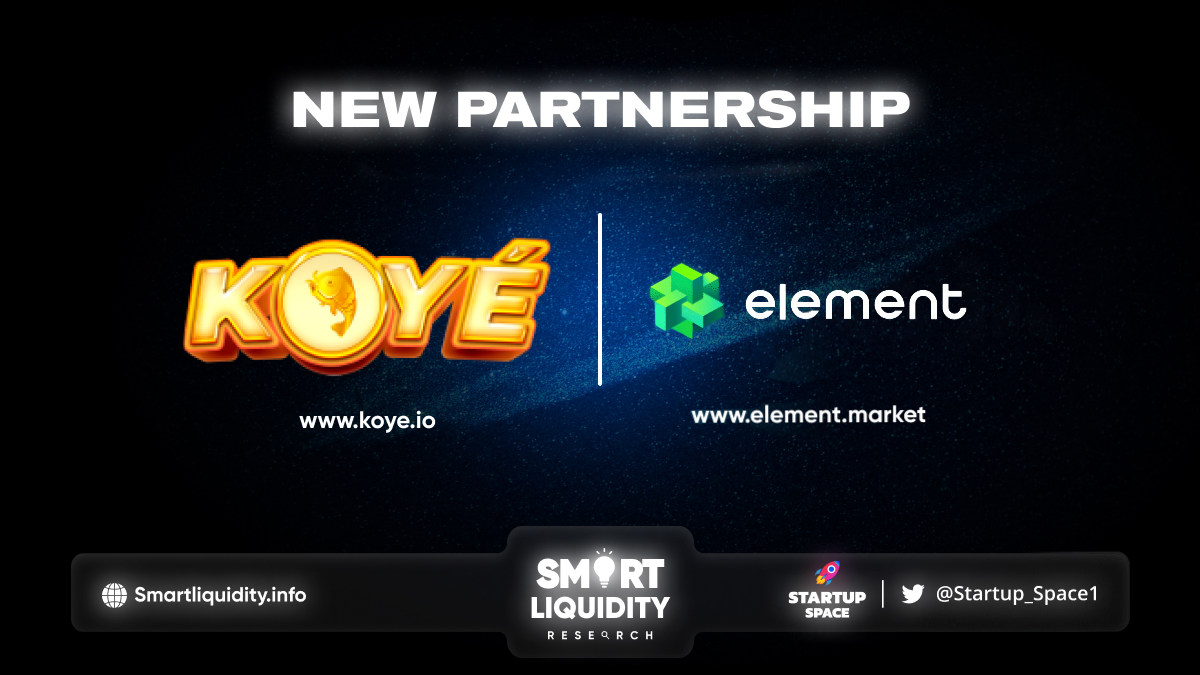 KOYÉ is extremely delighted to announce new partnership with Element, an Ethereum NFT trading marketplace favored by capital.
Overview of Project 
Element, an Ethereum NFT trading marketplace favored by capital, is designed for creators, users and community, in order to help a large number of users enter NFTs market and promote the integration between traditional market and crypto economy.
It has three main features:
Create means mint. Element has designed a 'delayed onchain' mechanism to support creators to mint their own NFTs in one click without paying Gas fee. This means that creators can access the NFT trading market at virtually no cost.
Discover means search. Element provides data-based services such as asset classification, search, ranking, transaction history, etc. In this sense, Element is an NFT pro browser tool that processes data in Ethereum network, allowing users to search including wallet addresses, transaction volumes, and account addresses.
Exchange is the core of Element. In terms of trading models, Element currently supports different trading services such as English Auction and Dutch Auction, and will innovate more ways to play at a later stage, such as the blind box system that the team is developing.
Element's users, volume and transactions have all dramatically improved in the past 30 days: Users +3533.33%; Volume +222579.18%; Transactions +6615.38%. The users and volume broke ATH on the same day 17th Aug. The future performance of this NFT marketplace is worth looking at.
About Element
Element is a decentralized NFT marketplace based on Ethereum, Polygon, and BSC, that helps you create, discover, and exchange.
About KOYÉ
KOYÉ is a P2E (play-to-earn) mobile game that will take you on a journey to a tantalizing underwater world, where you will have the opportunity to capture various fantastic sea creatures – that we call "Koyés".
SOURCE: https://twitter.com/Koyegame/status/1571797858801819649