DYP New Partnership with SWFT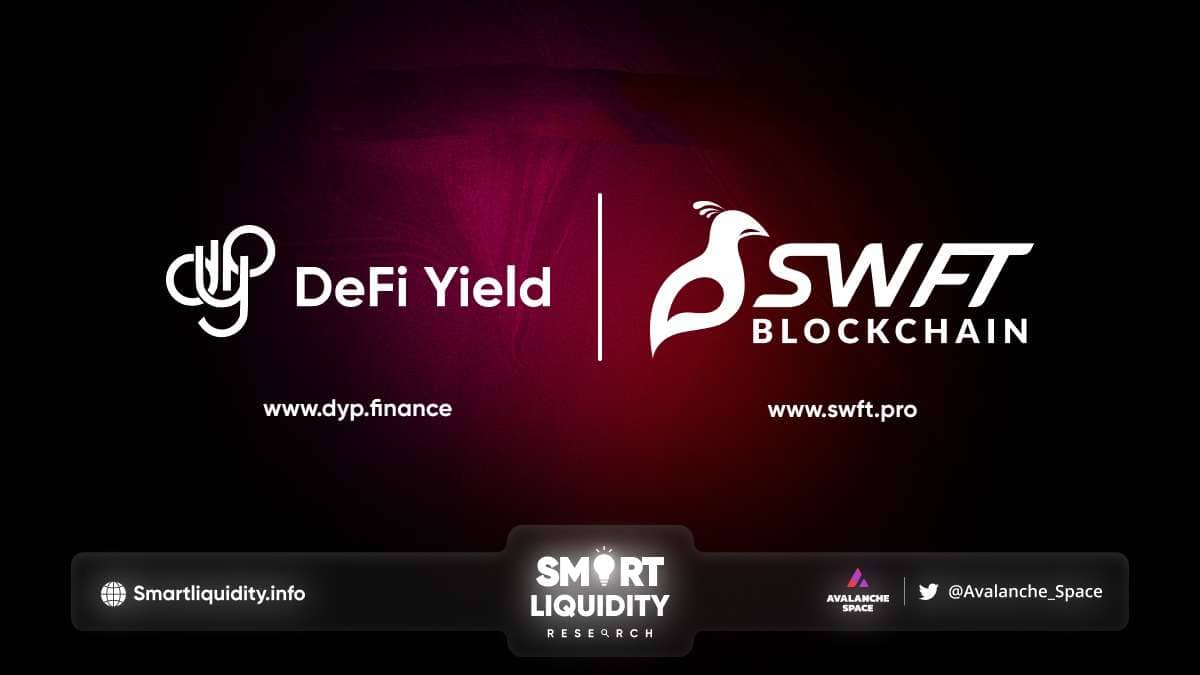 DYP New Partnership with SWFT, DYP is now available on SWFT and will transform the experience of trading cryptocurrency.
SWFT and DYP offer users the chance to swap DYP tokens on different platforms with little effort. DYP New Partnership with SWFT, Moreover, with a direct connection to the wallet, users do not have to log in to trade.
One of the helpful features of the SWFT blockchain is the combination of blockchain, machine learning, and big data. As a result, SWFT can perform direct swaps between more than 300 cryptocurrencies.
DYP has made history in the DeFi space by becoming the first and only protocol that employs an anti-manipulation feature, aiming to limit the market impact on users.Anti-manipulation targets to keep stability, fair access to liquidity, and supply a secure and simplified DeFi platform for users of all sizes.
About DeFi Yield Protocol
The central feature of DYP is the decentralized tool dashboard. It provides advanced features, including Decentralized Score, Unique Community Trust Vote System, DYP Locker, Yield Farm Data, News section, and LaunchPad, allowing users to make informed decisions.
ABOUT SWFT Blockchain
Next-generation cross-chain swap protocol and payment network. To facilitate instant cryptocurrency exchanges, SWFT Blockchain combines blockchain technology with AI and large data sets. The technology behind SWFT Blockchain enables consumers to trade cryptocurrencies at competitive prices, unprecedented speeds, and low costs. DeFi and CeFi currencies, stablecoins, and other monetary systems are all sent over the SWFT Blockchain.
https://dypfinance.medium.com/dyp-and-swft-the-ideal-partnership-for-users-6cd43dcf7b73