TankWarsZone Building on ReefChain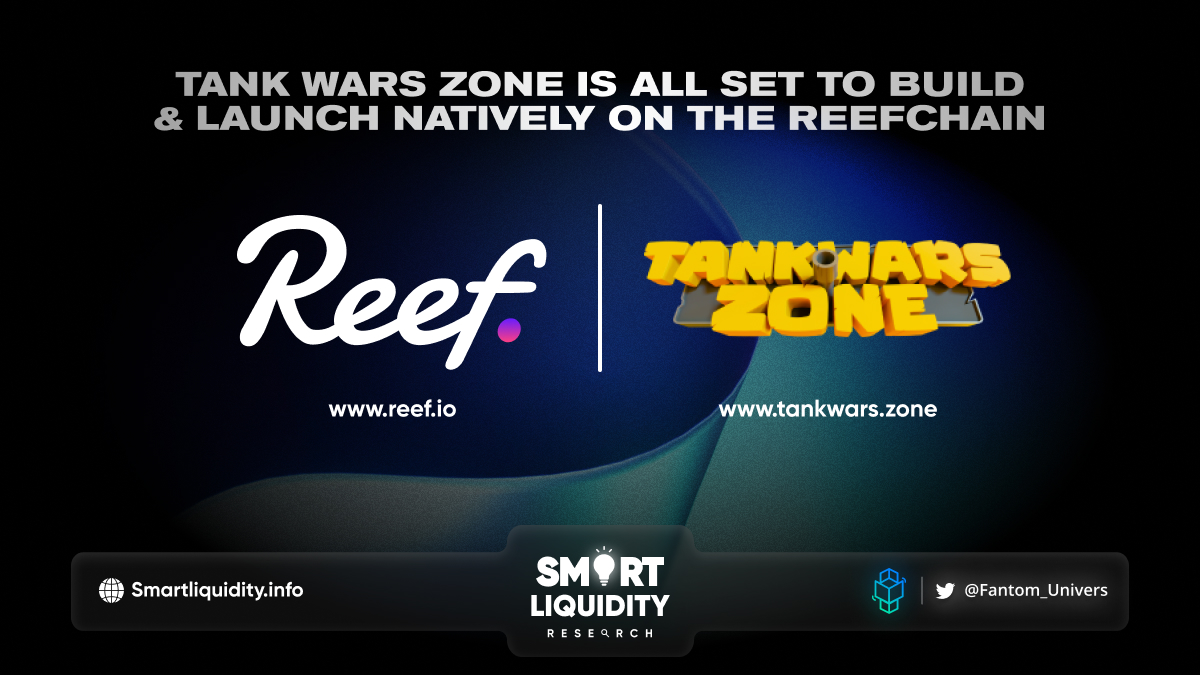 TankWarsZone Building on ReefChain, to enhance the gaming experience of the Tank Wars Zone community with fast transactions, high throughputs, and more.
Tank Wars Zone x Reef
This strategic move between Tank Wars Zone and Reef includes, but is not limited to, the following roadmap developments, as TankWarsZone Building on ReefChain:
Deploy Tank Wars Zone tokens and NFTs on Reef
Deploy Tank Wars Zone PvE, PvP, MOBA, and related future game developments on Reef.
"We are super thrilled to welcome Tank Wars Zone to our ever-expanding ecosystem as it enables us to cater to our community members interested in P2E gaming. Reef believes in cooperating closely with Tank Wars Zone to drive various future operations that will benefit both communities mutually. " — Denko Mancheski, the CEO & Founder of Reef

"The Tank Wars Zone is pleased to join Reef for building & launching our next-gen game natively on its fast, scalable, affordable L1 blockchain. We believe building on Reef can be efficient & seamless and will allow a great gaming experience for our community. We look forward to having a great journey together with Reef." — Tank Wars Zone
­
About Tank Wars Zone
Tank Wars Zone allows a thrilling gaming experience for players with its tank battles. The game incorporates two types of NFT tokens: one for tanks and the other for tank drivers. Players can join the battles by purchasing these NFTs.
The Tank Wars Zone battle becomes more exciting owing to its feature of upgrading the tank NFTs with additional supporting equipment like weapons, armors, tank treads, and more. Tank Wars Zone also allows players to trade these tanks and equipment NFTs on its own marketplace.
­
About Reef
Reef offers high scalability, affordable transactions and utilizes Nominated Proof of Stake, extensible EVM, and on-chain upgradability. Reef is the future blockchain for NFTs, DeFi, and gaming. It can easily accommodate the needs of the future of Web3 development. Reef is an ideal blend of old and new, a trait that makes it eternal and timeless.
Reef is a rapidly expanding Layer 1 blockchain aimed at supercharging the next-gen DeFi, Metaverse, and Gaming DApps. Maintaining the promise of its best-in-class speed, security, scalability, affordability, and transaction throughput, Reef has been supporting various dApps that have chosen to build on the Reef Chain.
­