BreederDAO Joins the Battle with Mech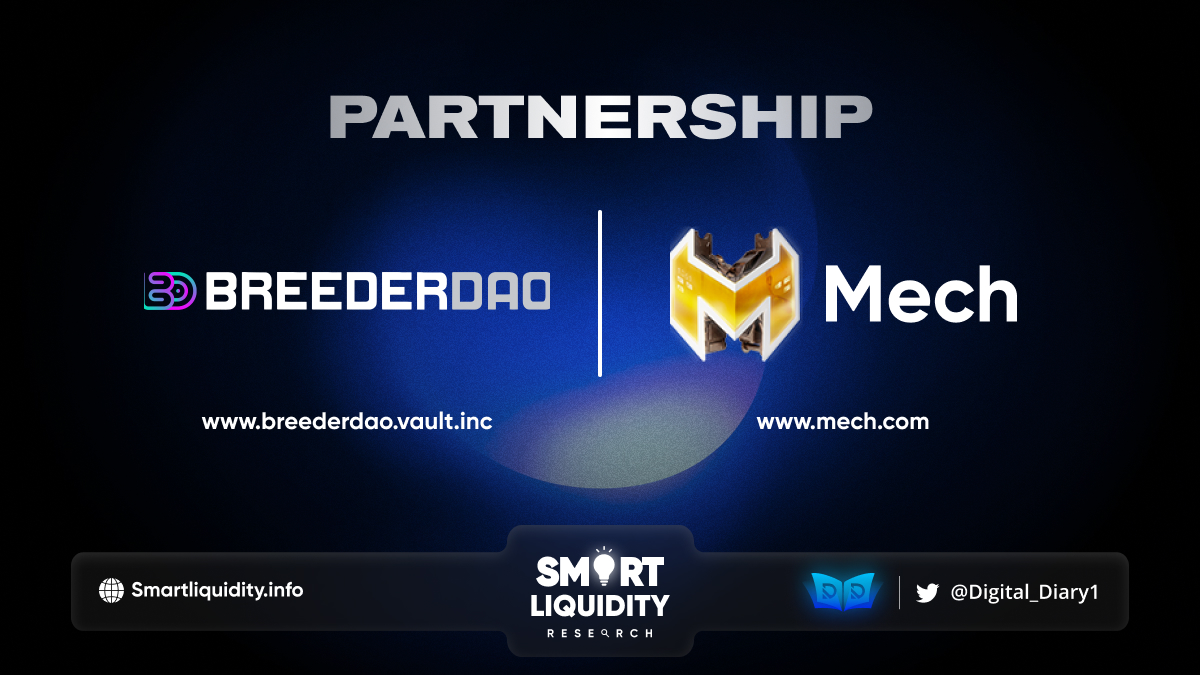 BreederDAO is thrilled to announce its new partnership with Mech, a new community focused metaverse game, where you play and earn tokens through owning, building, and battling NFT mechs.
Straight off the assembly line
Mech is a metaverse game that aims to provide each player with a unique NFT mech. Every mech is built with a different combination of components, leading to a wide variety of different appearances and abilities. With these mechs, players can choose between participating in PvE or PvP gameplay. Mech's PvP modes feature a Team Royale mode, and a Battle Royale mode. Where you can test your very own mech to see how it stacks up against the competition.
Forged in Iron
A key feature of the Mech metaverse is that every aspect of it is an NFT that can be owned. Every object, building, arena, and mining center is owned by the players or by the community. As a result, the in-game economy leaves plenty of room for players to create businesses. Taking advantage of the NFT marketplace and trading items in exchange for valuable Forge tokens.
The Forge token is the main driver behind the in-game economy of mech. These tokens are earned through mining ore and converting them, or by winning battles against other players. There are plenty of uses for the Forge token, from repairing your damaged mech to upgrading it with new parts to enhance its skills and abilities. In the future, players will also be able to spend their tokens to customize their skins, change their mechs aesthetics, or customize their homes.
Purpose Built, Community First
Trey Smith, the founder of Mech, envisioned the creation of a massive-scale, 3D multiplayer NFT game that puts community satisfaction at the forefront of development. This vision culminated in the creation of Mech. Because everything in the mech metaverse can be owned. Every player has the opportunity to impact the game, pushing the boundaries of what is capable in the metaverse.
Renz Chong, CEO of BreederDAO had the following to say of the partnership:
"BreederDAO is extremely happy to participate in a project that shares the belief that a strong focus on the community is the key to a successful game."
Trey Smith, the CEO of Mech.com says the following about the partnership:
"We're huge fans of BreedDAO and what they're doing with the Web3 gaming landscape. From our initial calls, we hit it off, and I'm very excited to work with them closely as we help grow blockchain gaming"
About Mech
Mech is a community-focused metaverse game in which each player owns an NFT mech that is completely individual to its owner. Every unique mech looks different, feels different, and has different abilities.
About BreederDAO
BreederDAO is the NFT asset factory of blockchain games. They provide high-volume asset production, tailored to specification, for some of the largest guilds in the Metaverse. So that they can supercharge their Play-To-Earn economies.
SOURCE: MEDIUM