KALA Network and ZenMe Collaboration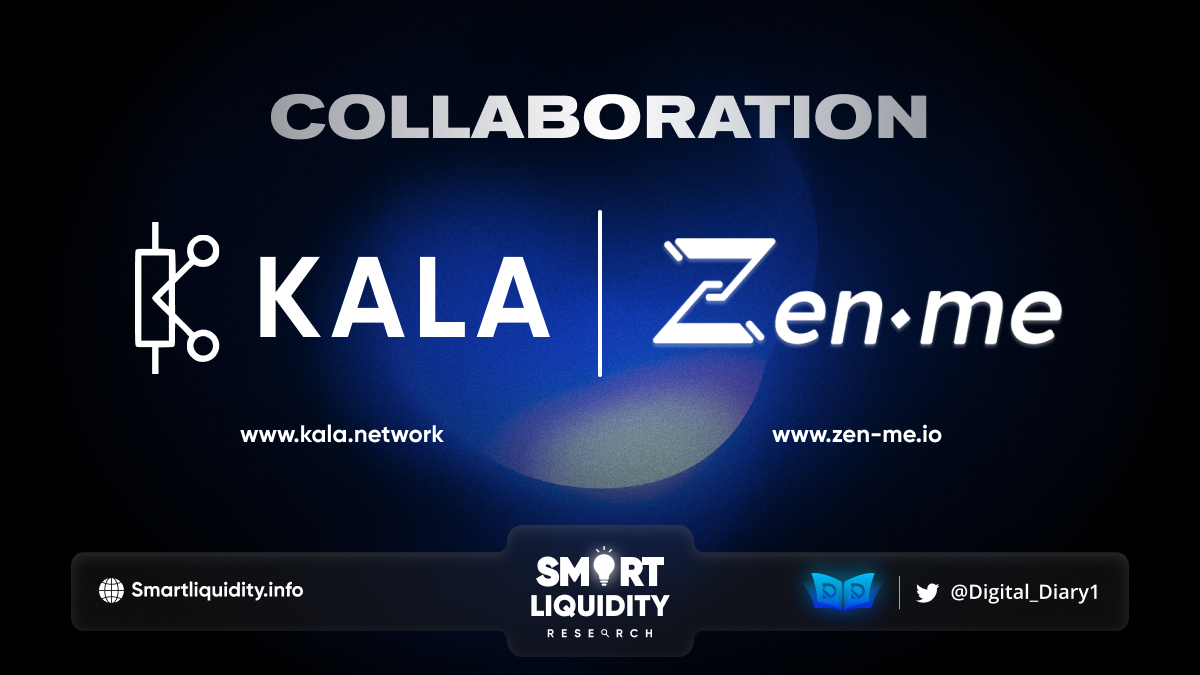 KALA Network is thrilled to announce its collaboration with ZenMe, the first Web3 mental health app that aims to turn users' boring time into meaningful time.
The goal of their collaboration is to drive more users and let them know about the solutions they provide. Furthermore, they plan to engage in cross-marketing and promotion activities as well as organize community events like AMA and airdrop together in the future.
ZenMe and KALA both share the vision that social time is extremely valuable, and they believe their cooperation will be the gateway for mass SocialFi adoption and let people be rewarded for their precious time.
"Helping Hands" is one of their core values throughout ZenMe project. They believe that their platform will bring a « Zen » state of mind to the users. Bearing this in mind, they work with transparent and trustworthy foundations to offer quality Charity campaigns to their Zennies. Besides that, they commit a significant portion of the profit to organize quarterly Community-decided Charity events.
About ZenMe
Using AI and Web3, ZenMe is striving to improve users's mental health by providing a personalized, engaging, and accessible social app.
ZenMe Well-being programs, which are scientifically proven, incorporate Western brain science and Eastern meditation.
ZenMe allows users to "kill" their boring time and turn it into "meaningful time". What « Meaningful time » brings:
Financial Rewards
Self Development
Mental Wellness
Pleasure
Social Contributions
About KALA Network
KALA Network is a Web3 SocialFi Platform that allows users to earn by socializing with their friends, creating content & build community as Investment DAO run by their own minted NFTS. They position KALA as one of the leading SocialFi Web3 heading for sustainable business. And distributing fair earnings to the users via their contribution to the Social Platform. They have their own PENCIL/PEN NFTs Collectibles with a limited supply for their OG supporters to appreciate and reward them.
On KALA Network, users can perform all the social activities that you're probably familiar with. These include login into KALA, liking posts, commenting, inviting friends, .etc.
To earn from these activities, users must own either a PEN or PENCIL, which are the NFTs that you can buy from our NFT Marketplace.
$KLNW is KALA Network's governance token while $KUDO is the SocialFi token.
SOURCE: KALA BLOG