Mad Droids and PolygonStudios Collaboration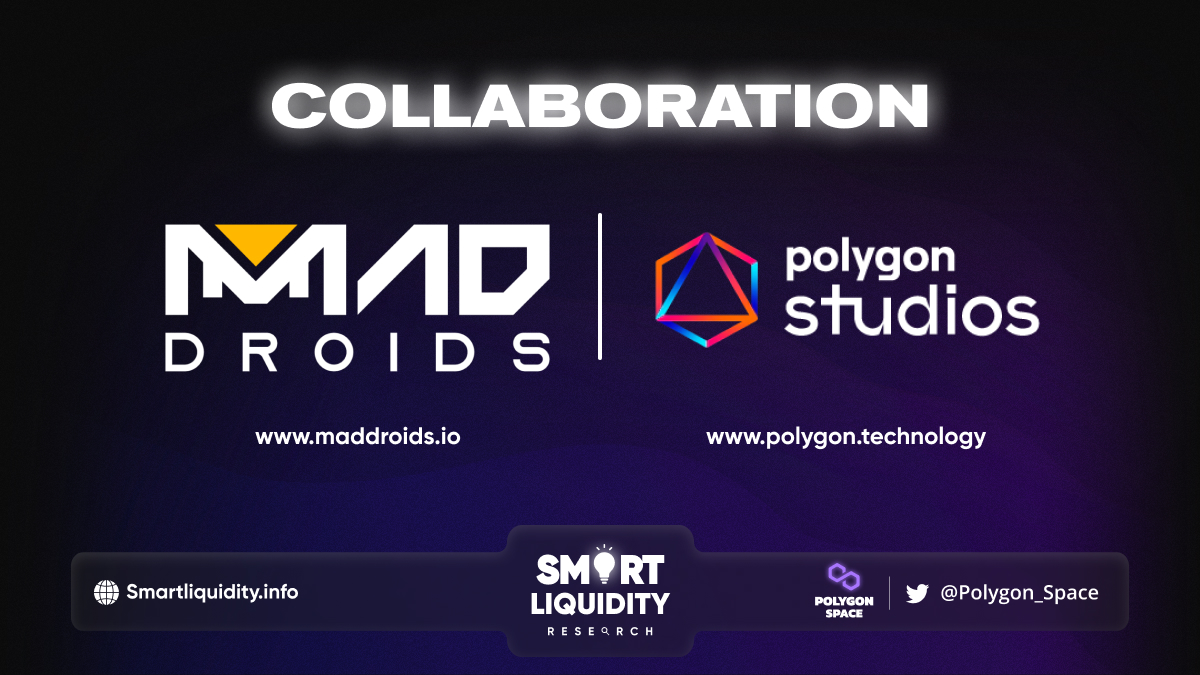 Mad Droids is partnering with PolygonStudios to build its ecosystem on the Polygon chain and maximize success.
This initiative is an important catalyst in the Mad Droids' ecosystem. The Polygon chain provides a number of features that can shift the paradigm in terms of scalability, security, affordability, and speed. The main launch and distribution of $DROID tokens will perform on Polygon.
Furthermore, Mad Droids is expected to host a myriad of players. Which will positively contribute to the relentless growth that Polygon has been experiencing recently.
About MAD DROIDS
With over 15 years of experience in the Web2 gaming and technology industries. They have leveraged their knowledge to launch "Mad Droids" as a revolutionary Web3 gaming experience. Mad Droids is a game that uses Web3, AR, and state-of-the-art geolocation to create a unique and fun experience. It offers a variety of community-building experiences and lots of fun.
In this epic adventure, a group of wild, crazy (Mad) Droids have begun to appear randomly around the world. Players must fight the Droids by catching them and making them part of their team.
About Polygon
Polygon is the leading blockchain development platform, offering scalable, affordable, secure and sustainable blockchains for Web3. Its growing suite of products offers developers easy access to major scaling solutions.
Its scaling solutions have seen widespread adoption with 37,000+ decentralized applications hosted. 1.94B+ total transactions processed, 164M+ unique user addresses, and $5B+ in assets secured. They are carbon neutral with the goal of leading the Web3 ecosystem in becoming carbon negative.
About Polygon Studios
Polygon Studios aims to be the home of the most popular blockchain projects in the world. The Polygon Studios team is dedicated to helping developers create decentralized apps on the Polygon platform. They offer a variety of services to Web2 and Web3 teams, including developer support, partnerships, strategy, go-to-market planning, and technical integrations.
SOURCE:
https://maddroids.medium.com/mad-droids-x-polygon-collaboration-announcement-469adf942a36