Nitro League and Threedfy Partnership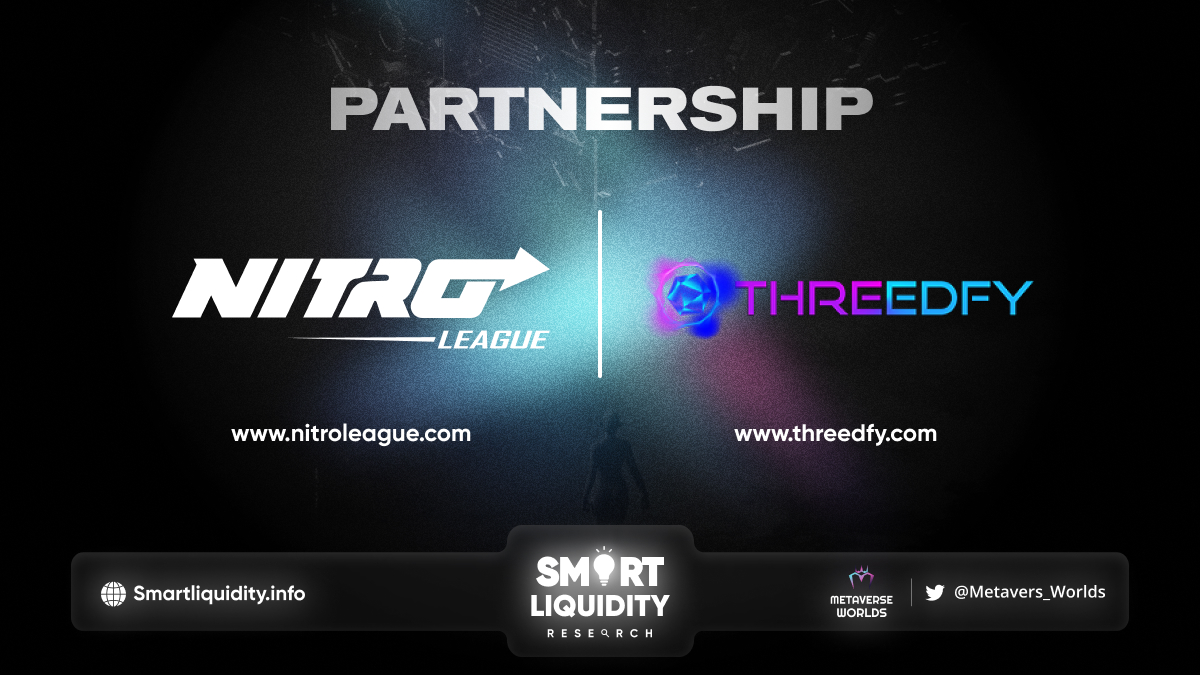 Nitro League has strategically teamed up with Threedfy. is a creativity and productivity platform in terms of Metaverse-as-a-service.
This partnership will help Nitro League greatly improve its NFTs and metaverse features for its Nitro Racers to enjoy.
"Shaping the new omniverse! Threedfy Immersive Omniverse experiences powered by the next-generation photorealistic placeable, wearable and printable "3D, XR, AR, VR" Metaverse and NFT contents." a representative from Threedy says.
About Threedfy
Threedfy Immersive Omniverse is a completely Cloud-Native, No-Code 3D, XR, AR, VR, Metaverse Design, Development and Publishing Platform that can run and play on entire web browsers, mobile, PC, and game consoles. In terms of "Threedfy-as-a-Services."
Threedfy is a "Metaverse-as-a-Service"' and NFT 2.0 platform and real utility NFTs with real-life use cases. Any artists, creators, collectors, or games can instantly create their white-label galleries, marketplaces, and metaverses via a no-code design & development platform.
Artists, communities, game platforms and more who are looking to create NFTs and Metaverses can come to Threedfy. Threedfy white label solutions will shorten the complex development processes, saving money and time. In terms of "Metaverse-as-a-Service", all of your solutions will be of incredible accessibility, availability, speed and "3D/XR/AR/VR" features.
Threedfy offers a huge selection of features and settings with countless possible uses to support innovative and productive people. Additionally, Threedfy is not restricted to exports of a third-party engine. because Threedy is an Arsuite subsidiary and uses the Arsuite Engine Family.
About Nitro League
Play-to-earn racing game Nitro League combines fantastic gameplay, token economies, and the metaverse. Players compete in futuristic automobile races in Nitroverse with cutting-edge graphics, earning tokens by doing so or just having fun with the game's many other features. Nitro League automobiles can be gathered by users, raced online, shown or traded on any NFT marketplace, or displayed across many Metaverses.
SOURCE:
https://medium.com/nitro-league/partnership-announcement-nitro-league-x-threedfy-fb9883aff7e4