Creditcoin and Polygon Integration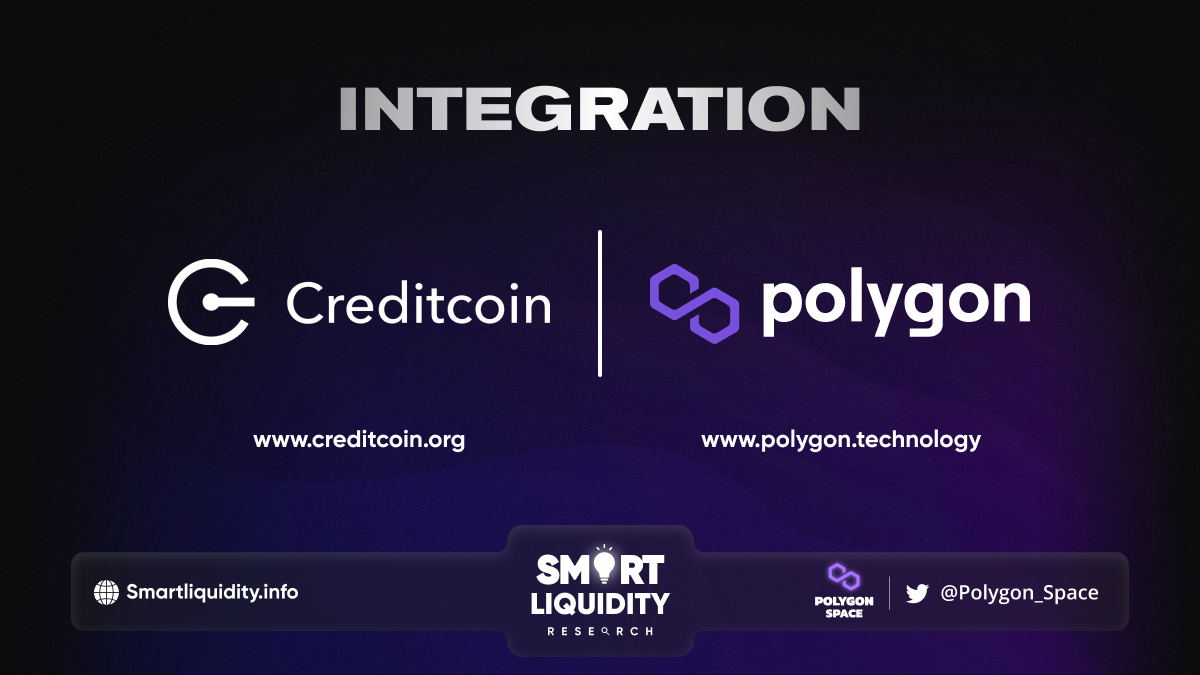 Creditcoin and Gluwa are integrating with Polygon for multi-chain lending and scalability!
Creditcoin announced a range of new integrations with Polygon, one of the world's leading full-stack scaling solutions, for several of its platforms including Creditcoin 2.0, Gateway DAO and the Gluwa Wallet.
By integrating with Polygon, Creditcoin can deliver on its vision for a scalable, multi-chain, lending and bridging ecosystem. In which users have the freedom to operate on whichever platform they choose.
Polygon is the most widely adopted and fast-growing Ethereum scaling solution. With over 1.6B+ transactions processed and over 37,000 decentralized applications hosted on its network. By integrating with Polygon, Creditcoin platform users will be able to access and transact with a wide range of new Web3 opportunities and services using Polygon. This means Creditcoin loans supported on Polygon, new bridging opportunities and Wallet support.
What's happening?
Creditcoin 2.0 — Supporting multi-chain lending is a key interoperability requirement for the future of Web 3 lending. By integrating with Polygon, users will be able to record Creditcoin loans on the Polygon Network. Alongside Bitcoin and Ethereum, helping to reduce fees and improve the interoperability of Creditcoin.
Gateway DAO — The Gateway DAO will support a Polygon Gateway, facilitating token bridging between Ethereum and Polygon. This will allow users and developers to operate on different chains according to their individual needs and preferences, and enable new scaling opportunities within the OpenFi ecosystem.
Gluwa Wallet — Finally, the Gluwa Wallet will also be integrating with Polygon, creating opportunities to support new cryptocurrencies and associated exchange pairings. Support for Polygon-enabled stablecoins will also help reduce transaction fees associated with Gluwa Invest deposits and other transactions within the OpenFi ecosystem.
All three integrations are planned for Q4 2022. Having completed these integrations across their range of different platforms, they will continue to work with Polygon to support new cryptocurrencies and improve their customer's scaling and cross-chain web3 experience.
Creditcoin founder, Tae Oh:
"By integrating Polygon into our products, we'll be able to drive down transactions costs, improve Creditcoin's interoperability features, and crucially, give both users and developers more choice over how they transact, invest and build in OpenFi. We look forward to working with Polygon on our mission to help grow the multi-chain future of Web3."
About Creditcoin
Creditcoin is a foundational L1 blockchain designed to match and record credit transactions. With over 10M+ users, Creditcoin is creating a public ledger of credit history. And paving the way for a new generation of interoperable cross-chain credit markets. By working with technology partners, fintech lenders, and other financial institutions across global emerging markets. Creditcoin is using the principles of Open Finance to secure capital financing, build credit history. And facilitate trust for millions of underserved financial customers and businesses.
About Gluwa
Gluwa is an Open Finance platform, connecting capital from developed markets to emerging market lending opportunities using blockchain technology. Investors can use the Gluwa Invest platform to partake in debt-financing deals with emerging market fintechs, earning up to 15% APY.
SOURCE:
https://medium.com/creditcoin-foundation/creditcoin-x-polygon-integration-a76d15e242c9