Resonate Announces Support for Aura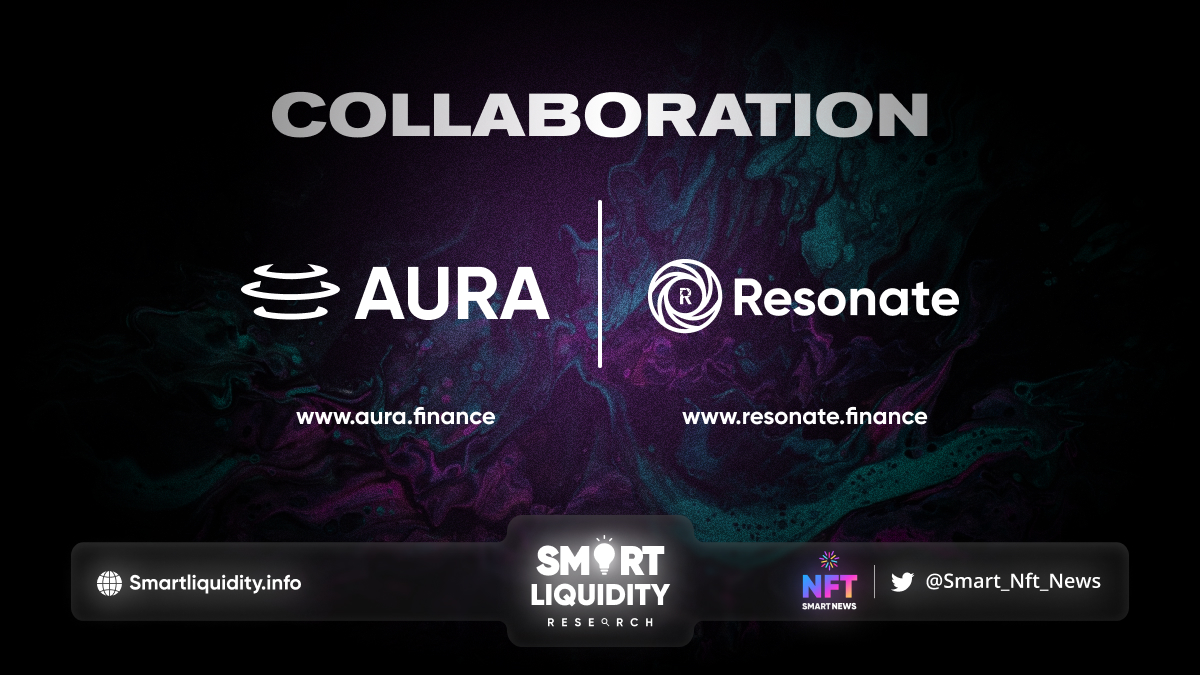 Resonate Announces Support for Aura to bring Yield Futures & FNFTs to Balancer.
Aura Finance is a protocol built on top of the Balancer system to provide maximum incentives to Balancer liquidity providers and BAL stakers (into veBAL) through social aggregation of BAL deposits and Aura's native token.
Resonate will be using Aura as a provider for the yield farms whose positions may be split through Resonate system into their constituent principal and interest components. Our in-house solution for pricing Balancer Pool Tokens (BPTs), with arbitrary weights, will have a direct application here. Through work together, Resonate gains a trusted yield-farm provider on mainnet Ethereum, opening up additional avenues for capital deployments and increased revenue to Resonate, while also offering those already in the Balancer ecosystem a readily accessible platform upon which to work with Resonate. In tandem, Aura gains sticky TVL and guaranteed returns for their systems.
Why Resonate?
Resonate brings together parties with different time frame preferences (long term or short term) and facilitates a mutually beneficial exchange. These are known as Issuers and Purchasers. Issuers are parties that want to sell their future interest rights for an up-front payment. Purchasers are parties that want to buy the interest rights of someone else's locked principal for an up-front payment.
Resonate has been aggressively audited and scrutinized, subjected to BlockSec and Zellic audits, bug-bounties, next-gen fuzzing, and continuous-integration post-launch. Your FNFT is the vault and key to your locked positions. Keep custody and control of your financial future, while earning yield.
About Resonate
Resonate is a Yield Futures Protocol developed by Revest Finance and built on top of Revest's Financial NFT (FNFT) technology. Using Resonate, we're able to separate the principal and interest components of a position by issuing two FNFTs; one containing the principal and the other containing the rights to future interest on that principal. Resonate facilitates the commerce of the rights to future interest by matching issuers (who want to sell their interest rights for a one-time upfront payment), and purchasers (who want to buy the rights to future interest for a one-time upfront payment).
About Revest Finance
The Revest Protocol offers a revolutionary new use of NFTs as financial tools through the Financial Non-Fungible Token (FNFT). Individual and enterprise-level users can deposit any ERC-20 or ERC-721 into Revest's interactive FNFTs and set custom unlocking conditions (time, value, or contract-based). Revest allows the tokenization of all non-fungible financial positions with non-fungible tokens. This simple turn-key solution offers elegant applications ranging from token vesting to cutting-edge implications for derivative and borrowing/lending platforms. Revest's flagship product, Resonate, is underpinned, fundamentally, by this innovative technology.