MOVENS Strategic Partnership with Creo Engine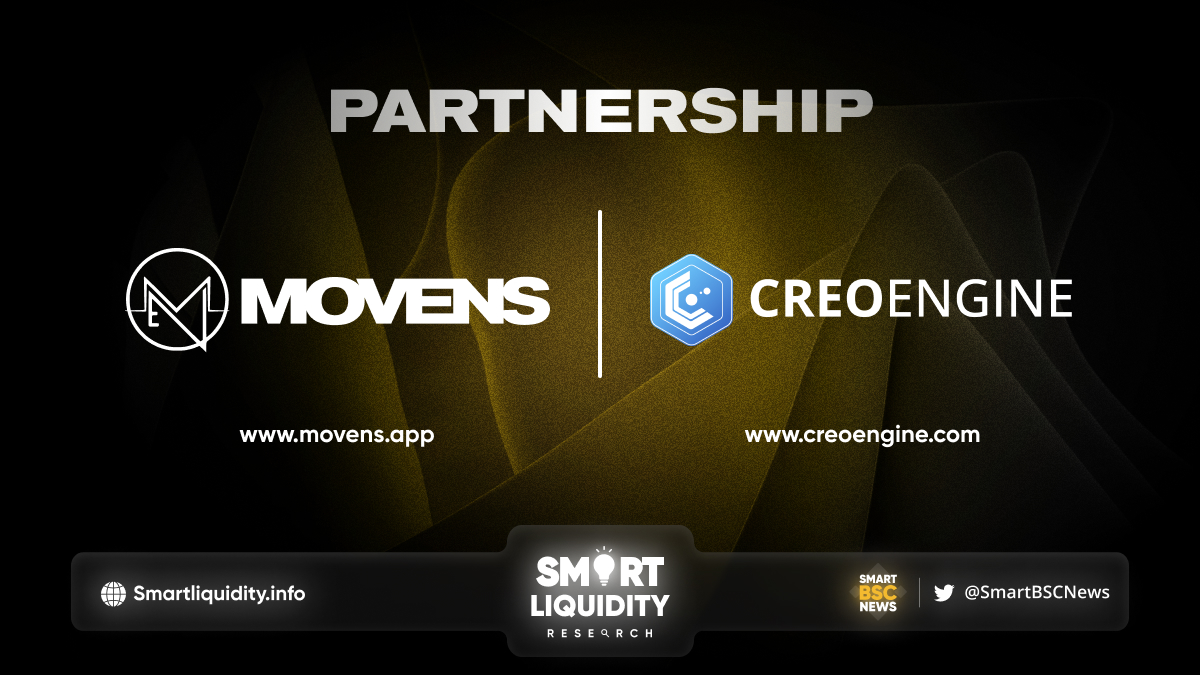 MOVENS Strategic Partnership with Creo Engine, a gaming platform for game developers worldwide to establish their games.
What does MOVENS Unique Features? As MOVENS announced its Strategic Partnership with Creo Engine
Game-Fi Elements –

Monsters will spawn once every 12 hours with different amounts of HP. The system will automatically convert the steps you collect and calculate them as damage. Players will be given one ticket daily to participate in the Boss Battle.

In specific Locations, the Crown will Spawn. Additionally, the Crown has different tiers and has an extra cooldown time when unlocked based on that tier.

Their

in-app wallet will have built-in swap, stake and export functions to other wallets and NFT marketplaces. Putting crypto assets in the hands of millions, they will support their community with web3 education and increase crypto adoption. Earn and then learn…

Social-Fi – Players can create or join clans. By joining a clan, players can interact and complete quests together.

Clan Quests

Team Quest

Sending Energy to Members

Communications

MOVENS will feature local and worldwide leaderboards, allowing users to push themselves to their limits and pit themselves against others if they choose. Given the scope and visibility of the MOVENS platform, the leaderboard will also serve as a spotlight for top performers — unlocking a huge amount of exposure and potential sponsorship opportunities.

Deflationary tokenomics – In order to balance long-term sustainability with fair rewards, MOVENS will use a variety of burn and lock mechanisms and gradually expand utility for the MVNS (and associated VNS) token.
­
About Creo Engine
Creo Engine is a gaming platform for game developers worldwide to establish their games. Creo Engine also serves as a game developer aiming to provide the best gaming experience for its player through the in-house studio "Nomina Games".
­
About MOVENS
They are the first Web3 Fitness Mobile App that combines Game-Fi and Social-Fi features. MOVENS is MOVE BATTLE AND EARN. MOVENS app integrates the #MoveToEarn mechanism through activities like Walking, Jogging & Running to reward users.
­