Cobak ln-App Wallet Update : L2 Polygon Network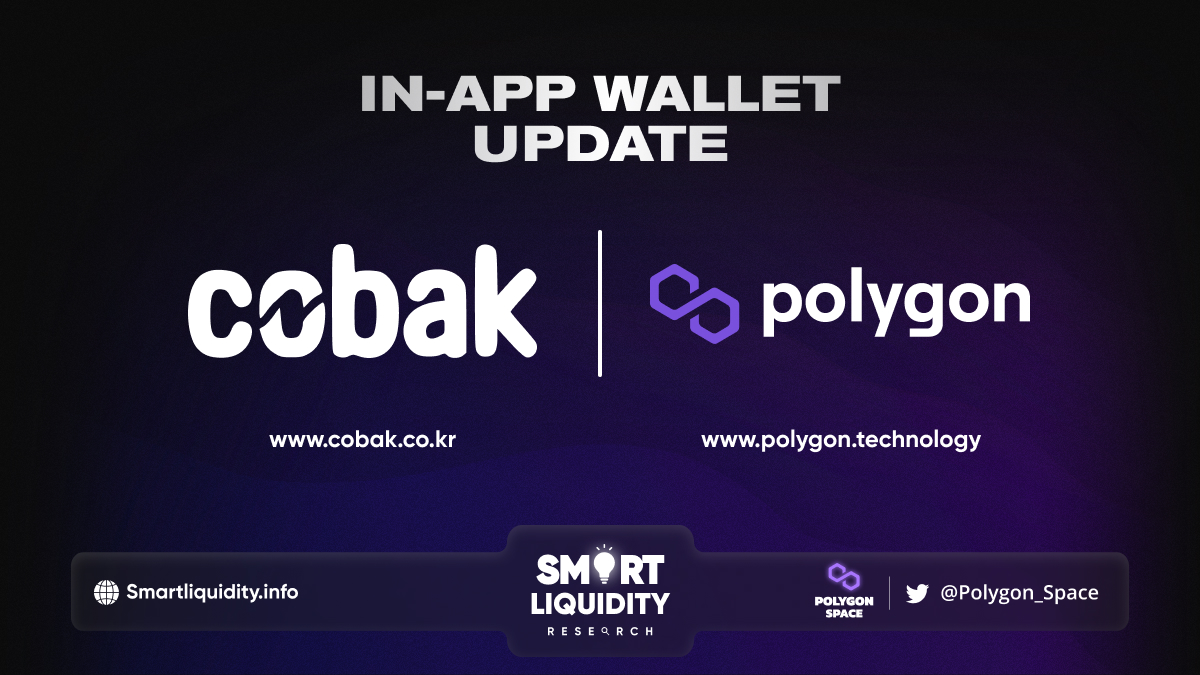 Cobak team has updated its In-App wallet service, supporting ERC20 and MATIC version of tokens on Polygon network.
Polygon network is a type of Layer 2 solution that pursues additional benefits of Ethereum networks. Through the adoption of the polygon network, Cobak will facilitate the utility of Cobak tokens in the community, expanding its service globally as well.
Through implementation of Polygon network into Cobak In-App wallet, the benefits that the users will receive are as following:
1. You can verify the amount of polygon based CBK tokens on Cobak In-App wallet. Through the Cobak application, Android or iOS > My page > Add tokens" (to check the ERC20 or Polygon version of the tokens)
Currently, CBK and MATIC tokens are able to view, Custom Token Service will add later.
2. Transfer of Polygon-CBK tokens is available through Cobak's In-APP wallet now.
Users can transfer CBK tokens within the Cobak App, between the profile followers. The two users must follow each other and their wallets have to be linked to the wallets in the Cobak In-App wallet.
3. Token bounty on Cobak will be available for withdrawal through the app. The withdrawal of bounty tokens will be available starting this week.
About Cobak
Cobak is a blockchain and crypto community platform that has served local users since 2018. Cobak was purchased by MovieBloc in 2020 and has been under its roof since. Currently listed on UPbit, Bitthumb, Gate.io and Coinone.
Cobak is the only crypto service provider in Korea that is generating substantial crypto transactions excluding cryptocurrency exchanges. Cobak's issuance of tokens will further strengthen its user reward system, induce larger amounts of transactions within the platform and serve as a stepping stone for future global expansion.
SOURCE:
https://cobak.medium.com/cobak-ln-app-wallet-update-l2-polygon-network-b257cddc3fbb