Forgotten Chain Integrates Chainlink Services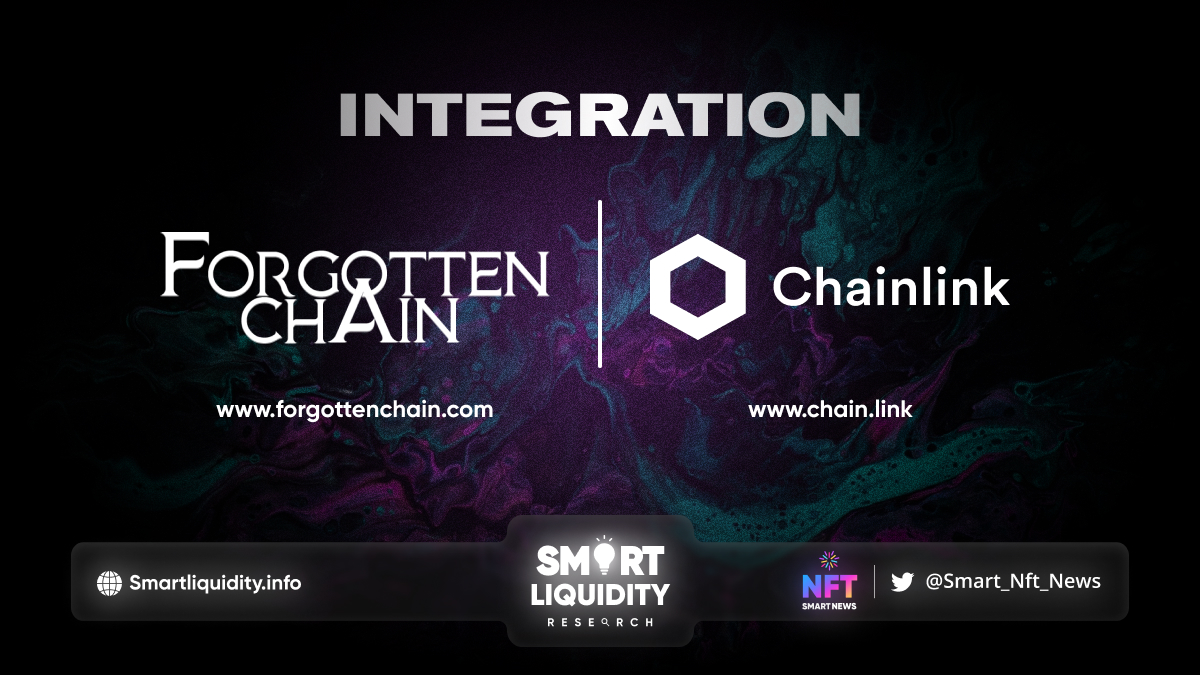 Forgotten Chain Integrates Chainlink Services, Price Feeds and VRF on BNB Chain Mainnet To Help Power Its MMORPG Game.
By integrating the industry-leading oracle network, we now can access a high quality BNB/USD price feed on-chain to power NFT trades and off-chain to display accurate prices in our marketplace. Ultimately this creates a more exciting and transparent user experience, as users can verify that a tamper-proof and provably fair RNG was used to generate their NFTs, helping provide stronger assurances that everyone has equal access to the rarest NFTs.
ForgottenChain is a massively multiplayer online role-playing game (MMORPG) set in a mysterious medieval fantasy universe. The project offers players an immersive in-game environment with four playable character classes and countless spells, abilities, and environments.
The world of ForgottenChain is divided into three kingdoms: Taria, Drakary, and Xaetha, all of which are constantly at odds with one another as they compete for territory and resources. This game is jam-packed with action! Players can complete tasks, defend their kingdom, start an enterprise, meet new people, and compete with other players for supremacy.
ForgottenChain aims to become a popular blockchain-based MMORPG and has already sold over 21,000 NFTs and built a community of over 30,000 users. We recently launched FTC, which is a BEP-20 token native to BNB Chain. Within in-game auction houses and in our marketplace, players can use FTC tokens to buy and trade NFTs. The token can also be used to purchase in-game items and NFTs, repair damaged items, purchase mounts and pets, and more.
About Chainlink
Chainlink is the industry standard for building, accessing, and selling oracle services needed to power hybrid smart contracts on any blockchain. Chainlink oracle networks provide smart contracts with a way to reliably connect to any external API and leverage secure off-chain computations for enabling feature-rich applications. Chainlink currently secures tens of billions of dollars across DeFi, insurance, gaming, and other major industries, and offers global enterprises and leading data providers a universal gateway to all blockchains.
About ForgottenChain
Forgotten Chain is an ongoing project of Forgotten Studio Ltd, an up and coming software company headquartered in the British Virgin Islands. Mainly focusing on the GameFi market, Forgotten Studio aims to fill a gap in the AAA segment of the GameFi market by integrating the quality of AAA titles with Web3 Technologies, with plants to extend into other market sectors of the Software Industry and Commercial Sector.