Nemogem and Krypto Fighters Partnership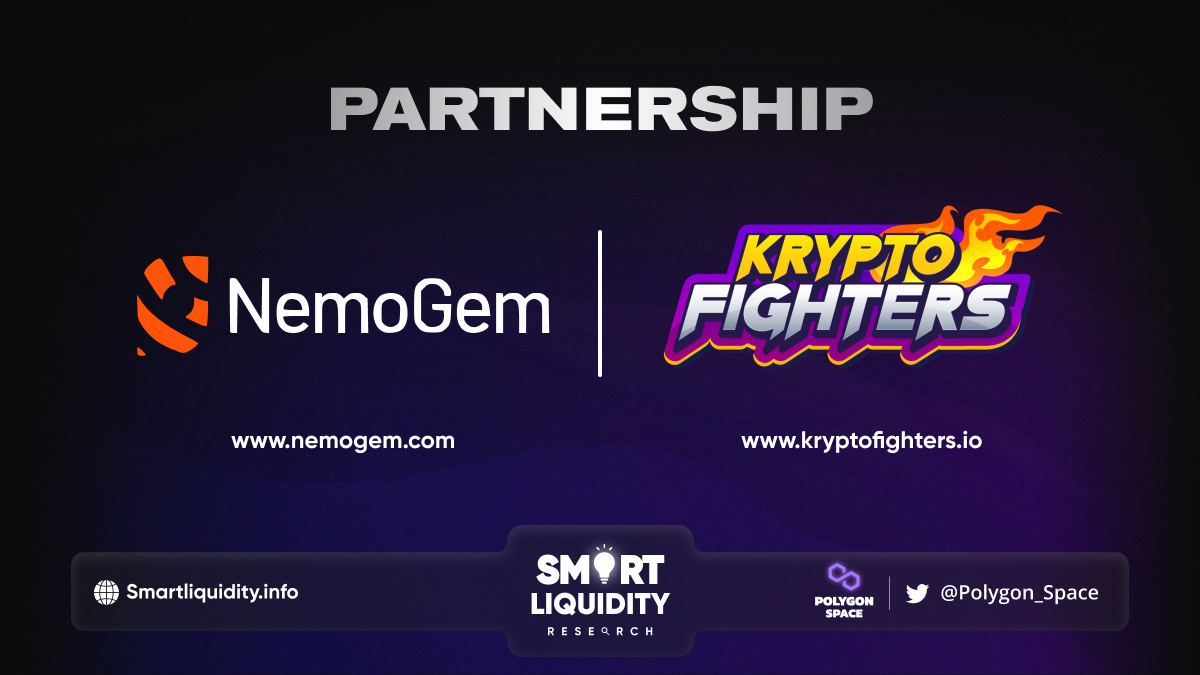 Nemogem announced the partnership with Krypto Fighters, a brand-new 2D pixel NFT game with strategic-turn-based gameplay.
The partnership between Nemogem and Krypto Fighters will contribute to the cross-promotion and the rapid expansion of the NFT gaming industry.
As an NFT Marketplace, Nemogem offers buyers a trustless refund policy based on smart contracts. If a user discovers that the purchased NFT does not meet their needs during the trial period, they can easily and quickly return them and request a refund. Krypto Fighters, meantime, is a brand that is relatively new, incredibly intriguing, and has enormous growth potential in the GameFi industry.
Krypto Fighters not only collaborates in promotion but also lists their NFTs on Nemogem's market. And giving gamers a chance to quickly access the GameFi market in general and Krypto Fighters in particular.
About Krypto Fighters
Krypto Fighters is an NFT-based game where players can collect, trade, recruit, rent, train, and lead a team of fighters in an innovative, strategic turn-based gameplay inspired by Darkest Dungeon. The game will launch on the Polygon network.
In Krypto Fighters, players can train their Fighters by leading their team in the game's "Adventure Mode". When Fighters reach Level 10, they gain the ability to coach a new Junior Fighter, which in turn creates the next generation of unique NFT Fighters. The NFT Fighters are not only designed as gameplay mechanics for enjoyment but they have a range of features that allowed them to be utilized for many purposes. This implies that there is a great deal of potential for increasing the worth of NFTs that deliver value to the owners.
About Nemogem
Nemogem is an NFT marketplace that adds trustless refunds to smart contracts allowing buyers to return the NFTs purchased at a cost within a given refund period.
NemoGem offers buyers full ownership of purchased NFT, so players have the chance to try new play-to-earn games and NFT collections listed on it more comfortably. They don't have to spend time researching carefully about the ROI or functions of those NFTs anymore. Buyers can easily purchase those NFTs, try them, then keep them or return them. As they make buying decisions on NemoGem more actively, the projects listed there would acquire new users more efficiently.
SOURCE:
https://medium.com/nemogem/partnership-announcement-nemogem-and-krypto-fighters-f5a6efb3a6fc