Sardis Layer 1 Blockchain | Navigation Guide
"Smart Liquidity Research" is delighted to present Sardis, a layer 1 blockchain ecosystem that is launching the world's first Crypto-based FOREX for fiat currencies and derivatives trading platform.
The app takes only three seconds for a transaction to be finalized, with crypto security and flexibility. Users can convert their crypto assets to real-world currency at any time.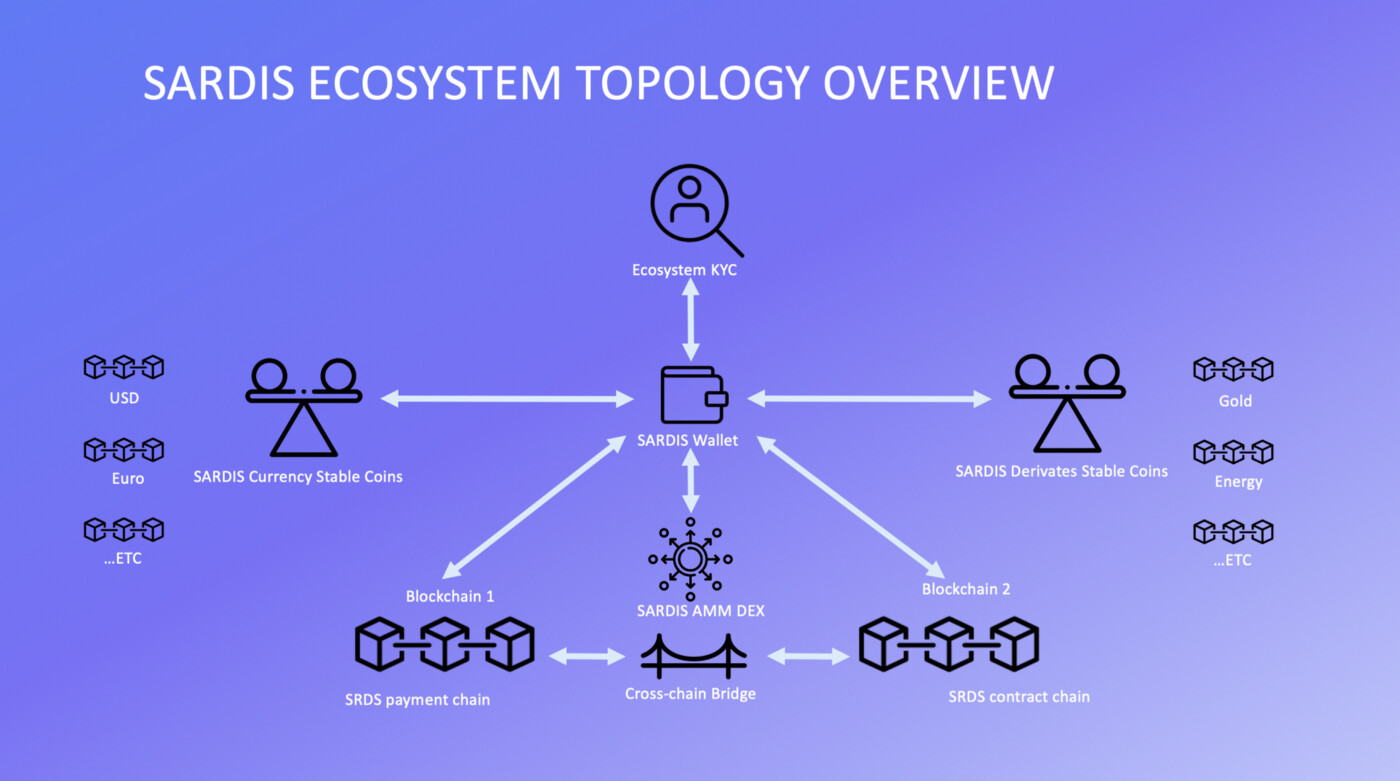 The Sardis ecosystem includes the development of social payments app, FOREX, and a derivatives market with global almost instant money transfers for all major FIAT currencies. With these aspects, Sardis is a first in the industry in terms of layer 1/web 3 projects.
Sardis Network (Sardis) is an energy-saving and incredibly efficient multi-chain crypto ecosystem that aims of expanding the crypto landscape in new ways. The network scales horizontally with every function and asset running on its own blockchain, compatible with smart contracts and high-performance transactions.
Sardis aims to solve daily-life payments and international fund transfers through a social payment application.
USAGE of $SRDS
Expenses: SRDS will be used to pay for the expenses on both the Stablecoin Exchange and Social Payment App.
Nodes: Staked Sardis Coins serve as an economic incentive to act in Sardis Network's interests.
Reward: Active validators on the network will be rewarded with Sardis Coin.
NFTs, dApps and Smart Contracts: Fees on smart contract, expenses for dApps and NFTs are paid by Sardis Coin.
LAUNCH DETAILS
·      Chain Network: Sardis Mainnet Network
·      Token Symbol: $SRDS
·      Total Max. Supply: 314,159,265 $SRDS
·      Initial Circulating Supply: 2.40%
·      Initial Circulating Supply: 7,539,822 $SRDS 
·      Private Sale-1 Vesting & Price: $0.10 – 10%TGE + 6 months cliff + 9 months aggregate
·      Private Sale-2 Vesting & Price: $0.11 – 15% TGE + 6 months cliff + 8 months aggregate
·      Public 1 Vesting & Price: $0.13 – 25% TGE + 3 months cliff + 5 months aggregate
·      Public 2 Vesting & Price: $0.159 – 50% TGE + no cliff + 2 months aggregate
·      Listing Price: $0.159
·      Listing Time: TBA
HOW DOES IT WORK?
Sardis is a horizontally scaled blockchain-based fintech ecosystem. A two-scale hPOS chain links it with smart contract features. The whole process takes no more than three seconds.
🔹Account Creation
First, the User will download the Sardis Social Payment Application from the App Store or Google Play and sign up for an account. Then, verify the identity by submitting the required documents to the Sardis payment network through the app.
🔹Link Bank Account
The users then will have to link their bank account as well as banking cards (optional) to the Sardis account within the app itself. After that, one will be able to add friends and family members to the owned account. Users will now be able to send or receive Sardis USD Stablecoin to or from anyone in a matter of seconds with the swipe of a finger.
🔹Capital Deposit
Sardis will offer multiple options to deposit money on Sardis Social Payment App. Users will be able to use the linked bank account, direct deposit of paychecks, funds from friends and family members, and even the ATM to add money to the account.
🔹Application Usage
The application will allow paying to a business from a phone, sending gift cards to contacts, sending money to Contacts, cash out with Sardis Debit Card, and sending money directly to a bank account.
🔹Fiat to Crypto Exchange
There is no fee for converting FIAT currency to cryptocurrency. The bank, for which Sardis works, will issue a similar amount of cryptocurrency and vice versa for every transaction. So, when a user deposits 100 USD into the account, Sardis Social Payment App instantly converts it to 100 Sardis USD Stablecoin.
🔹Instant Transactions
Users will only require either a phone number or email address of the other user to transfer any amount in the form of Sardis coins. Upon proper verification and confirmation of the transaction, Sardis USD Stablecoins will be deposited into another user's account immediately. The whole process takes no more than three seconds.
🔹Forex
Dedicated Sardis stablecoin blockchains will be created for each major FIAT currency. This means that USD Sardis stablecoin will have its own blockchain as well as EUR, GBP, RUB, AED, TRY, and so on. When a certain stablecoin is minted, Sardis will open an escrow account with a cooperating bank in the country of origin where the FIAT currency is located to maintain a 1:1 ratio between the stablecoin and the FIAT at which it is pegged. Sardis Stablecoin Exchange provides real-time P2P FX service based on blockchain. This will provide unlimited horizontal scaling supporting potentially millions of transactions every second. Each wallet account in these stablecoin blockchains will have its own private ledger blockchain. Thus, a transaction between two parties will almost instantly write the corresponding plus to the receiving account, while the sending account will be a minus.
KEY FACTS ABOUT THE PLATFORM
🔸Supports Multiple Currencies (US Dollars, Euros, Yen, etc.)
In addition, the Forex trading platform will allow users to keep their money in the currency of their choice, to make gains, or stop losses by switching between different currencies.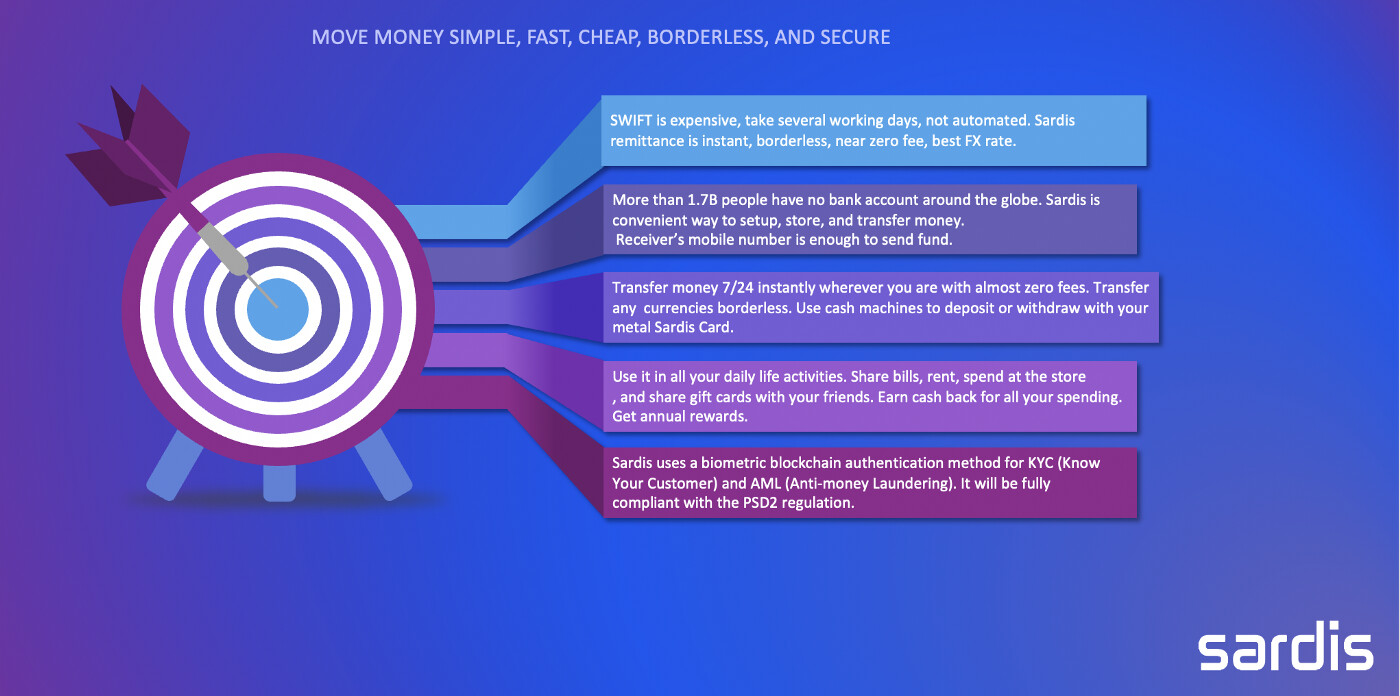 🔸Trading Without Account Number
Users will easily transfer funds without the recipient's account number. Transfer to a mobile phone number or an e-mail address will be finalized in seconds using the Sardis mobile phone application. In addition, the platform will allow users to switch between multiple wallets and exchange cryptocurrencies among themselves. Currently, anyone can join Sardis's beta testing and subsequent phases for free.

🔸Technical Specifications
KYC regulations are a crucial component of the Sardis Network to ensure the network's security and assets. The platform supports the flexibility of the Ethereum Virtual Machine and smart contracts, allowing developers to reduce development and migration costs. Also, Sardis uses a Meta-transaction function for gas fee discounts. It reduces the cost of developers and users on the chain. Apart from that, the app also performs cross-chain asset transfers to optimize the users' experience.
🔸Native Token SRDS
SRDS will be used to pay expenses on both the Forex platform and the Social Payment App. SRDS holders allocate their money to validators running nodes for network functionality. SRDS will be used not only for dApps, NFTs, and smart contract fees but also as rewards for validators and delegators who stake their coins.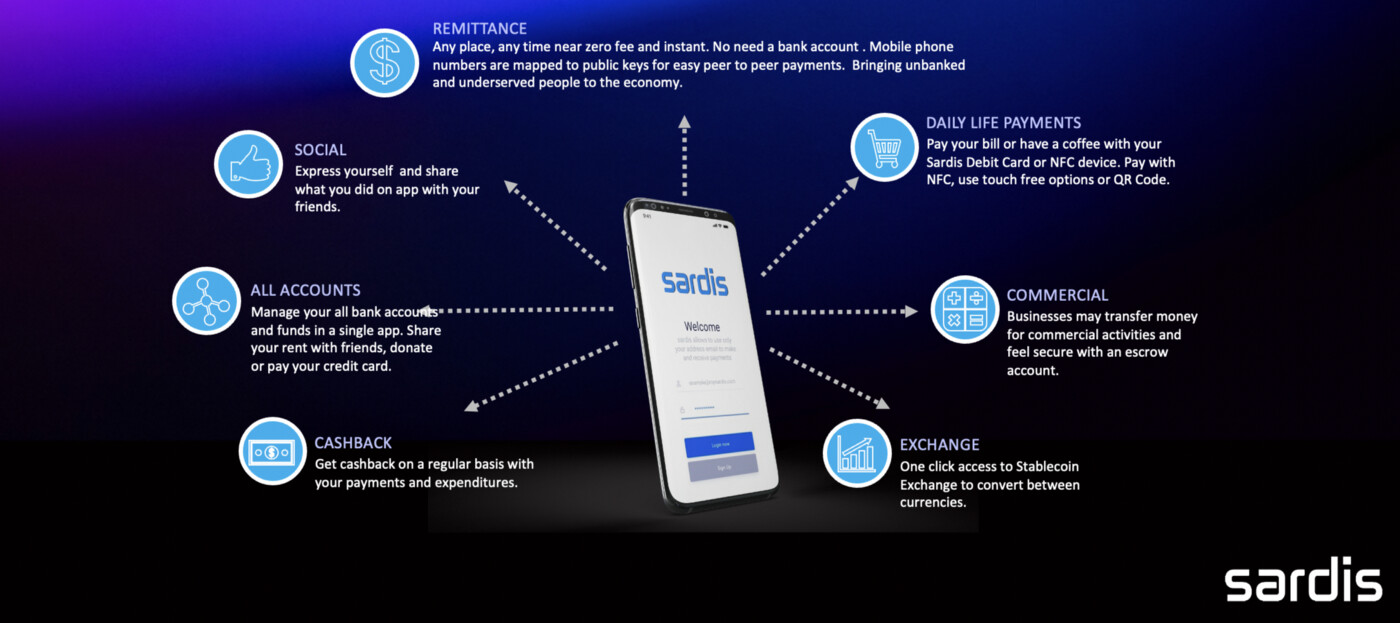 With massive interest from venture capital firms, Sardis successfully completed the Pre-Sale phase of fundraising in less than 24 hours and started offering only a limited amount of SRDS coins through Private and Public sales.
ROADMAP – VERSION 1.1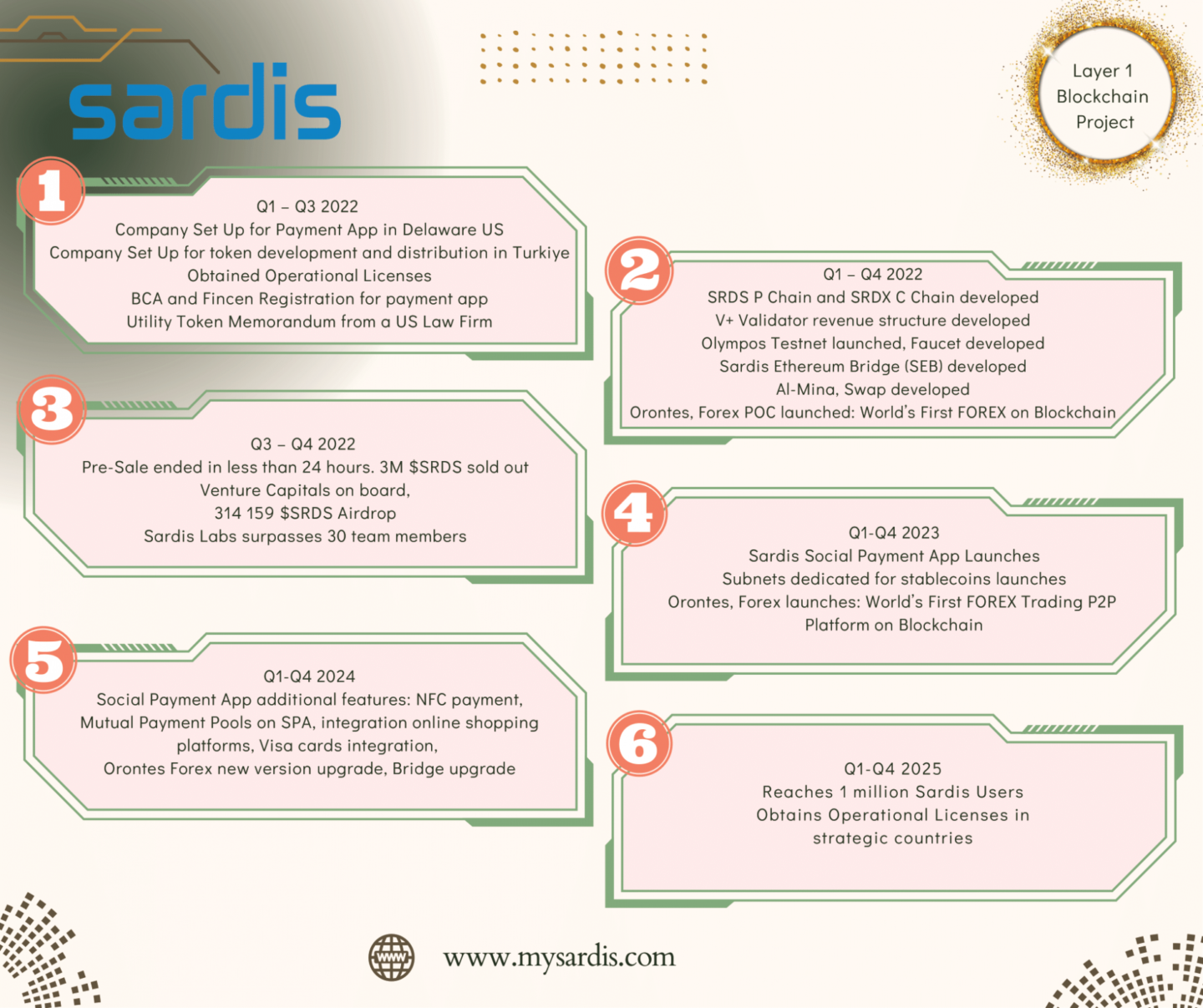 SARDIS SOCIALS
Website | Twitter | Whitepaper | Telegram | Pitchdeck | Tokenomics Documents |
Blockchain explorer for all networks 
FRIENDLY REMINDER:
We deliver these news articles based on our own thorough research. We want to preserve some important information regarding the project that is presented in our column. We value our readers' opinion and appreciate your valued respect to us. The article above is not financial advice and as we always say "Invest at your own risk and only invest what you can afford to lose".