Ripple Unveiled the Second Wave of Creators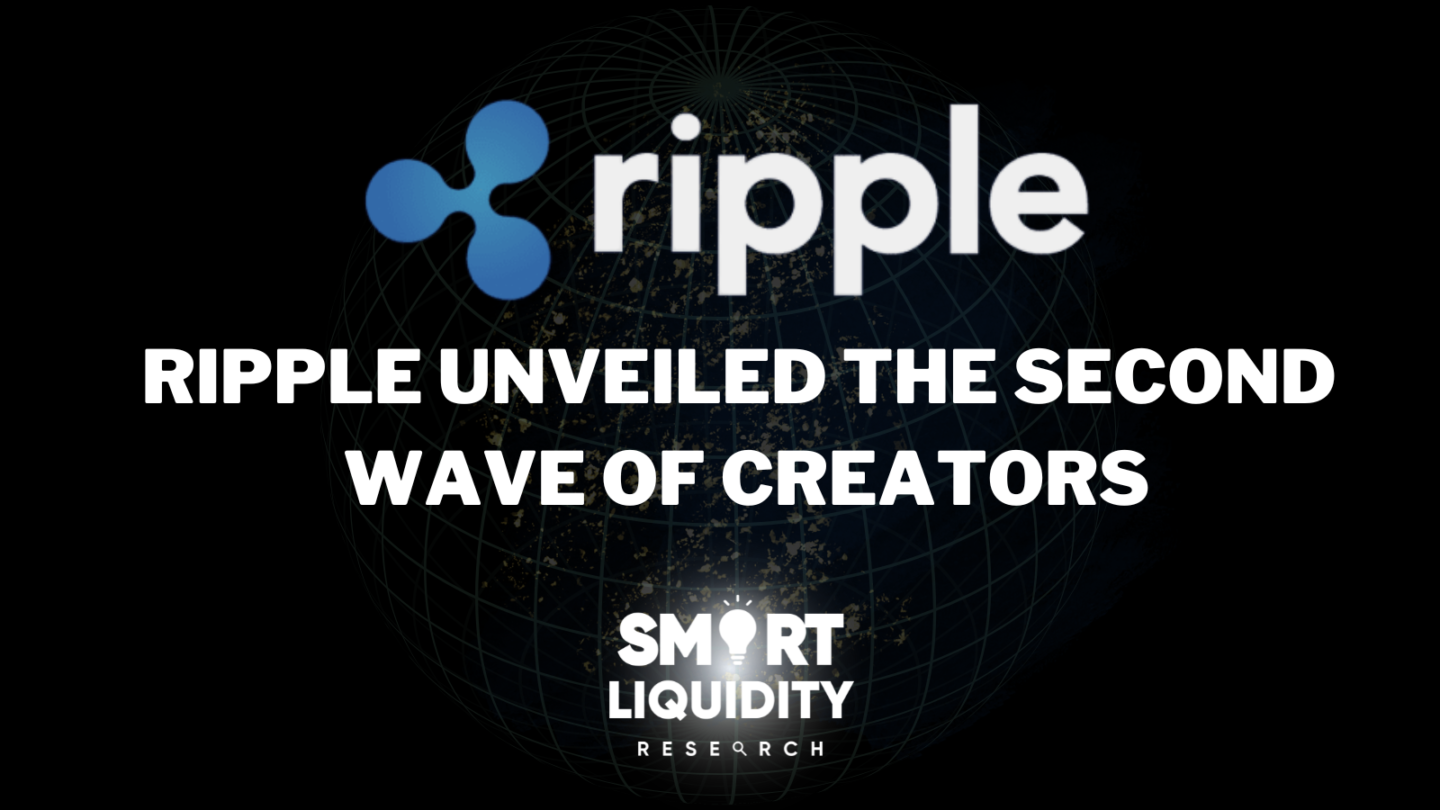 Ripple, the leader in enterprise blockchain and crypto solutions, has unveiled the second wave of creators to receive funding for their Web3, non-fungible token (NFT) projects, Ripple's Creator Fund.
To bring NFTs to life on the XRP Ledger, Ripple has unveiled the second wave of creators.
With Web3 transforming the entertainment and media industries, particularly music. The selected Creator Fund projects will bring to life use cases for tokenization in these sectors. By leveraging the power of the XRP Ledger's low-cost, instant settlement, and built-in royalty structures. Maximizing value for creators and their communities to consume content.
Among the independent artists working on functional use cases in entertainment and media on the XRP Ledger are:
9LEVEL9: A metaverse experience that offers a one-of-a-kind "first row seat" to live and virtual concerts, productions, conferences, and award shows via NFT tickets.
Anifie: An NFT marketplace that assists Japanese content creators and artists in capitalizing on their fan base and community in order to launch NFTs that enable fan involvement and deliver a digital experience to NFT holders.
Capital Block: A premier Web3 platform for sports clubs worldwide, working with European football teams to establish an NFT membership for their fans to access exclusive material, in-person game experiences, and Web3 advantages and prizes.
Cross-Metaverse Avatars: A tool that allows producers to design and mint unique NFT avatars with a variety of features and colors. Holders will subsequently be able to utilize their distinctive avatars in video games and metaverse projects.
NFT Master: An NFT XRP marketplace that will include a video streaming platform enabling producers to post videos and quickly get compensated via XRP Ledger payment channels or their issued NFTs as a streaming pass. The NFT will allow holders to see exclusive videos and vote on new content ideas. Without having to watch advertising or pay a membership fee.
SYFR Projects: An intellectual property production firm that assists artists with production, publication, and administration. As NFT agreements, the business will digitize 100+ creative music and video agreements.
ThinkingCrypto: An NFT initiative that will provide holders with access to exclusive conversations with key crypto leaders. In addition to unique access, NFT holders will be invited to private digital meetings with Tony Edward, the presenter of ThinkingCrypto, where he will offer frank ideas and opinions on the future of cryptocurrency.
About Ripple's Creator Fund
Ripple's Creator Fund, which was launched a year ago, is a $250 million pledge. To provide artists with the financial, creative, and technical assistance required to investigate and construct NFTs and other tokenization initiatives on the XRP Ledger.
In the following months, independent creators will be able to submit for Wave 3. Please visit https://ripple.com/creatorfund/ for more information about Ripple's Creator Fund.
"Web3 technology continues to transform the creator economy by giving power back to the creators. We've seen real utility in NFTs with the art community, and it is no surprise we are seeing tremendous growth from the entertainment and media industry. As a way to cultivate relationships directly with their audiences, and offer new content distribution channels," said Markus Infanger, RippleX VP of Growth at Ripple. "With the support of our strategic partners and the Creator Fund, we look forward to helping fuel innovations built on the XRP Ledger."
About Ripple
Ripple is a cryptocurrency solutions firm that is changing the way the world moves, maintains, and tokenizes money. Ripple's business solutions are quicker, more transparent, and less expensive, eliminating inefficiencies that have long defined the status quo. Initiative aims to extend access to inclusive and scalable financial systems. While employing carbon-neutral blockchain technology and a green digital asset, XRP. We find use cases where crypto technology can inspire new business models and generate opportunities. For more people in collaboration with partners and the greater development community. This is how we will fulfill our aim of developing crypto solutions for a future without economic boundaries.
About XRP Ledger
The XRP Ledger (XRPL) is a public, open source, decentralized Layer 1 blockchain led by a worldwide development community. The platform is quick, energy-efficient, and dependable. It provides developers with a robust open-source basis for executing on the most demanding projects. It offers developers with ease of development, minimal transaction costs, and a knowledgable community. Payments, decentralized finance, and tokenization are just a few of the services and use cases enabled by XRPL.
SOURCE
https://www.businesswire.com/news/home/20221018005201/en/Ripple-Signs-Second-Wave-of-Creators-Bringing-Entertainment-and-Media-NFT-Projects-to-the-XRP-Ledger