Orca Whirlpools Rotation #14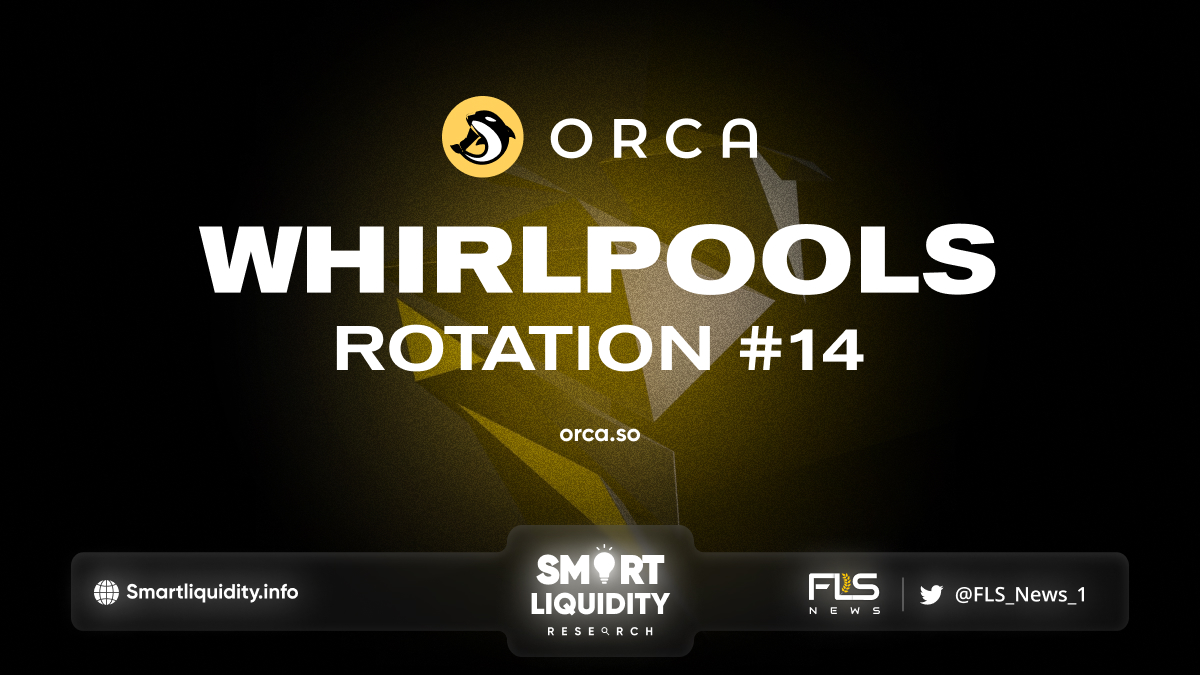 Whirlpools Rotation #14: October 22nd— November 3rd
A wave of Community Listings is landing ashore!
Whirlpools Rotation #14
Duration: Thursday October 20, 2022 — Thursday November 3, 2022
Total Rewards: The rewards are detailed below for each Whirlpool with total rewards of ~30K ORCA per rotation across all pools. All Whirlpools are now open and rewards will begin on Oct 20th at ~24:00 UTC.
If you have ever wanted to deploy your own Whirlpool, your chance to give it a spin is now live through Community Listings—give it a try here!
Double-Dip pools
Double-Dip Whirlpools offer LPs two different token rewards plus trading fees.
#1 CAVE/USDC rewards have been extended by CaveWorld!
Double-Dip duration: October 20th 2022 — April 13th 2023
CAVE rewards: ~10,000 CAVE per week
Orca rewards: ~250 ORCA per week
Other fresh Whirlpools… 
Whirlpools offer market-savvy LPs the opportunity to compete for higher yields.
#2 SOL/USDC (0.05% fee tier) from Solana
#3 amtSOL/USDC (0.3% fee tier) from Amulet
#4 PSY/USDC (0.3% fee tier) from PsyOptions
#5 PRISM/USDC (1% fee tier) from Prism
#6 HONEY/USDC (1% fee tier) from Honey Finance
Deepsea Insights
While Whirlpools Rotations continue at their fortnightly pace, Orca users can now get ahead of the tide and list their own tokens and launch their own pools through the Community Listings Beta.
Ten new token pairs have been launched via the simple Configure & Create flow on the Orca UI. Existing token pairs can also be re-launched at new fee-tiers by savvy sharks.
About Orca
Orca the easiest way to exchange cryptocurrency on the Solana blockchain. There, you can exchange tokens with minimal transaction fees and lower latency than any DEX on Ethereum, all while knowing that you're getting a fair price. Additionally, users may provide liquidity to a trading pool to earn a share of trading fees.