AFKDAO Partnership with ApesPlanet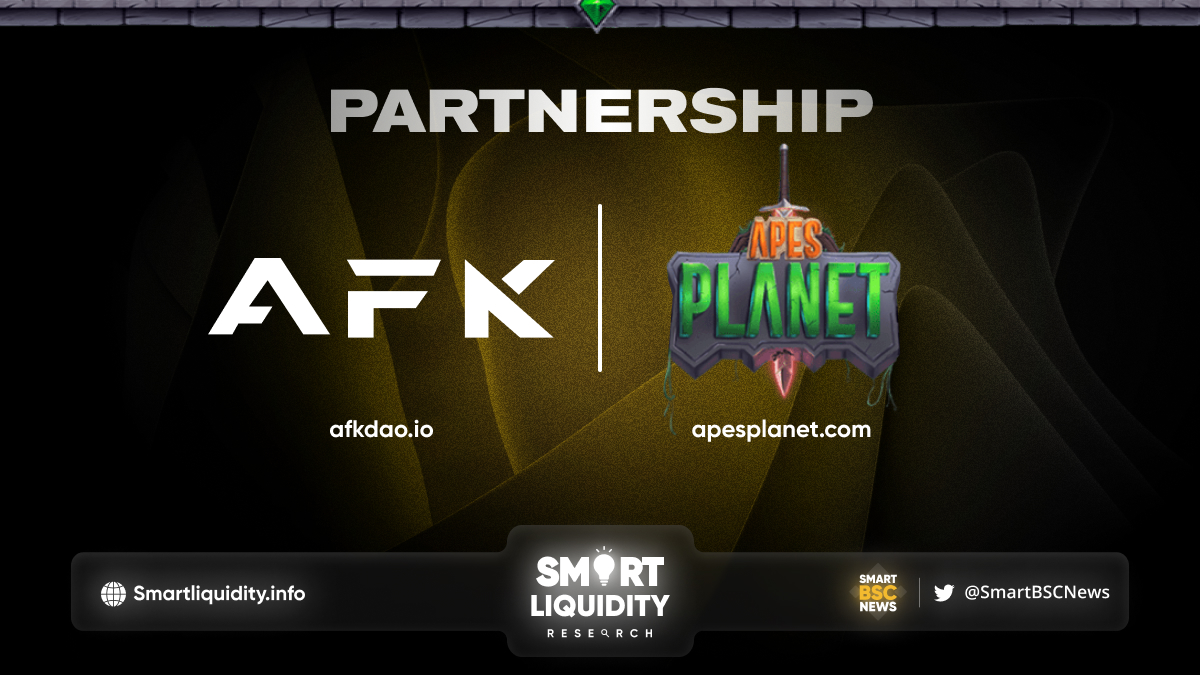 AFKDAO Partnership with ApesPlanet, A multichain metaverse game that connects players from different blockchain communities.
What is exactly is ApesPlanet?
Apes Planet is a civilization where 7,777 unique Ape Warriors NFT Cards with more than 1,000 hand drawing treats are living mastering the art of war in the Binance Smart Chain and Ethereum blockchains. As AFKDAO announced its Partnership with ApesPlanet.
All having special skills and unique attributes integrated in a 3D fighting game, getting ready to battle each other to become Ape Legends.
Apes Warrior NFT
All the 7,777 NFT will be integrated as playable characters/avatars in the Apes Planet P2E Game during the course of one year. The game will be updated periodically with new avatars every week until having them all integrated.
Legendary Ape Warriors
Apes Planet will have just 15 Legendary Ape Warriors live on the Planet. In order to become a Legendary Ape, users will have to win at least 5 Tournaments, and they will receive an upgraded NFT/avatar. Legendary have many benefits from full access to P2E game, to Legendary DAO Staking.
Legendary Benefits
Full access to P2E Game
Weekly and Monthly Leaderboard Super Rare Rewards
Full access to Olympus Club
Free Olympus Events Pass
Legendary DAO Staking
5% of the total revenue from the marketplace will be shared among the holders
Enter the Arena and Fight
Collect weapons and magic items to customize your fighting strategy against other Ape Warriors. Buy and sell them at the NFT market.
A solid strategy and plan will lead you to victory.
An Ape Warrior knows when to attack and when to defend.
­
About AFKDAO
AFKDAO is a decentralized protocol that boosts the buildup of play-to-earn economies.
It provides potential investors with an easy gateway to access investment opportunities in gaming and metaverse projects through initial game-asset offerings and automated play-to-earn strategies, bringing gaming projects, guilds, and players together from the commencement of a project.
­