OpenOcean Expands to Cronos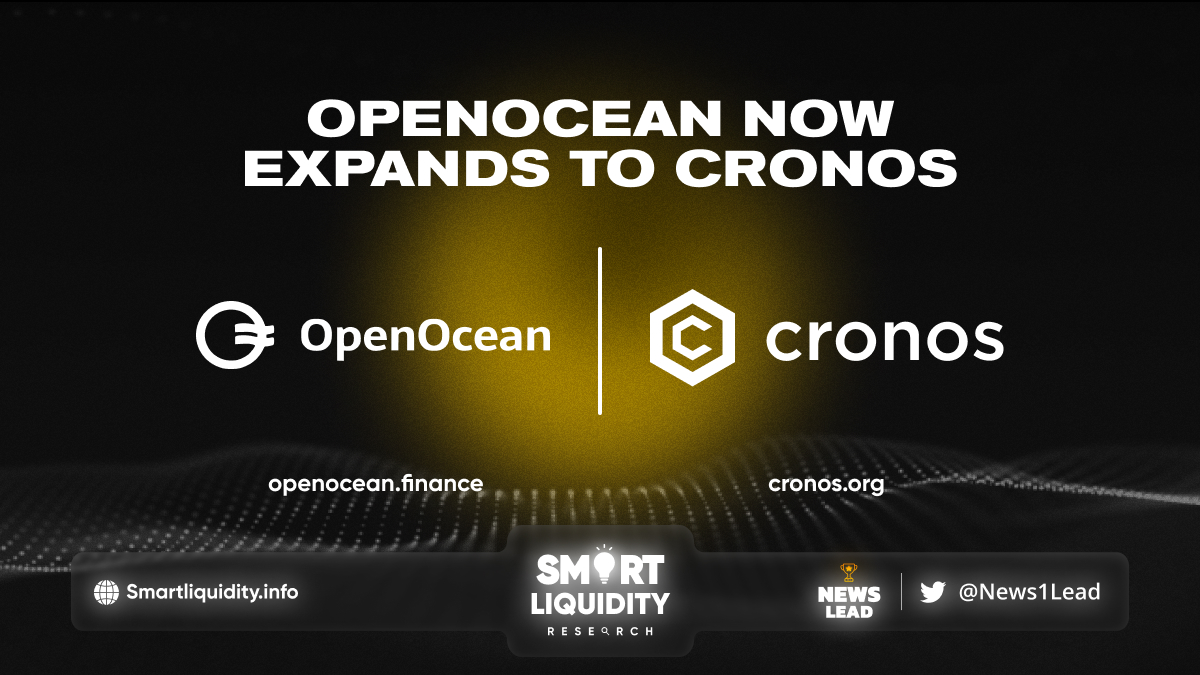 OpenOcean Expands to Cronos, first EVM-compatible chain, to help traders access deeper liquidity for more efficient swaps.
The Cronos chain is the first EVM-compatible chain built on the Cosmos SDK, which allows the rapid porting of dApps and smart contracts from Ethereum's EVM compatible chains and will help in accessing even greater liquidity!
"We're always on the lookout for more opportunities to expand our community's choice. As soon as the Cronos listing was on the horizon, I knew we had made the right decision. Cronos is able to offer OpenOcean exceptional liquidity with all the familiarity of an Ethereum-like environment"
– Cindy Wu, Co-founder OpenOcean
The Most Efficient DEX Aggregator on Cronos
They have integrated most of the major liquidity sources on Cronos: VVS Finance, Ferro Protocol, MM Finance, Annex, CronaSwap, Crodex. With OpenOcean's improved algorithm and deep liquidity sources, our platform gives better returns than other DEXs or DEX aggregators based on multiple parameters, including better prices, lower gas fees, lower slippage, and optimized routing.
Swap 1,000 $CRO to $USDT on OpenOcean; users get $0.17 extra from OpenOcean compared with using any DEX directly.
While swapping larger amounts like 1,000,000 $CRO to $USDT via OpenOcean, users get $7,838 extra from OpenOcean compared with using a DEX directly. As shown in the above image, algo splits routes to different DEXs to help find the best routes for users to get the best final swap returns.
Limit Orders with Optimal Fulfillment Rate on Cronos
Apart from swaps, they also provide limit order functionality on Cronos for traders to get their set desiring price for any supported tokens. Along with OpenOcean' aggregation protocol, they implement both AMM & RFQ mechanisms in limit order function to help efficiently raise the fulfillment rate. OpenOcean is the only DEX aggregator with a full charting suite built for both swaps and limit order trades. Together with TradingView, they can cater to all kinds of users to execute their investment strategies. And enjoy a CEX-like trading experience.
About OpenOcean
OpenOcean is the most efficient DEX aggregator, integrating major DEXs across 17 blockchains. OpenOcean's intelligent routing algorithm optimizes swaps for maximum returns and is completely free to use!
About Cronos
Cronos is the first EVM blockchain network to integrate with both the Ethereum and Cosmos ecosystems, supporting DeFi, NFTs, and the metaverse. Builders on Cosmos can instantly port apps and crypto assets from other chains. Including IBC assets at low cost, high throughput, and with fast completion. Cronos is supporting by Crypto.com, allowing developers. To get access to and target a base of 50+ million users globally.
SOURCE:
https://blog.openocean.finance/openocean-now-expands-to-cronos-95ed0b4f00fa