Polygon Participated in BoomLand's Pre-seed Investment Round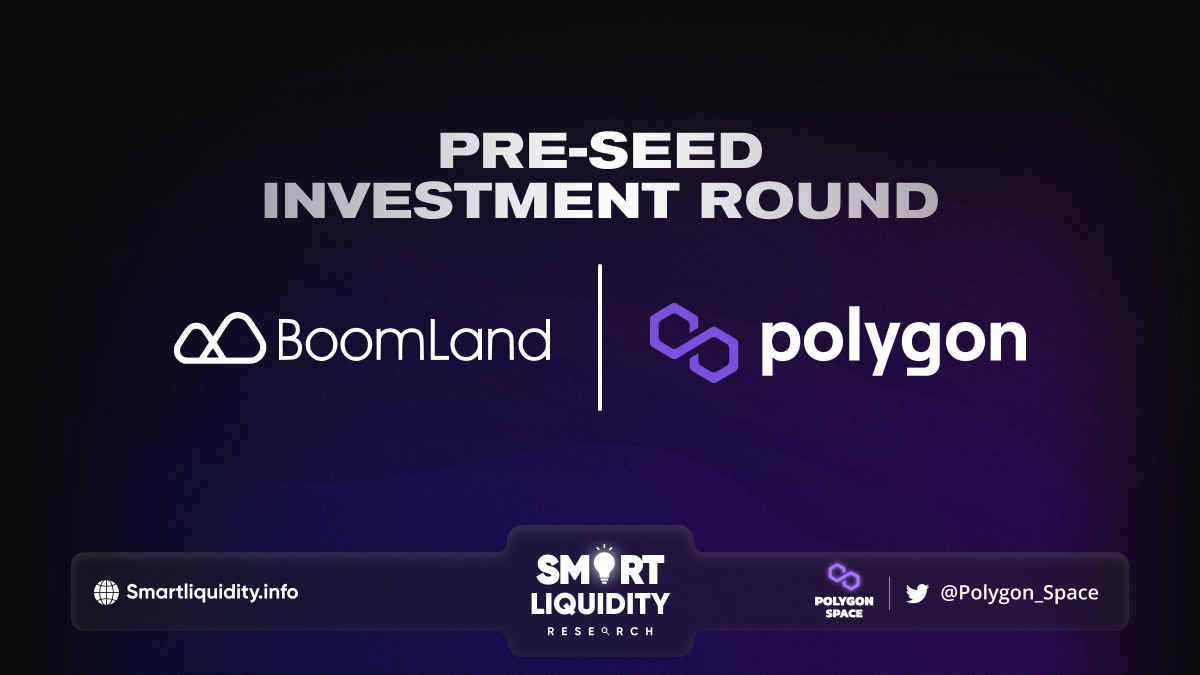 BoomLand is thrilled to announce that Polygon participated in its private pre-seed investment round! Polygon will contribute to the platform's success and scalability with its technology.
Using Polygon's Supernets network allows BoomLand to mitigate congestion issues, eliminate high gas fees, and reward validators with $BOOM tokens. Furthermore, it reduces the concerns about latency by utilizing a rapid and super-efficient blockchain ecosystem. With millions of potential transactions, it is a terrific choice for a smooth gaming experience for every blockchain gamer.
Why build the ecosystem on our own dedicated chain?
BoomLand was founded as a Web3 game developer and publisher. Focused on launching great games in partnership with numerous successful gaming studios. Hunters On-Chain is the first one of many Play And Earn mobile games. Designed to give players hours of fun and entertainment. Mass adoption of blockchain gaming isn't an easy task. Creating an ecosystem of sustainable games involves utilizing many blockchain resources. Bringing numerous mobile gamers can lead to high prices for each interaction with blockchain and network latency.
Blockchain technology is already complex and has numerous scaling limitations, but our dedicated chain will enable us to resolve these issues for a smooth user experience. Using Polygon's Supernets technology, BoomLand is devoted to providing a fluid gaming experience for all its blockchain users with the goal of mass adoption of Web3 gaming. In addition, the chain is carbon-neutral and sustainable.
Hunters To Hit the Streets After NFT Drop!
Hunters On-Chain is will release  in Q4 of 2022. Straight after the initial GAO. They want to deliver a unique user experience by providing the game's first version to all NFT holders soon after the minting date.
Polygon is home to leading blockchain-based companies, including OpenSea, Decentraland, and Sandbox. Partnering with Polygon on a strategic level is a solid building block for the long-term sustainability of the BoomLand Web3 platform.
About BoomLand
BoomLand is a Blockchain Gaming Platform focused on developing and publishing great games. While removing the Web3 barrier to entry for players and developers by providing tools and onboarding protocols that are missing in the expanding GameFi space.
Our vision is to create a fresh Web 3.0 Community for players with its own Marketplace and Play And Earn ecosystem that is accessible to all. In BoomLand, players will connect directly with game developers and with one another and help steer the course for the future of the Platform. Fun Blockchain games are finally here!
SOURCE:
https://boomlandgames.medium.com/polygon-studios-backed-boomland-to-foster-mass-blockchain-gaming-adoption-7a44dd1553e7