WARP Collaborates with Mintverse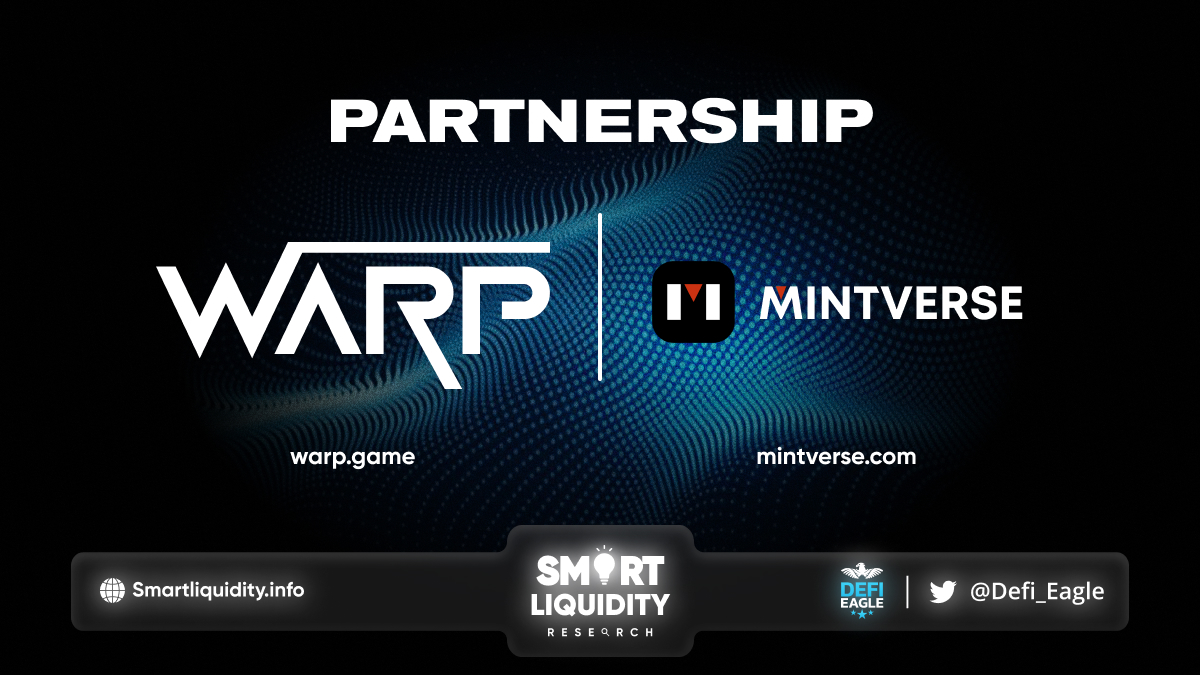 WARP Collaborates with Mintverse to working together on cross-marketing campaigns in order to interact with both communities.
Mintverse, a comprehensive NFT aggregator and marketplace, has partnered with WARP Game, a BSC based project centered around combining Decentralized Finance (DeFi) and real-world games into a single play-to-earn format, to further enhance the NFT, Metaverse, and web3 ecosystem.
Some of the awesome features on Mintverse include:
0% platform fee for all sellers
Shopping cart to bulk buy NFTs (save gas and time!)
Chat box feature which allows users to message the collectors of their favorite NFTs, Drops
Expanding Multichain NFT Network
About Mintverse
Mintverse is the world's leading NFT aggregation marketplace, where users can easily create, collect and trade various types of NFT assets. Mintverse is aggregating liquidity for over millions of NFT assets across ETH, BNB Chain, Moonbeam, and Polygon offering users with the best available price. The platform has also aggregated the most comprehensive NFT asset database on both those chains with a plan to expand to other public chains in the near future in order to provide greater resources for the development of the NFT market as a whole. Community governance is a core part of Mintverse. And they strive towards creating a more decentralized platform for all NFT enthusiasts and newcomers.
Backed by major investors and partners, Mintverse has the resources to encourage the growth of the NFT community by tackling the current existing problems such as, high gas fees, lack of monetary incentives for creators, and insufficient utility for current NFT assets by implementing a variety of product offerings including but not limited to, NFT marketplace, gaming incubation, launchpad, governance DAO and more.
About WARP
WARP combines the best elements of blockchain and gaming into a single, all-encompassing package. Including GameFi, NFTs, DeFi, multichain integration, and passive income generation, all wrapped in a sci-fi multiverse. Battle or race your NFT starships against players from every connected blockchain. Go on expeditions for prizes, and enjoy our Galactic Club mini games!
SOURCE:
https://medium.com/@WARP-GAME/warp-x-mintverse-partnership-announcement-b1572310c1d5