Bastion Now Leveraging Notifi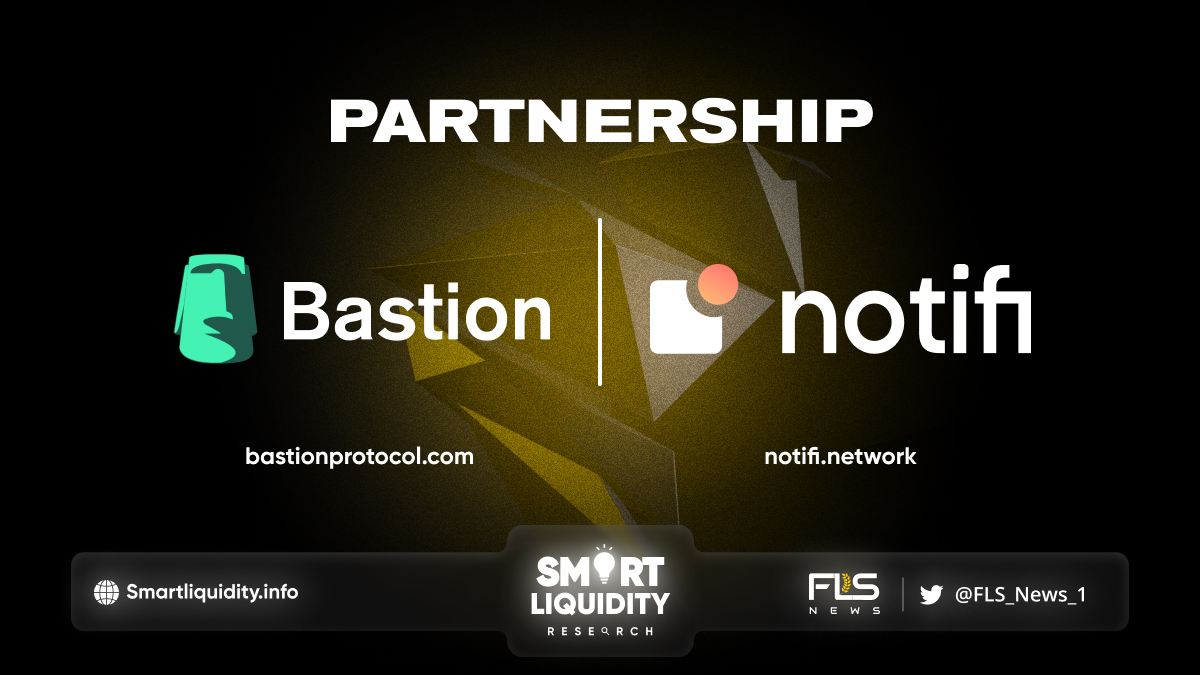 Bastion

Powers On-Chain Alerts with

Notifi
Bastion is now leveraging Notifi to drive dApp engagement via notifications for interest rates and protocol announcements. Notifi's communication tools provide a new channel for Bastion to engage users. Bastion news and Alpha alerts help borrowers and lenders make informed investments.
They will continually prioritize improving the user experience for lenders and borrowers on the platform. The new Notifi alerts offered will help users have a more informed lending and borrowing experience. This is just the beginning of a longer roadmap with Bastion and Aurora, as Notifi builds out on-chain notifications across multiple blockchain ecosystems. Future notifications, like liquidation alerts, will make it even easier for Bastion users to stay on top of their portfolios.
About Bastion
Bastion a Lending and Stableswap protocol built on Aurora, NEAR's EVM-compatible layer. The project innovates with novel features such as: isolated markets, interest rate swaps, increased receipt token utility, veTokens, gauges, and boosters. Building on Aurora enables Bastion to create an autonomous interest-rate engine with superior capital efficiency, low slippage swaps, fast transactions, ultra-low fees, precise liquidations, and harness the underlying UX benefits of NEAR.
About Notifi
Notifi provides simplified communication across all web3 messaging channels (Discord, Telegram, SMS, Twitter). Designed with simple APIs for easy integration, and advanced, customizable features for dApps and web3 applications, Notifi empowers developers and creators to engage their users and communities via multichannel communications.