Binance Partnership with Ledger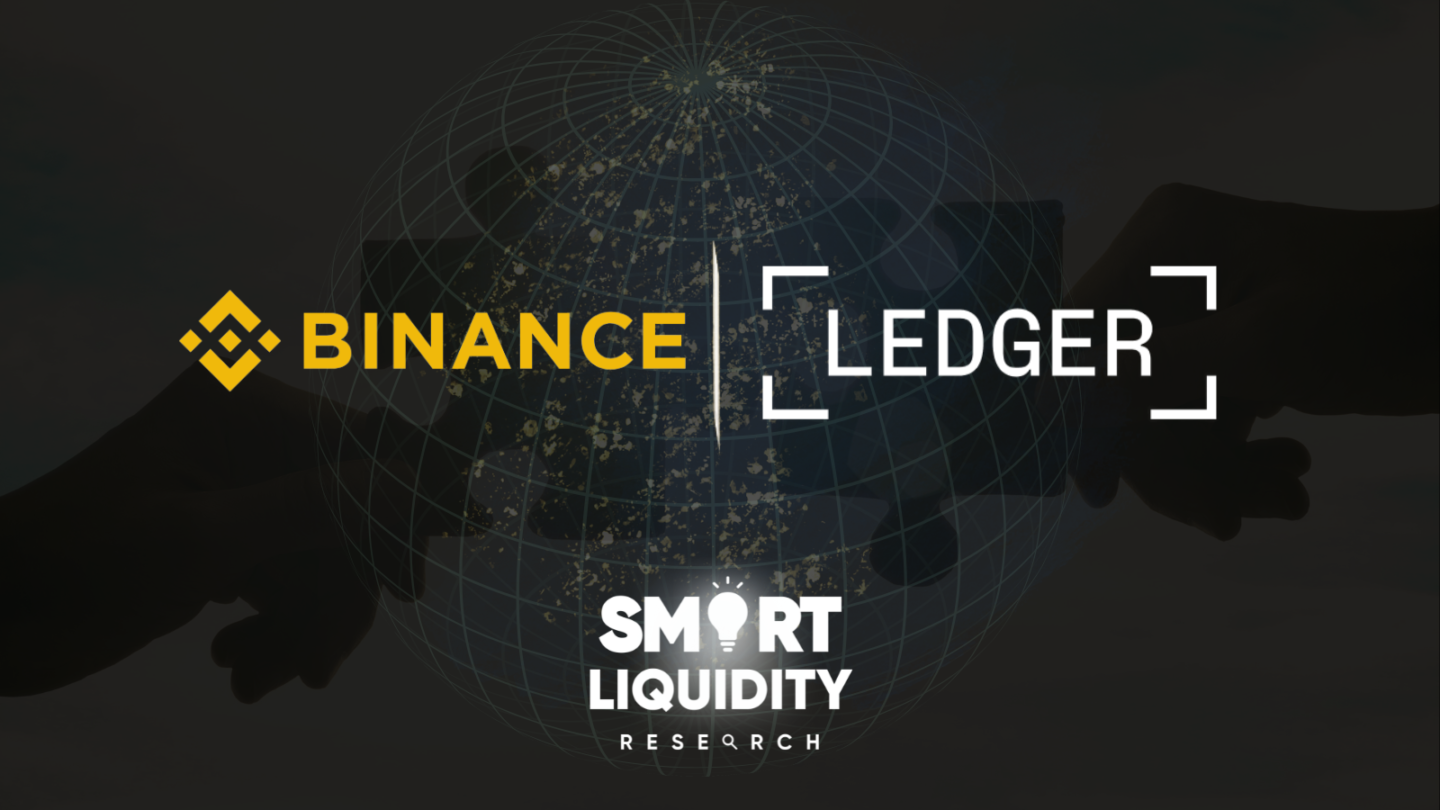 Binance, the world's top blockchain ecosystem and cryptocurrency infrastructure provider, has announced a partnership with Ledger to make crypto purchases even easier.
Binance partnership with Ledger creates more avenues for customers to purchase digital assets and accelerates the expansion of the Web3 ecosystem.
Ledger users can now buy over 80 different cryptocurrencies on the Ledger Live desktop client using their verified Binance accounts. Binance originally joined Ledger Live's Discover area, allowing customers to buy cryptocurrency using their bank cards in only a few clicks.
Partnership Highlights
Binance exists to make cryptocurrency accessible to as many people as possible while also serving as the blockchain industry's most user-friendly infrastructure services provider. Binance has teamed with Ledger as part of its effort to connect various strands of the Web3 ecosystem. The arrangement allows users with a confirmed Binance account to buy cryptocurrency directly from Ledger using their bank cards and have the money sent to an address secured by a Ledger device. Users who do not already have a Binance account can open one through the Ledger Live app.
Binance is now available in the desktop version of Ledger Live, the Ledger companion app, which is available in ten languages, as the first step in this new partnership. Users may now use their bank cards, including Visa and Mastercard, to purchase more than 80 different cryptocurrencies via the Discover section of the Ledger Live desktop app. It only takes a few clicks to complete the process.
With this collaboration, even more, Web3 users can now utilize fiat currency to purchase the digital assets they desire. Binance's reduced costs are also available to ledger users. This is simply another step toward the financial future.
"Binance and Ledger are truly global leaders in the digital-asset space, and it only makes sense to combine to provide our users the benefits of buying crypto from Binance within Ledger Live, offering Ledger's uncompromising world-class security," said Ledger's VP of Transactions and Services, Jean-Francois Rochet.
About Ledger
Ledger is a leading producer of hardware crypto wallets. Its products are use by people who want to use specialist hardware, not just software, to safeguard their crypto funds. Ledger's wallets are designed to keep private keys offline. As of 2022, Ledger has sold over 5 million devices.
Ledger's desktop app is now integrated with Binance! Which hosts its fiat-to-crypto services under the Discover area of the desktop edition. The app Ledger Live allows users to configure their device and manage their digital assets. Users can access all currency pairs listed on Binance.
About Binance
The Binance platform is dedicated to enhancing the freedom of money for users and features. An unrivaled assortment of cryptocurrency products and services. Education, data and research, social good, investment and incubation, decentralization and infrastructural solutions, and other areas covered.
SOURCE
https://www.binance.com/en/blog/ecosystem/binance-partners-with-ledger-to-enable-even-smoother-crypto-purchases-2647158588615024463